The Touch Accommodation feature on the iPhone is a valuable accessibility tool designed to assist individuals with motor skill challenges. It adapts touch gestures on the device to make it easier for users to interact with their iPhones.
However, if you no longer require this feature or find it unnecessary, you may want to disable it.
In this article, we will guide you through the process of turning off Touch Accommodation on your iPhone.
Also watch: How To Disable Gmail Account Temporarily On iPhone
How To Turn Off Touch Accommodations On iPhone
First, open the Settings app on your iPhone then scroll down and tap on "Accessibility." In the Accessibility settings menu, tap on the "Touch" option to open the Touch settings menu.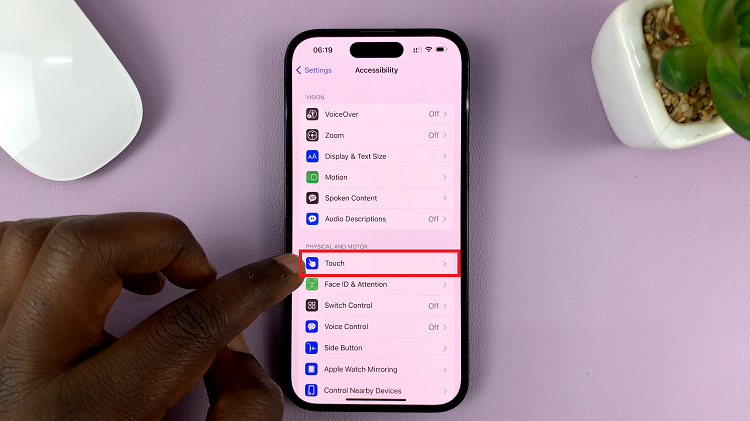 Within the Touch settings menu, locate the "Touch Accommodations" option and tap on it. At this point, you'll see a toggle switch beside it. To disable Touch Accommodations on your iPhone, toggle the switch to the off position.
In case you want to re-enable Touch Accommodation in the future, simply follow the same steps outlined above and toggle the "Touch Accommodations" switch back on. It's important to note that disabling Touch Accommodation will not affect any other accessibility features or settings you may have enabled on your iPhone.