Monitoring your heart rate is an essential aspect of maintaining your overall health and fitness. With the Samsung Galaxy Watch 6 Classic, you can easily set up heart rate alerts to keep track of your heart's activity.
Whether you want to be alerted when your heart rate goes too high during a workout or drops too low during rest. If you're pushing your limits during a workout or monitoring your heart rate at rest, these alerts can help you maintain a healthier and more active lifestyle.
In this article, we'll guide you through a step-by-step process on how to set up Heart Rate Alerts on your Samsung Galaxy Watch 6 Classic.
Also Read: How To Enable & Disable 'Sign In Automatically Into Websites' On Samsung Galaxy S23
How To Set Heart Rate Alerts On Samsung Galaxy Watch 6
Begin by selecting "Settings." You can usually find the Settings app on the main screen or by rotating the bezel until you locate it. Within the Settings menu, scroll down until you find the "Health" option. Tap on it to access the health-related settings.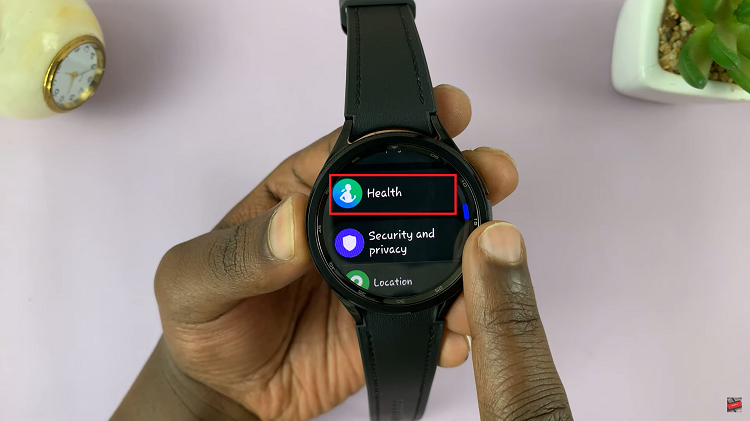 Under the Health section, you should see various health-related options. Locate and tap on "Heart Rate." Once you're in the Heart Rate settings, you'll have the choice between two heart rate measurement options: "Measure Continuously" or "Every Ten Minutes While Still." Choose the one that suits your needs.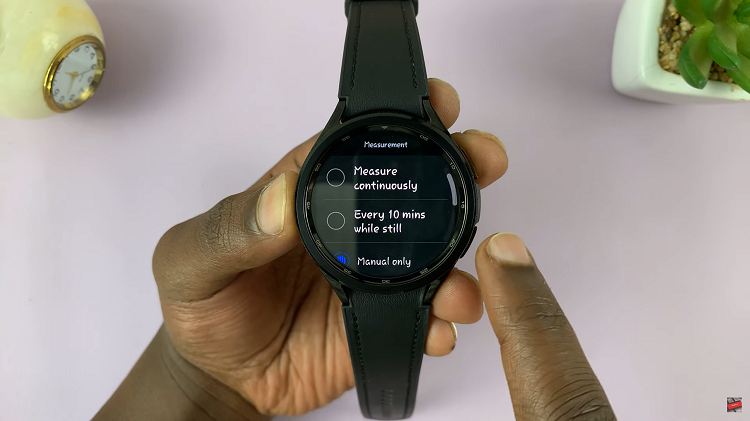 Scroll down further within the Heart Rate settings until you come across the options for "High HR" (High Heart Rate) and "Low HR" (Low Heart Rate). These options will have toggles next to them. To enable or disable the alerts, simply tap on the toggle switch.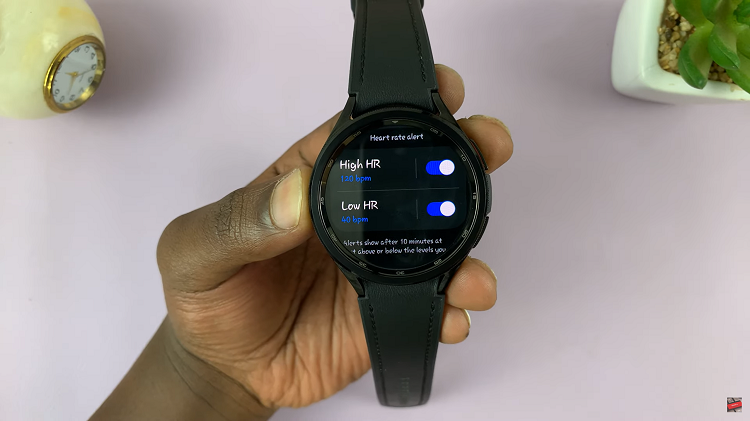 If you wish to customize the high and low heart rate alerts to better match your specific health and fitness goals, tap on the respective option. For the "High HR" alert, you can set the upper heart rate limit (in beats per minute, BPM) that will trigger the alert. For the "Low HR" alert, you can set the lower heart rate limit (in BPM) that will activate the alert.
Watch: How To See Battery Percentage On Watch Face Of Samsung Galaxy Watch 6