Photoshop is probably one of the most advanced photo editors of today and it can do almost anything you would want to do to a photo. I'ts also the best background remover that there is. But if you don't have Photoshop; because it's a professional application, and all you need to do is remove the background of an image, there's a workaround.
Online tools have become so convenient for handling simple tasks like this, and sometimes they don't get enough credit. There exists a plethora of online tools with which you can easily remove the background of photos and images.
Photoscissors Online is my favorite online background remover tool. You don't even need to sign up or anything. Just upload your photo and start removing the background.
This free tool however has some limitations. The photo/image has to be in the JPG or PNG format. It should have a maximum size of 5MB and 2.1MP resolution.
Once you upload your photo, all you need to do is select the foreground you want to keep with the green marker first. You should be careful with the edges to make sure they are as close to perfect as possible.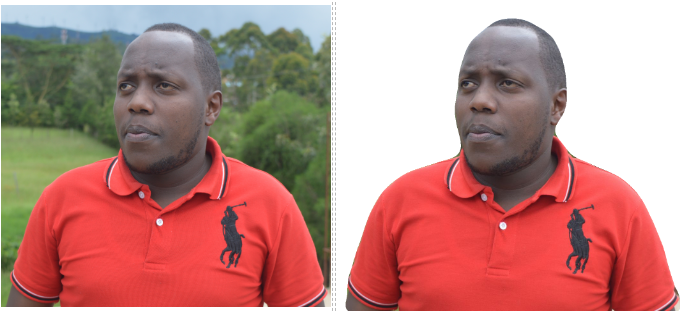 Then use the red marker to select the background. The tool's algorithm will help you remove the background of the photo easily. If you take your time,  this tool will produce top class images making it difficult for anyone to notice that the background was removed.
You can also install their Mac or PC application which can be downloaded from their website. The application is more advanced and allows you to to edit larger and higher resolution pictures.
There are other tools that will help you remove background from photos but this is my favorite because it's free and it allows you to download the edited photo without asking you to sign up or subscribe.
Also Read: A Simple Teeth Whitening Tutorial for GIMP Photo Editor: