Let's discuss how to make phone calls hands free with Google Assistant on your Google Pixel 8 & pixel 8 Pro.
In an age where convenience is key, the Google Pixel 8 and Pixel 8 Pro come equipped with a powerful feature that allows you to make phone calls without ever having to touch your device.
This ingenious functionality is made possible through the integration of Google Assistant, a cutting-edge virtual assistant designed to make your life easier.
Watch: Google Pixel 8 / Pixel 8 Pro: How To Enable / Disable Floating Keyboard
Make Phone Calls Hands Free With Google Assistant On Google Pixel 8 & Pixel 8 Pro
Before you can start enjoying hands-free calling on your Google Pixel 8 or Pixel 8 Pro, you'll need to set up Google Assistant to recognize your voice commands for making calls. You need to enable Hey Google.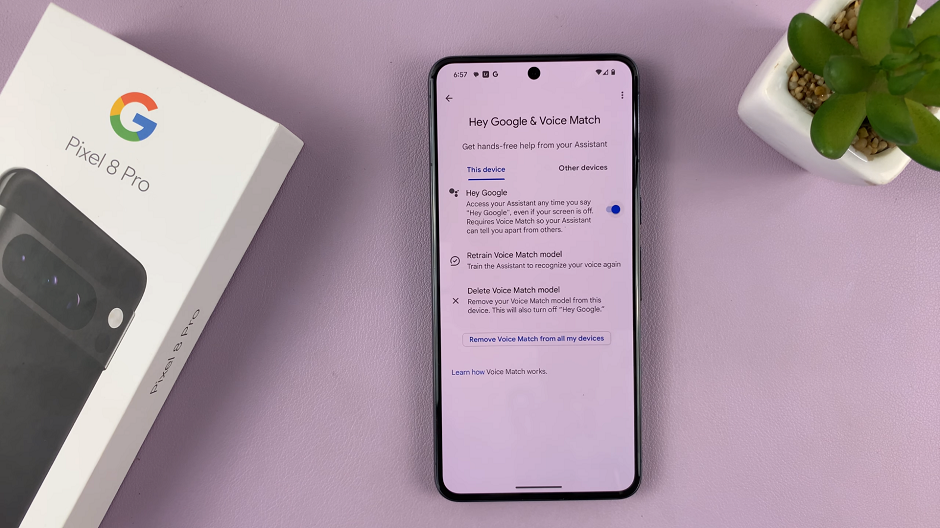 With Google Assistant now primed to recognize your voice commands, making hands-free phone calls is a breeze. Activate Google Assistant by saying Hey Google.
Once Google Assistant is active, simply say Call [Contact's Name] or Dial [Contact's Name]. Make sure to clearly state the contact's name exactly as it's saved in your phone.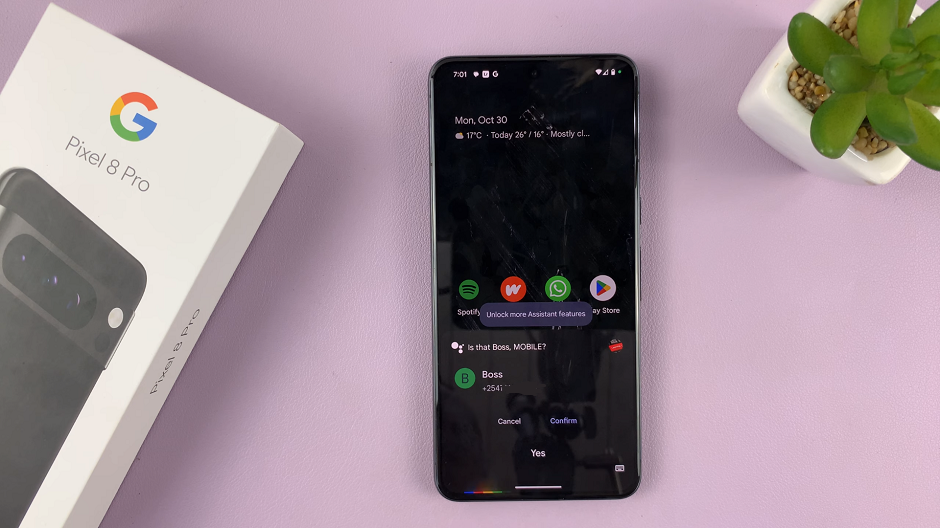 Google Assistant will confirm the contact's name and ask if you'd like to proceed with the call. Confirm by saying Yes or No accordingly.
Your call will initiate, and you can continue your conversation without the need to touch your phone.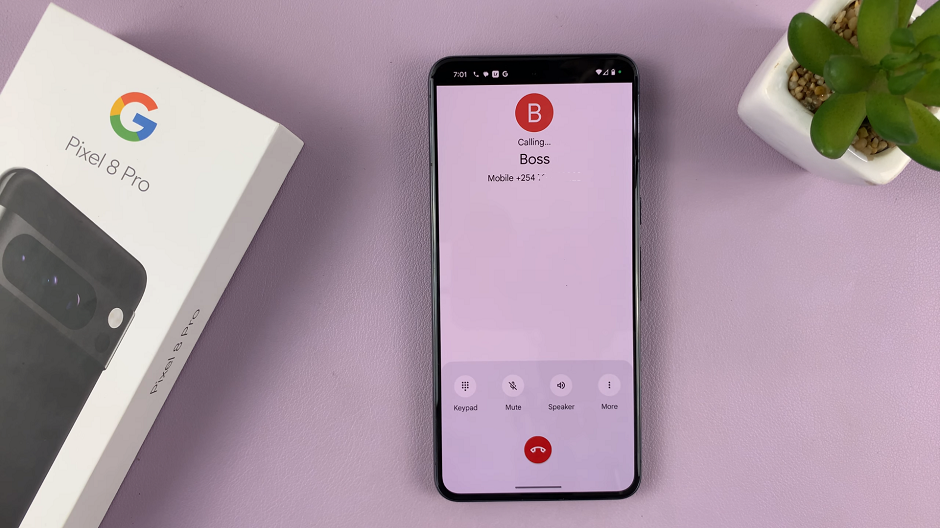 Tips for an Optimal Hands-Free Calling Experience
To ensure you get the most out of this hands-free calling feature, consider these additional tips:
Clear and Articulate Speech: Speak clearly and enunciate your words to ensure Google Assistant accurately understands your commands.
Quiet Environment: Try to make calls in environments with minimal background noise to enhance voice recognition.
Check Network Connection: Ensure you have a stable network connection to prevent call drops or disruptions.
Practice and Familiarize: Spend some time training to get familiar with using voice commands for calling. The more you practice, the smoother the process will become.
Troubleshooting Common Issues
If you encounter any issues while attempting hands-free calling, consider the following troubleshooting steps:
Check Microphone: Ensure that the microphone on your device is not obstructed and is in working condition.
Update Google Assistant: Make sure you have the latest version of Google Assistant installed on your device.
Voice Training: Retrain your voice model in Google Assistant settings to improve voice recognition.
By following these steps and tips, you'll be able to effortlessly make hands-free calls using Google Assistant on your Google Pixel 8 or Pixel 8 Pro. Embrace the convenience of a truly hands-free calling experience.
Also Read: How To Set Screen Timeout To Never While Charging On Google Pixel 8 & Pixel 8 Pro