The Caps Lock feature on your iPhone can be a handy tool when you need to type in all capital letters for emphasis or entering passwords. However, it can also be frustrating if you accidentally enable it and find yourself typing in capital letters unintentionally.
Whether you want to emphasize a word or write an entire message in uppercase, enabling and disabling the Caps Lock setting on your iPhone is a simple process
In this article, we'll guide you through how to enable and disable the caps lock on your iPhone.
Also watch: How To Enable 5G Network On iPhone
How To Enable & Disable Caps Lock On iPhone
First, open the "Settings" app on your iPhone. It's represented by a gray gear icon. Next, scroll down and tap on "General."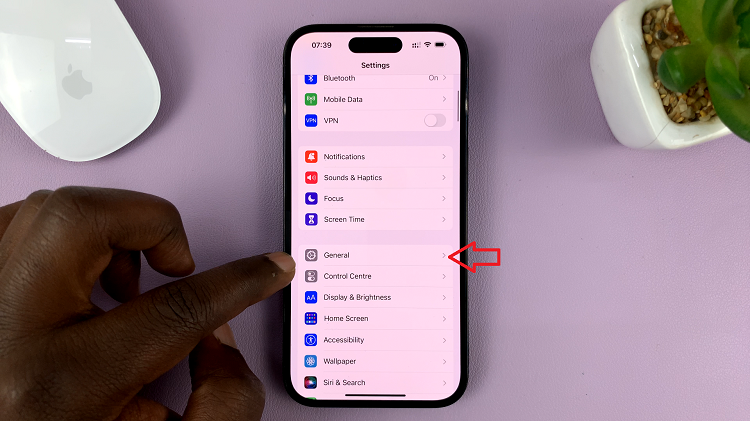 In the General settings, locate and tap on "Keyboard." On the Keyboard settings page, find the "Enable Caps Lock" option. To enable caps lock, toggle the switch to the right to enable it. Once enabled, the switch will turn green.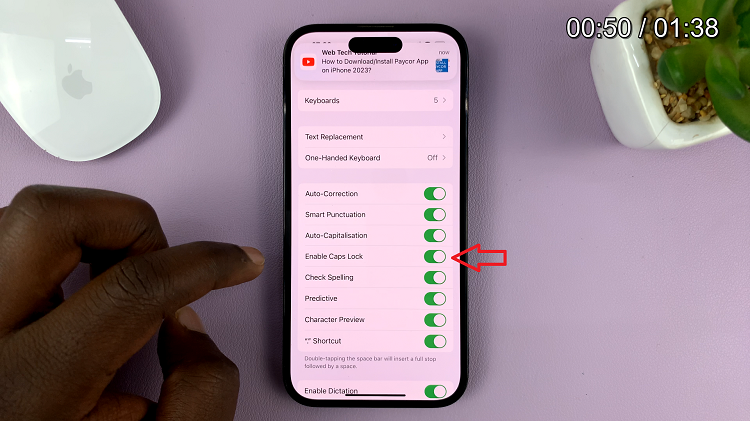 Conversely, if you'd like to turn off the caps lock, toggle the switch to the left to disable it. Once disabled, the switch will turn gray.
And that's how to go about it. Lets us know in the comment section below if you have any questions or suggestions. If you found the article helpful, please consider sharing it with your friends.
Read: How To Reject Incoming Calls From Lock Screen On iPhone