Receiving unwanted or inconvenient phone calls can be a nuisance, especially when your iPhone is locked. Fortunately, Apple provides various features and settings to help you manage incoming calls efficiently.
Rejecting calls directly from the lock screen on your iPhone can be extremely convenient, especially when you're busy with business clients or need some uninterrupted time.
In this article, we will guide you through the steps to reject any incoming call from your iPhone lock screen, allowing you to maintain your privacy and avoid interruptions.
Also Read: How To Show Location Services Icon In Status Bar On iPhone
How To Reject Incoming Call From Lock Screen On iPhone
On your iPhone, there is the volume buttons and the power(side key) button. When you receive an incoming call, you can either silence or decline the call.
if you'd like to reject the call from the lock screen, press the "Power" button twice. In case you'd like to mute the call, press the "Power" button once. This will mute the ringing, and the call will stop without being declined.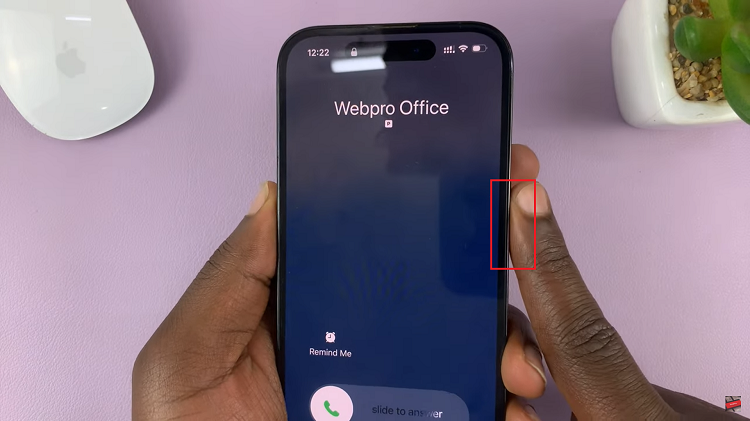 Alternatively, you can use the "Do Not Disturb" feature. Once you activate the Do Not Disturb mode, calls will be silenced or rejected based on the DND focus mode settings.
And that's how to go about rejecting incoming calls from the lock screen on your iPhone. Let us know in the comment section below if you have any questions or suggestions. If you found the article helpful, consider sharing it.