Announce Calls is a useful feature on iPhones that announces the caller's name or phone number when you receive an incoming call. While this can be convenient in certain situations, it can also be disruptive or undesirable in others.
If you find the Announce Calls feature unnecessary or if you prefer to maintain privacy during incoming calls, you can easily disable it on your iPhone.
In this article, we will guide you through the step-by-step process of disabling Announce Calls on your iPhone.
Also Read: How To Reject Incoming Call From Lock Screen On iPhone
How To Disable 'Announce Call' On iPhone
First. unlock your iPhone and go to the home screen. Tap on the "Settings" app. In the Settings menu, scroll down and tap on "Phone." This will open the Phone settings.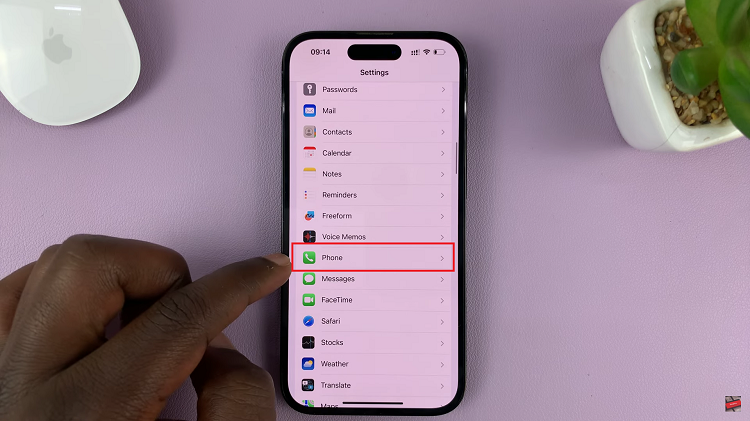 Under the Calls section, you will find an option called "Announce Calls".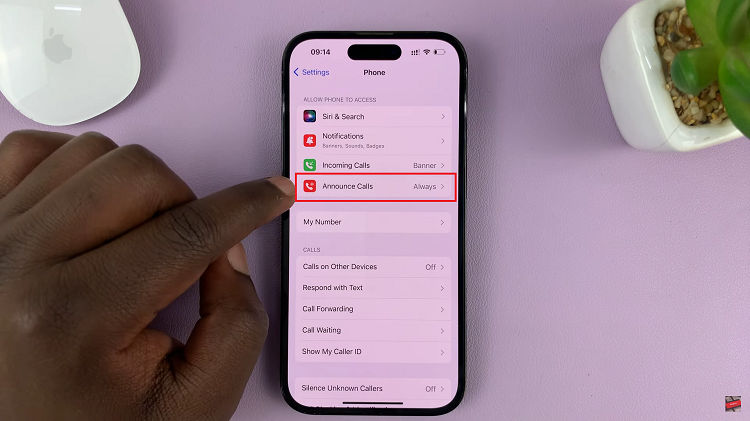 To turn off the 'Announce Calls' feature on iPhone, select the "Never" option.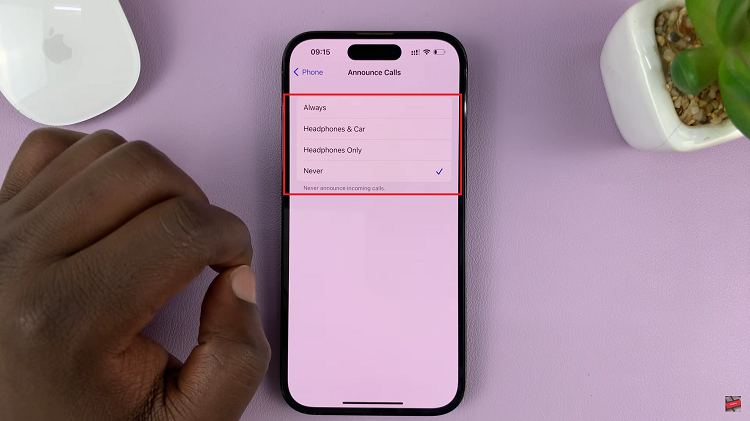 Once you have disabled the "Announce Call" feature, your iPhone will no longer announce incoming calls. Instead, you will receive a standard ringtone or vibration, depending on your iPhone's sound settings.
And thats how to disable 'Announce Call' on iPhone. Its an easy and straightforward process. Let us know in the comment section below if you have any questions or suggestions. If you found the article helpful, please share it with your friends.
Watch: How To Unblock Contact/Phone Number On iPhone