Despite all the good things there are to say about Windows 10, we knew it was not going to be perfect. One of the biggest complain from people already using this modern day version of windows is that the traditional games that were in Windows 7 are no longer there. There are no Windows 10 games.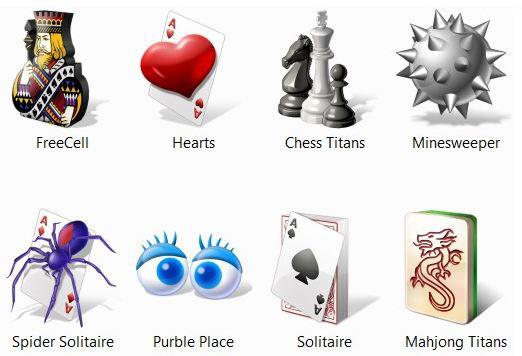 This started in Windows 8. But most users thought the games would be brought back in Windows 10 but it's now clear that Microsoft has no intention of bringing back our beloved Solitaire, Mine sweeper,  Mahjong Titans and the rest back to the operating system.
In Windows 8 and now Windows 10,  the games have been moved to the Windows store. In Windows 10,  the games have been optimized for tablets and Xbox integration. The game play has been improved on most of the games.
Apart from the classic Klondike experience for Solitaire in Windows 7, there are a few new games like Pyramid, TriPeaks. Microsoft Minesweeper has an "Adventure" mode where you try to reach the exit of a dungeon avoiding traps and monsters and collecting gold. These are positive improvements.
When these games were from the operating system and making them downloadable as apps on the Windows store, Microsoft introduced built in advertising and annual subscription fees. Yeap! The games we played for all those years in Windows 7 for free. You now have to deal with ads and/or pay to have an ad free experience when playing.
For those who don't care about the new improvements and don't want to see ads or pay to play Solitaire, there is a solution. If you have 154MB of space, you can download all the Windows 7 games into your Windows 10 PC and play them for free; Just like old times.
Download this games pact from Winaero.
Download Windows 7 Games for Windows 10, Windows 8 and Windows 8.1.
Unzip the file using any unzipping tool like Winzip.  Then execute the Win7GamesForWin10-Setup.exe file. This will launch the installer and you can follow the on-screen instruction to install like a normal desktop program.
This program will install all the Windows 7 games by default. If you want,  you can choose the opnes you want installed and leave out the rest.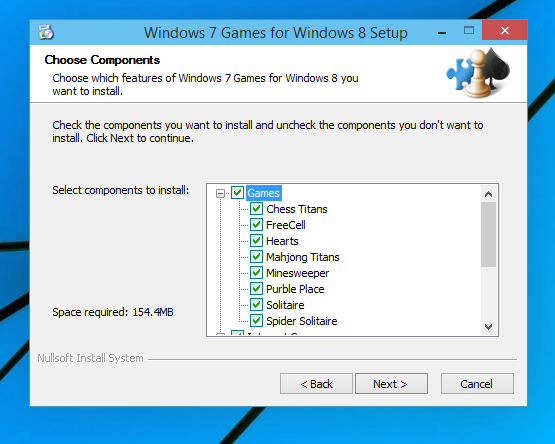 When you get to this window in the installation process, uncheck the games you don't want installed before you click on 'Next'.
Also Watch: Where are the Windows 7 Games?