In this guide, we'll walk you through the simple steps to connect Bluetooth devices to your iPhone 15 & iPhone 15 Pro.
Even though we've used the iPhone 15 Pro Max for this demonstration, this applies for all the iPhone 15 models as well.
In the fast-paced world of technology, staying connected wirelessly has become the norm. Whether it's listening to music, making hands-free calls, or sharing files, Bluetooth technology plays a crucial role. If you're a proud owner of the iPhone 15 or iPhone 15 Pro, you're in for a treat.
Watch: How To Enable / Disable Notifications In Standby Mode On iPhone 15 & iPhone 15 Pro
Connect Bluetooth Devices To iPhone 15 & iPhone 15 Pro
Begin by unlocking your iPhone 15 or iPhone 15 Pro and navigating to Settings. Look for the Bluetooth option and tap on it. Tap on the toggle button next to Bluetooth to turn it on.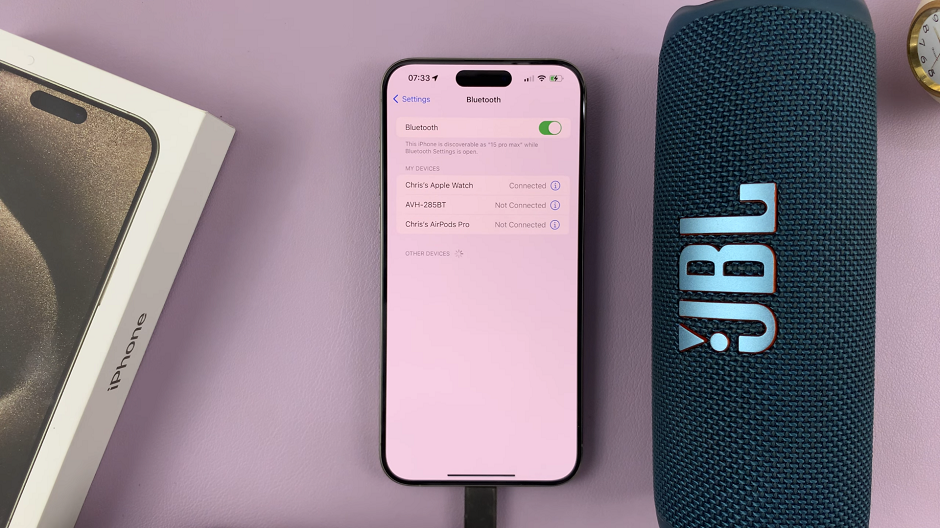 Before connecting, ensure that the device you want to pair is in pairing mode. This mode allows your iPhone to detect and establish a connection. Different Bluetooth devices have different methods to enter Bluetooth pairing mode.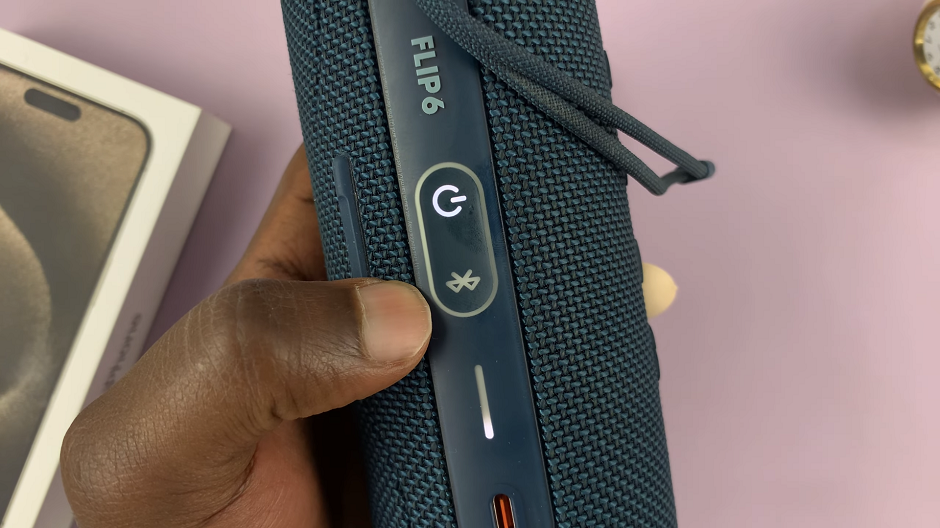 Return to the Bluetooth screen of your iPhone and you'll see a list of available Bluetooth devices. You should see the name of your Bluetooth device appear in the list of available devices. If not, tap on Scan once again to scan for nearby devices.
Next, tap on the name of your Bluetooth device to initiate the pairing process. Follow any on-screen prompts to complete the pairing process.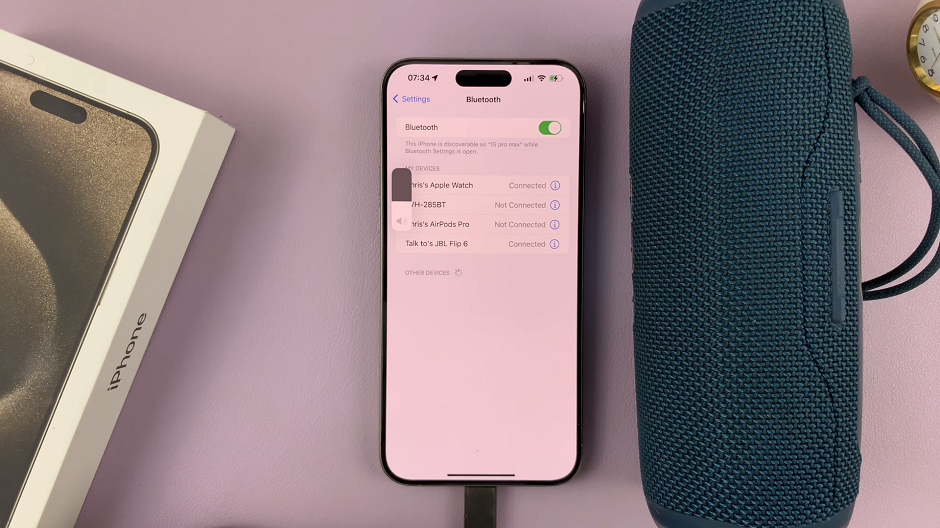 Once the devices are paired, you'll see a confirmation message on your iPhone and the Bluetooth device. Your Bluetooth device may also emit a sound or light indicating a successful connection.
You're now ready to enjoy a wireless experience!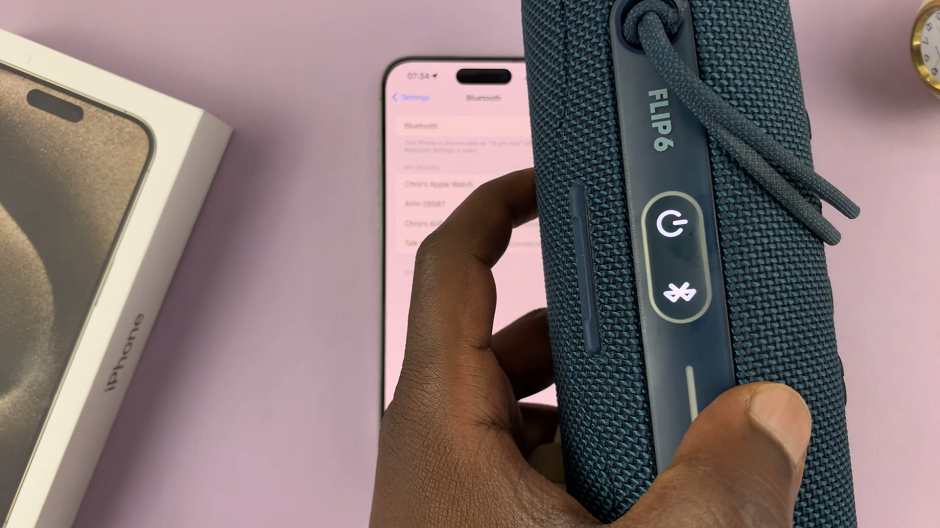 Troubleshooting Tips
Unable to Find the Device: If your iPhone can't detect the Bluetooth device, ensure it's in pairing mode and within range. If the issue persists, try restarting both devices.
Connection Drops: If the connection frequently drops, make sure there are no obstructions between your iPhone and the Bluetooth device. Interference from other electronic devices can also cause connectivity issues.
Update Software: Ensure your iPhone's software is up-to-date, as updates often include improvements for Bluetooth connectivity.
Forget and Re-Pair: If you're still experiencing issues, go to Settings –> Bluetooth, tap the i icon next to the device, and select Forget This Device. Then, re-pair it following the steps above.
Connecting Bluetooth devices to your iPhone 15 or iPhone 15 Pro is a breeze, thanks to Apple's user-friendly interface. Enjoy the freedom of wireless connectivity and make the most out of your cutting-edge smartphone!
Remember, these steps apply specifically to the iPhone 15 series. If you have a different iPhone model, the process may vary slightly.
Now, you can use this article to provide detailed instructions on connecting Bluetooth devices to iPhone 15 and iPhone 15 Pro. Make sure to keep it up-to-date with any changes in iOS or the iPhone models.
Read On: How To Add/Remove Status & Navigation Bar In Split Screen On Samsung Galaxy A14