In this guide, we will walk you through the steps to change screen brightness on the latest iPhone 15 & iPhone 15 Pro. This should apply to the other iPhone models as well.
The iPhone 15 and iPhone 15 Pro are powerful devices packed with a plethora of features, and one of the most crucial aspects of any smartphone is its display.
Being able to adjust the screen brightness according to your preference and environment is key to a comfortable and enjoyable user experience.
Read this: How To Enable/Disable 'Block Offensive Words' For Google Voice Typing On Samsung Galaxy A14
Change Brightness On iPhone 15 & iPhone 15 Pro
To change the brightness, you have to do it manually. So, begin by unlocking your iPhone 15 or iPhone 15 Pro and navigating to the home screen.
Swipe down from the top-right corner of your screen to reveal the control center.
Locate the brightness option, represented by a bar with a sun icon inside it. To increase brightness, swipe upwards. To reduce the brightness, slide downwards.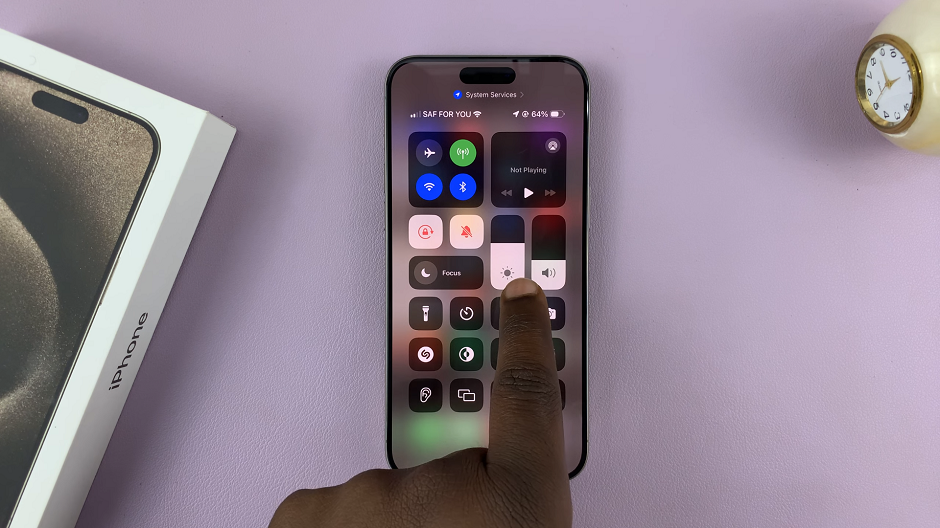 Do this until you're satisfied with the brightness you have chosen.
By following these simple steps, you can effortlessly adjust the screen brightness on your iPhone 15 or iPhone 15 Pro, optimizing it for any situation or personal preference.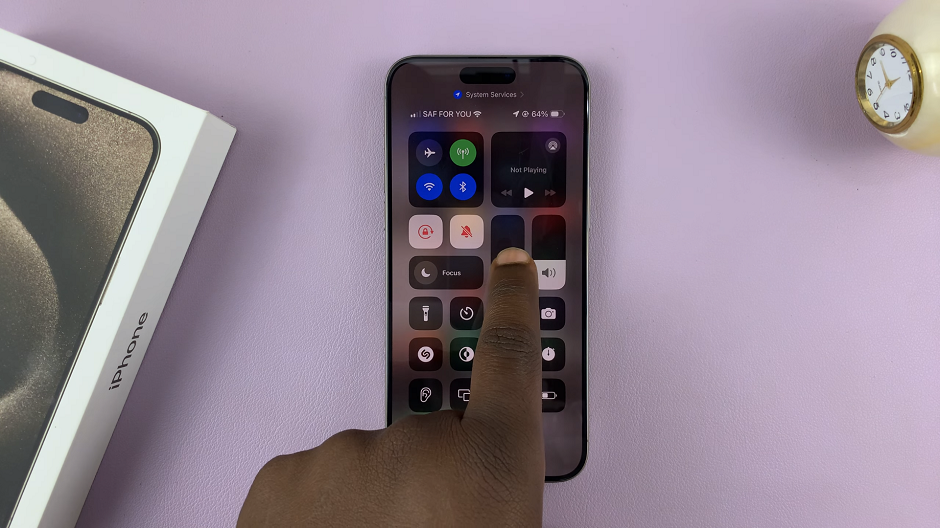 Remember, finding the right brightness level not only enhances your viewing experience but also helps conserve battery life. Experiment with these settings to discover what works best for you, whether it's for reading in low light, enjoying multimedia content, or simply using your device comfortably throughout the day.
Also Watch: How To Turn Standby Mode ON / OFF On iPhone 15 & iPhone 15 Pro