In this guide, we'll walk you through the simple steps to change the lock screen wallpaper on the iPhone 15 & iPhone 15 Pro. Customize your lock screen on these cutting-edge devices, the iPhone 15 Pro Max included.
The lock screen is often the first thing we see when we pick up our phones, and personalizing it with a wallpaper that resonates with us can add a touch of individuality to our devices.
With the introduction of the iPhone 15 and iPhone 15 Pro, Apple has made it easier than ever to change the lock screen wallpaper.
Watch: How To Enable / Disable Always ON Display On iPhone 15 Pro & iPhone 15 Pro Max
Change Lock Screen Wallpaper On iPhone 15 & iPhone 15 Pro
To begin, unlock your iPhone 15 & 15 Pro and navigate to the Settings app. Look for the Wallpaper option and tap on it. This will open the wallpaper settings menu, where you can customize your device's appearance.
Once you're in the wallpaper settings menu, you can slide through the options of the different wallpaper combinations you've had before. To change the wallpaper, tap on Add New Wallpaper or simply tap on any wallpaper.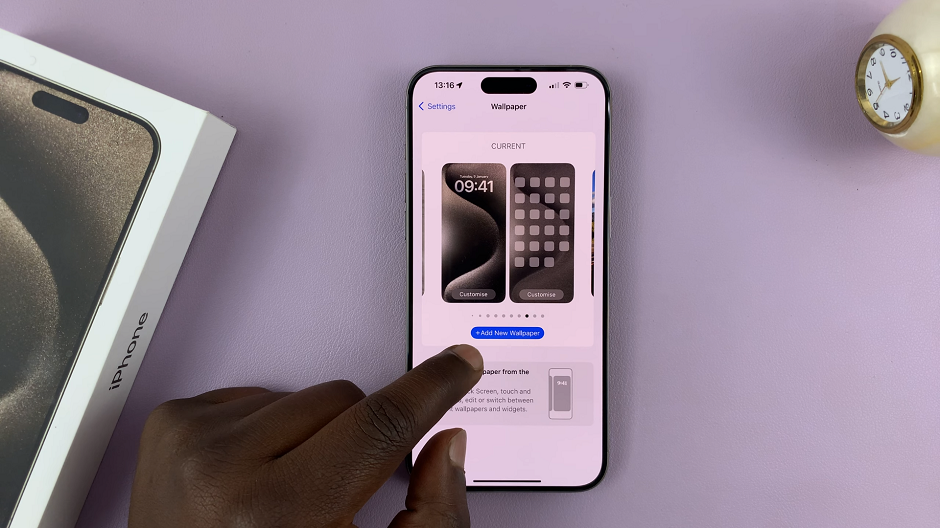 You'll see several options for selecting your wallpaper. You can choose from pre-installed wallpapers, your photo library, or even dynamic wallpapers.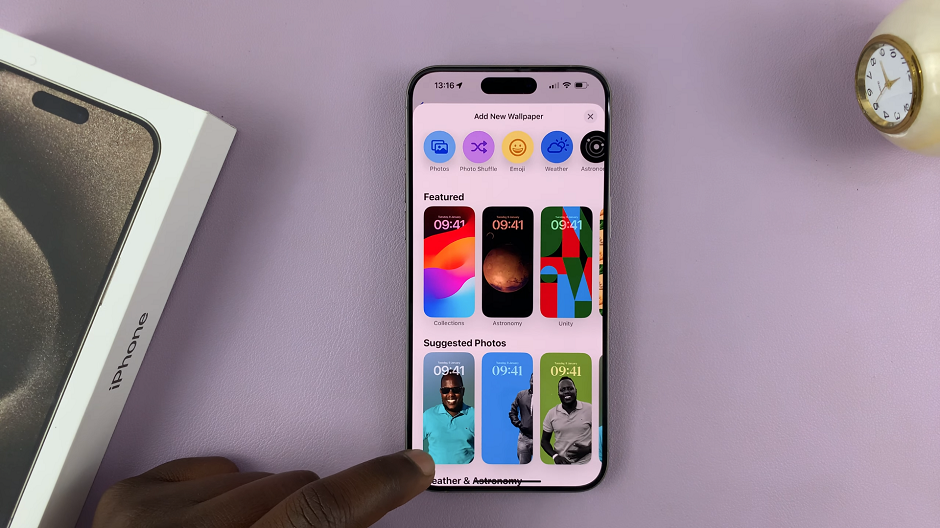 Apple's pre-installed Wallpapers: Apple provides a range of beautiful pre-installed wallpapers for you to choose from. Browse through the available options and select the one that catches your eye.
Photo Library: If you have a specific image in mind that you'd like to use, tap on Add New Wallpaper and navigate to your Photos library. Select the image you want and adjust its position as necessary.
You have the option to adjust the position of the chosen wallpaper. This is particularly useful if you want to center a specific part of the image on your lock screen. Simply pinch and zoom or drag the image to get it just right.
After selecting your desired wallpaper, tap on Add in the top-right corner.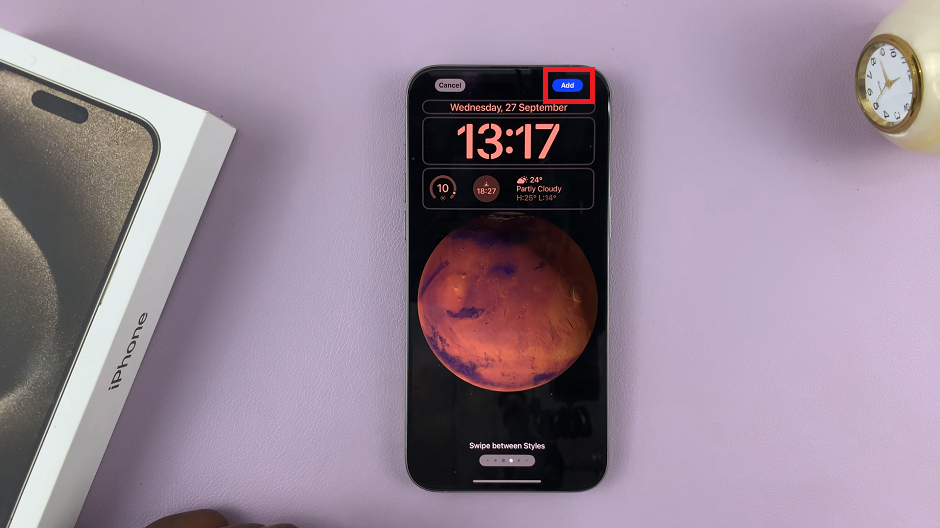 You will be given two options: Set as Wallpaper Pair and Customize Home Screen.
Customize Home Screen: This will set a different wallpaper for the home screen.
Set as Wallpaper Pair: This will change both the lock screen and home screen wallpapers.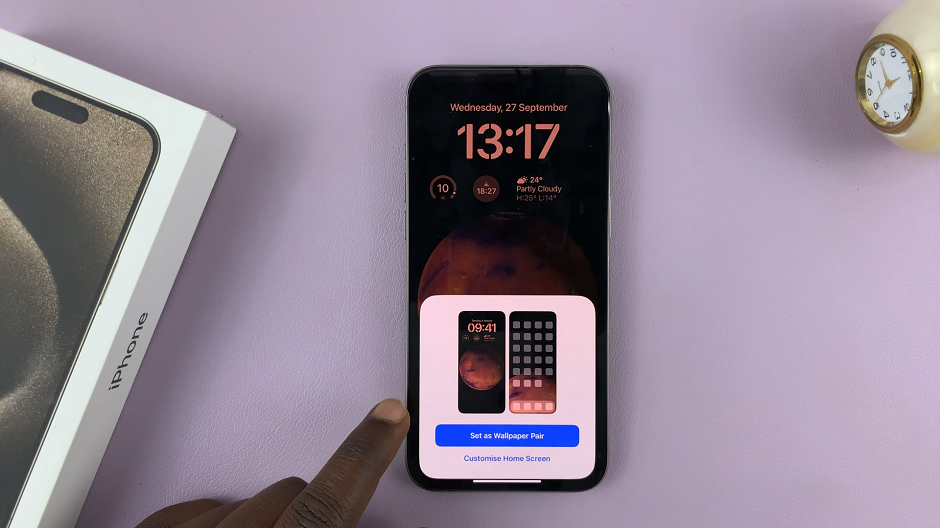 Choose the option that suits your preference. If you want the lock screen to have a different wallpaper from the home screen, you can always repeat these steps later for the home screen.
Set New Wallpaper
You'll preview the wallpaper in full screen, after selecting it. When you're ready, tap on Done in the top-right corner to set the chosen wallpaper as your home screen background.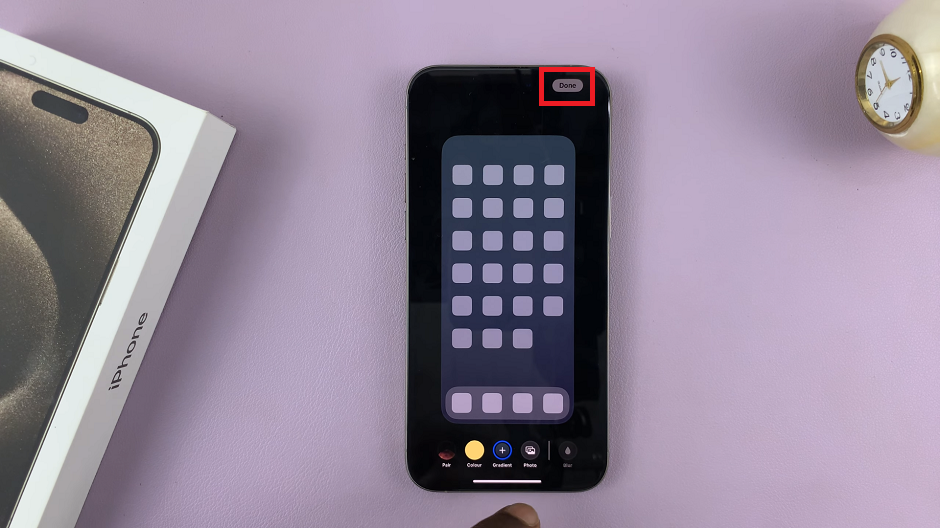 This should now be your chosen wallpaper combination. It should read Current at the top. If not, you should see Set as Current, which once tapped will set it as the current wallpaper.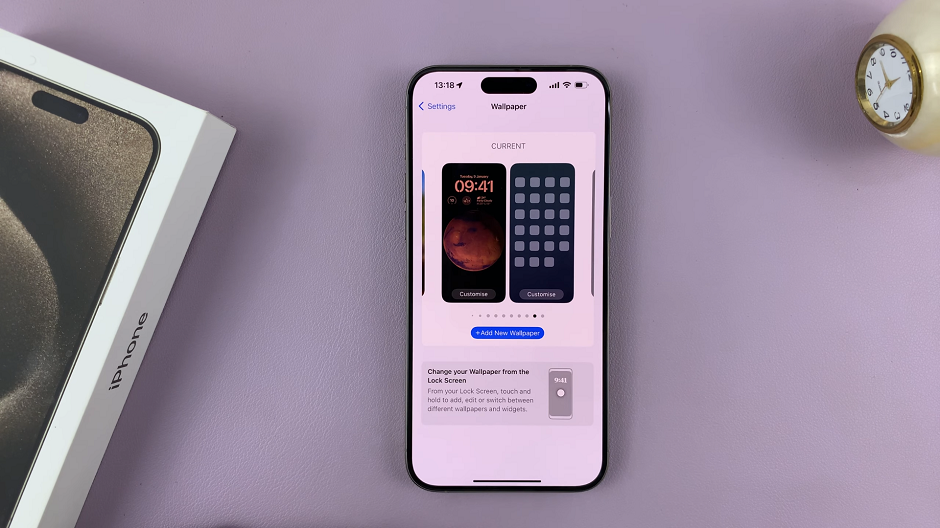 You have successfully changed the wallpaper on your iPhone 15/15 Pro. Take a moment to admire your personalized device and enjoy the fresh look every time you unlock it or navigate through your home screen.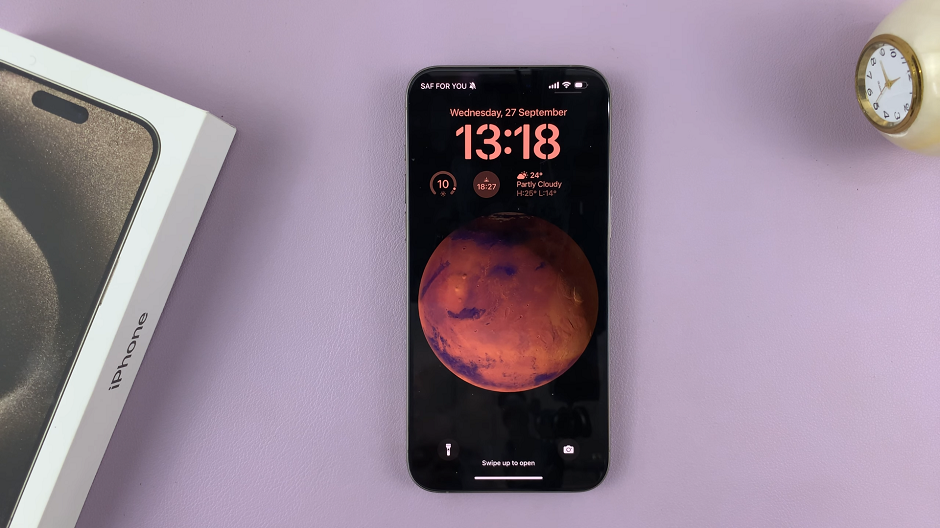 Personalizing your iPhone 15 or iPhone 15 Pro's lock screen has never been easier. With a few simple steps, you can have a lock screen wallpaper that reflects your style, interests, or mood. Whether you opt for Apple's stunning pre-loaded wallpapers or use your own cherished photos, this customization process allows you to make your device truly your own.
Remember, you're not limited to one wallpaper forever. Feel free to change it up as often as you like to keep things fresh and exciting. Enjoy your newly customized lock screen!
Read: How To Turn Automatic Time Zone ON/OFF On Samsung Galaxy A14