The Samsung Galaxy Z Flip 5 is a cutting-edge smartphone that features a unique foldable design and a range of advanced features. One of the first steps to getting started with your new Galaxy Z Flip 5 is inserting the SIM card.
The SIM card, or Subscriber Identity Module, is a small card that stores your mobile phone number, contacts, and other essential information. Inserting it correctly ensures that your device can connect to your mobile carrier's network, allowing you to make calls, send texts, and use mobile data services.
If you're unsure about how to insert SIM in Samsung Galaxy Z Flip 5 don't worry – this article will guide you through the process step by step.
Watch: How To Change Cover Screen Timeout Period On Samsung Galaxy Z Flip 5
To Insert SIM In Samsung Galaxy Z Flip 5
First, you need to locate where the SIM card tray is at. The SIM tray on the Samsung Galaxy Z Flip 5 is located at the top left side of the phone.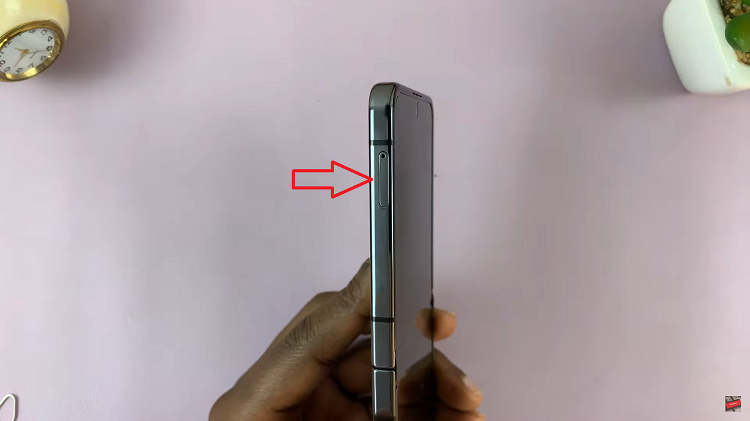 Next, pop out the tray by inserting a SIM removal tool into the SIM card tray hole. The removal tool usually comes with the phone. But if you misplaced it, you can use a paperclip or pushpin instead. Now, pull the SIM card tray out of your phone.
Afterward, place the SIM card into the SIM tray. Repeat this process if you have another SIM card. Make sure the SIM card doesn't pop out. Once you've placed the SIM card(s) perfectly, push the SIM tray back into the phone gently.
Next, you'll see the network bars for your SIM cards. Type in your SIM PIN when prompted and the SIM card will now be active.
And that's how to go about it. Let us know in the comment section below if you have any questions or suggestions.
Read: How To Turn Fingerprint On & Off On Samsung Galaxy S23