Smartphones hold a treasure trove of sensitive information, from personal messages to financial details. To address this, manufacturers have developed advanced security features, and one such innovation is fingerprint recognition.
This biometric authentication method offers a seamless and secure way to access your device, combining convenience with privacy. If you're a Samsung Galaxy user seeking guidance on toggling the fingerprint authentication feature on or off, you've landed on the right page.
In this article, we'll guide you through the process on how to turn fingerprint On and Off on your Samsung Galaxy S23.
Also Read: How To Turn Sleep Mode ON & OFF On Samsung Galaxy
How To Turn Fingerprint On & Off On Samsung Galaxy S23
To begin, open your Samsung Galaxy's "Settings" app. Once you're in the Settings app, scroll down or search for the "Lock Screen" option. Tap on it to proceed to the next step.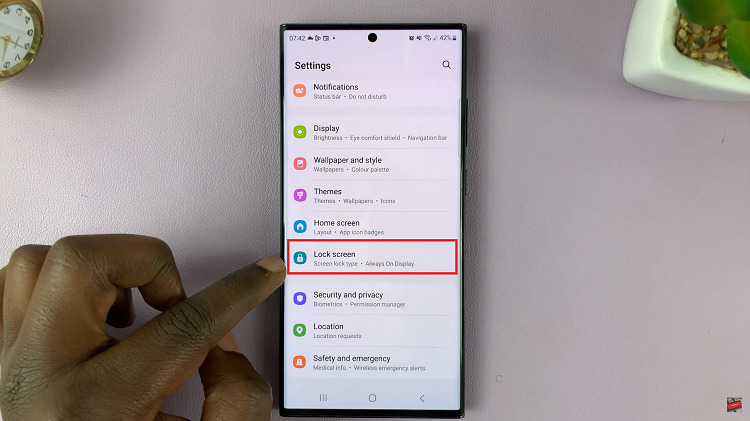 Within the Lock Screen settings, you'll find various options related to securing your device. Look for the "Screen Lock type" option and select it.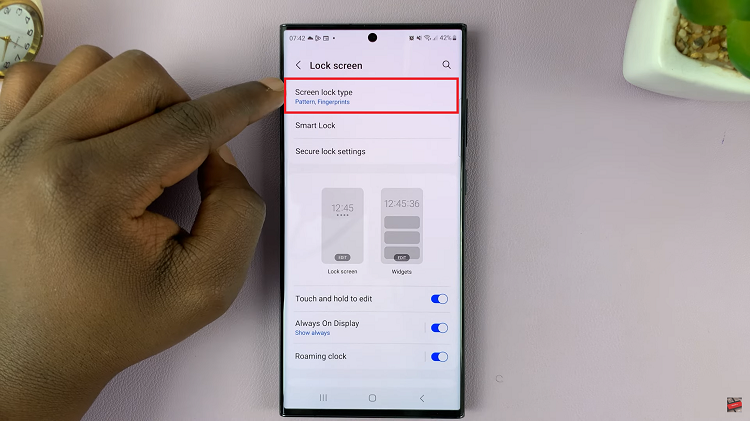 Before you can make any changes to your security settings, the device will prompt you to verify your identity. This is typically done by entering your current lock screen security, whether it's a PIN, password, or pattern.
Once your identity is confirmed, you'll be presented with a list of available security options. Among these options, you'll find "Fingerprint." If you want to enable fingerprint recognition, you should see a toggle switch next to it. Tap on the toggle switch to turn it on.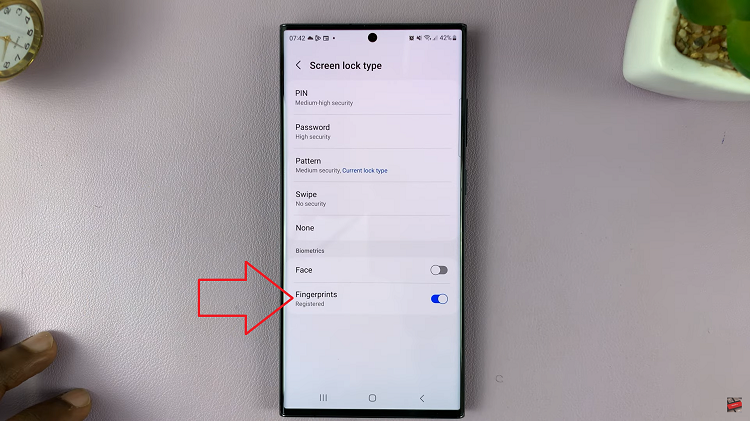 If you no longer wish to use fingerprint recognition when it comes to your device. You can simply disable it by tapping on the toggle switch to turn it off. This will however, not delete the registered fingerprint for your device.
Watch: How To Turn Color Correction ON / OFF In Samsung Galaxy S23 S23+ and S23 Ultra