We are lucky enough to live in the age of the internet and Google Maps is an app for the ages that has been a life-saver for many, myself included.
A location can be anything from a landmark, to a business to a building. The location you want may be missing or have wrong information and you might want to add it on or correct it. And if you have a Google account, you can add a location to Google Maps.
Add a Location On Android
On an Android phone or tablet, locate the Google Maps app, Open it and follow the following steps:
On the bottom of the menu, tap on Contribute.
2. Tap on Edit Map > Add or fix a place.
3. Select Add a missing place, then follow the on-screen instructions on what information you need to input about the location.
Add a Location on iOS
iOS devices such as iPhones and iPads have a process that is a bit different from Android, albeit slightly. So, as usual, locate the Google Maps App on your iOS device, then:
Tap on Contribute.
2. Tap on Add Place and input the details as required on the on-screen instructions.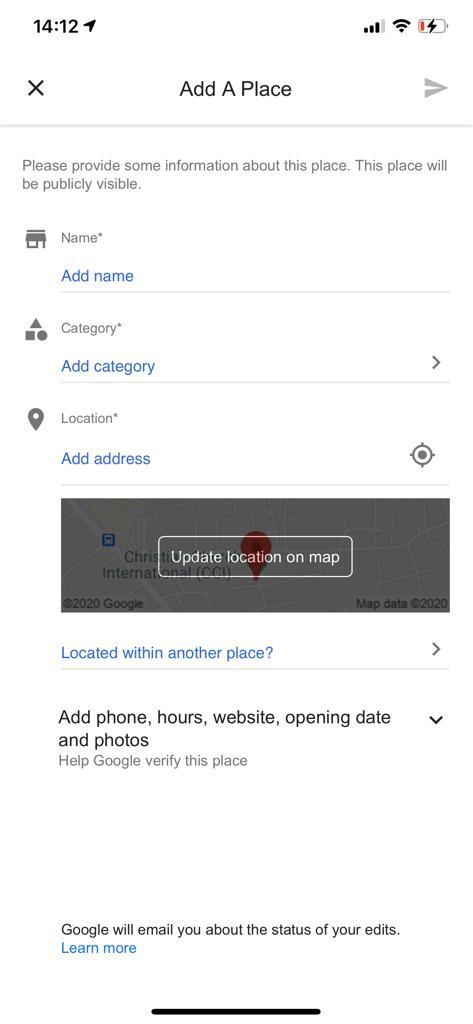 Add a Location on Your Computer
Open a browser on your computer and type Google Maps
Open the menu on the top-right hand side and scroll down until you find Add a missing place (You can also search for an address on the Google Maps page and once you select the location, there will be an option to Add a missing place). Select this option.
Once you click on this option, you'll have on-screen instructions to add details on the location you want.