WhatsApp is a widely used messaging app that allows users to communicate with friends, family, and colleagues conveniently. One of the app's handy features is the ability to create group chats and invite others to join using an invite link.
However, at times, users may encounter an error message stating "Invite Link Was Reset," preventing them from joining or sharing the group. In this article, we will explore several troubleshooting steps to help you fix the "Invite Link Was Reset" error on WhatsApp.
Also watch: How To Enable & Disable Voice Dial On iPhone
How To Fix 'Invite Link Was Reset Error' On WhatsApp
There are a couple of methods you can use to solve this issue.
Firstly, update your WhatsApp to the latest version. This will ensure that you have the most up-to-date features and bug fixes.
Next, generate a new invite link for the group. To do this, open the WhatsApp group chat and tap on the group name. Then, select the option to "Reset Link." You can now share the new link with the other participant to join your group.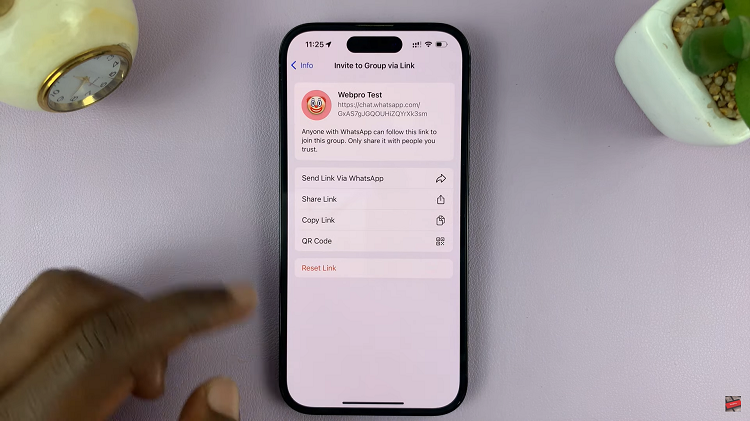 If generating a new link doesn't solve the issue, reach out to the group admin. Politely ask the admin to provide you with a fresh invite link for the group.
By following these steps, you can overcome the invite link error and continue enjoying seamless communication with your contacts and groups on WhatsApp.
Also read: How To Screen Record Apple Watch