Screen recording has been, for a long time the elusive Apple watch feature. Given that even the most basic iPhone has screen recording, it was just a matter of time before we had it on the wearable.
Apple has taken a unique approach to screen recording on the Apple watch. This comes to Apple watches with at least Watch OS 9 paired to iPhones with at least iOS 16.
Screen recording doesn't happen on natively on the watch interface. The process however is simple. Screen mirror your Apple watch display onto the iPhone, then screen record your iPhone while it's mirroring your Apple watch display.
Also Read: How To Mirror iPhone Screen To PC
How To Record Apple Watch Screen
Go to your iPhone and start a screen recording session. You need to do this first because it's a little difficult to do when the screen mirroring has already started……at the time of this writing.
With the screen recording on-going, make sure the Apple watch is in close proximity to the iPhone you're using.
Go to Settings → Accessibility → Apple Watch Mirroring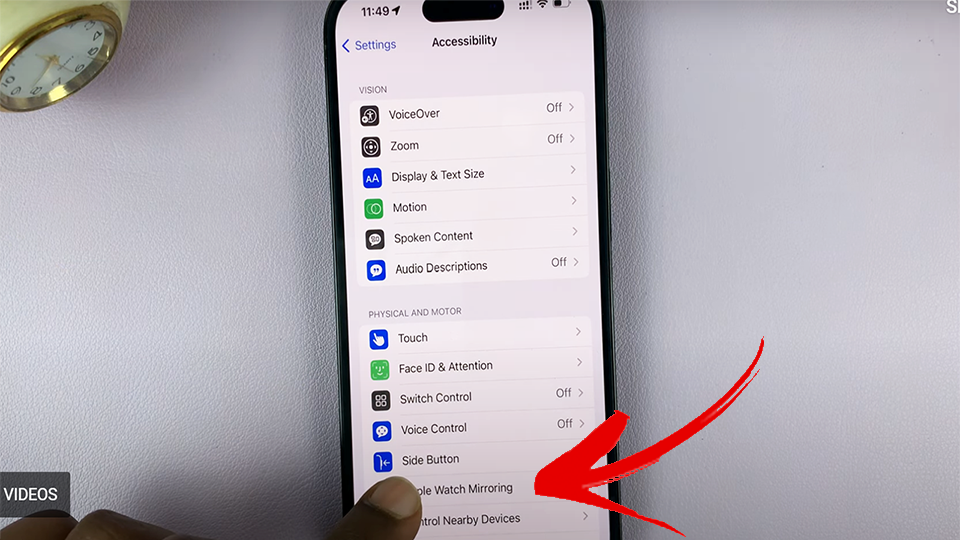 This will initiate screen mirroring of your Apple watch screen onto your iPhone. And since you're already screen recording your iPhone, your Apple watch screen will be captured in the iPhone's screen recording.