You can screen mirror your Apple watch display to your iPhone's screen. This gives a bigger and higher resolution 'Apple watch' display to look at and work with.
Whether you want to take bigger and better Apple Watch screenshots, or you want to screen record your Apple watch, being able to cast your watch display onto your iPhone makes everything better.
Also Read: How To Screen Record Apple Watch
No cables will be used here. We are wirelessly projecting the paired Apple watch screen to the iPhone. For this to work, you need at least WatchOS 9 running on your Apple watch and at least iOS 16 running on the paired iPhone.
How To Screen Mirror Apple Watch To iPhone
Put the Apple watch and the paired iPhone in close proximity. Then initiate the screen mirroring from the iPhone as shown below.
Go to Settings → Accessibility → Apple Watch Mirroring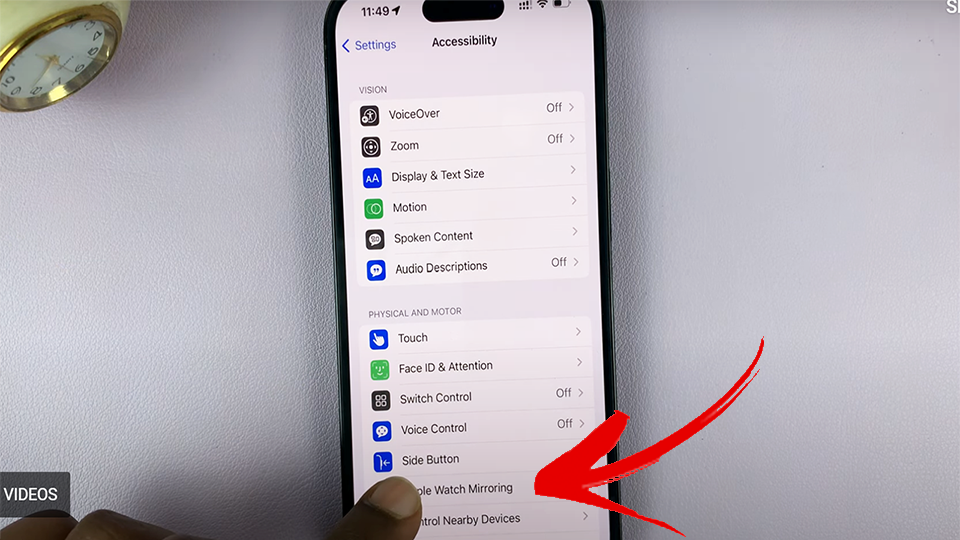 Then turn on the 'Apple Watch Mirroring' toggle button to start mirroring. Your Apple watch screen will be loaded onto your iPhone's screen.
You'll also see a blue outline around your Apple watch screen to indicate that the screen is being mirrored. Everything you do on the watch will be seen on both the watch and the iPhone screen.