For years, I've been looking at great affordable products on sites like Amazon, Ebay, New Egg and other USA based shopping platforms. The problem with wanting these products is where I come from. Kenya, somewhere in Africa!
Most products will explicitly have the tag line' "This product does not ship to Kenya" and if you think that's frustrating, try catering for the shipment and collection of the products for yourself at customs. You'd regret starting the process.
But then a few years back, I heard that some companies were coming up, purely born out of the necessity of making the process of shipping Amazon goods and goods from other USA based shopping platforms like Ebay to Kenya easier.
When I was ready to make my first purchase on amazon, I wanted to buy parts to assemble my very own gaming PC. A proper gaming PC (See On Amazon) costs about $2,500 but being the nerd I am, I could buy the parts on Amazon at a total cost of $1,000 and assemble the exact same PC for myself. I wasn't going to pass off an opportunity to save all that money. So I started digging and asking around for the best way to ship these parts from Amazon to Kenya.
Check this Out: Acer Aspire E15 NoteBook!
One company that kept popping up was Kentex Cargo. So I went online and easily found them on their website. I read a bit, I also watched a few Kenyan vlogs from people who had had success with this company. I didn't find any negative reviews and believe me, I was looking for them.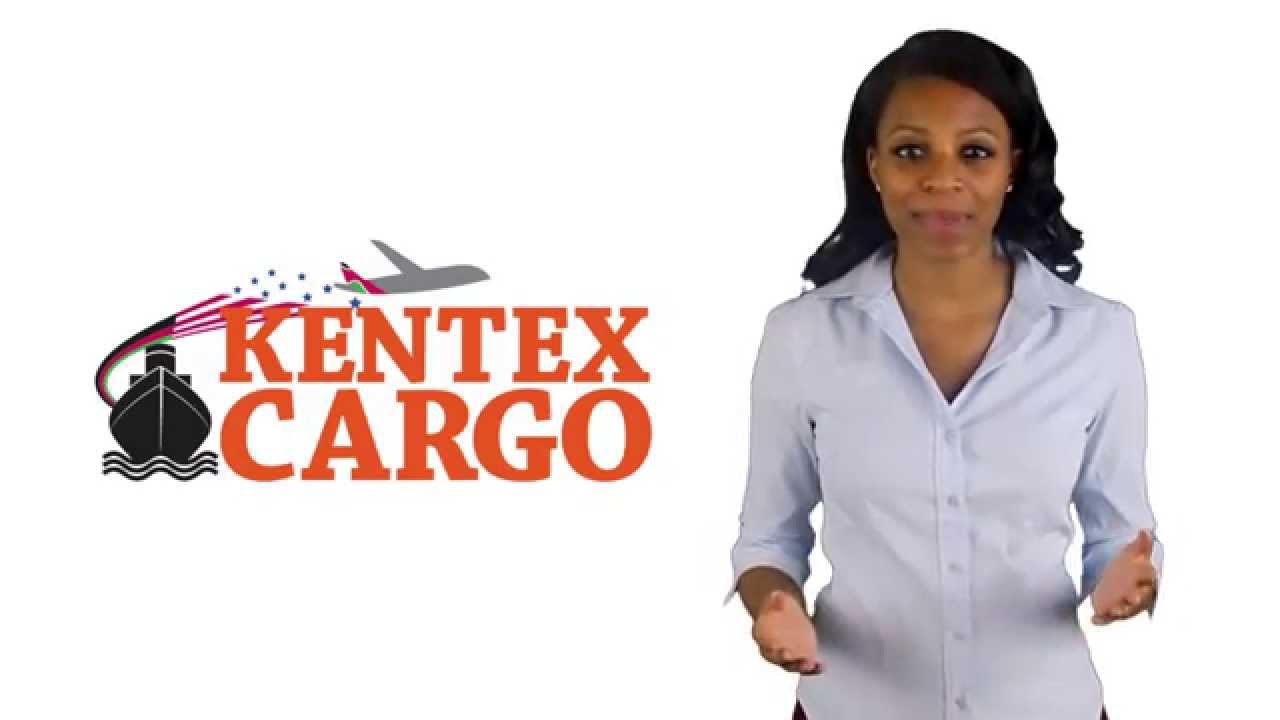 Long story short, I was confident enough to give them a call. The instructions to shop are pretty clear on their website but the paranoid me wanted to hear it from them.
How To Ship With Kentex Cargo:
So basically there are two ways to do this. You can either have them shop for you, or you can do the shopping yourself and have them just handle the shipping. The first option costs slightly more!
Let Kentex Cargo Shop For You:
If you want them to ship for you,  all you need to do is send them a link of the item(s) you want through their Email ([email protected]) They will then send you a link where you can create your account on their portal. (This is basically for them to have your info!)
Then they will send you an invoice in Kenyan shillings. Te invoice will list all the items you wanted. If any item from your list is unavailable, they will let your know. Communication is mainly through Email but you can call them any time, and they will answer your call!
When you make payment for the goods, they will shop and ship. It takes about 2 – 3 eeks for the products to get to their office at Mitsumi Business Park in Westlands, Nairobi. You'll get an Email and a text notification as soon as the goods arrive.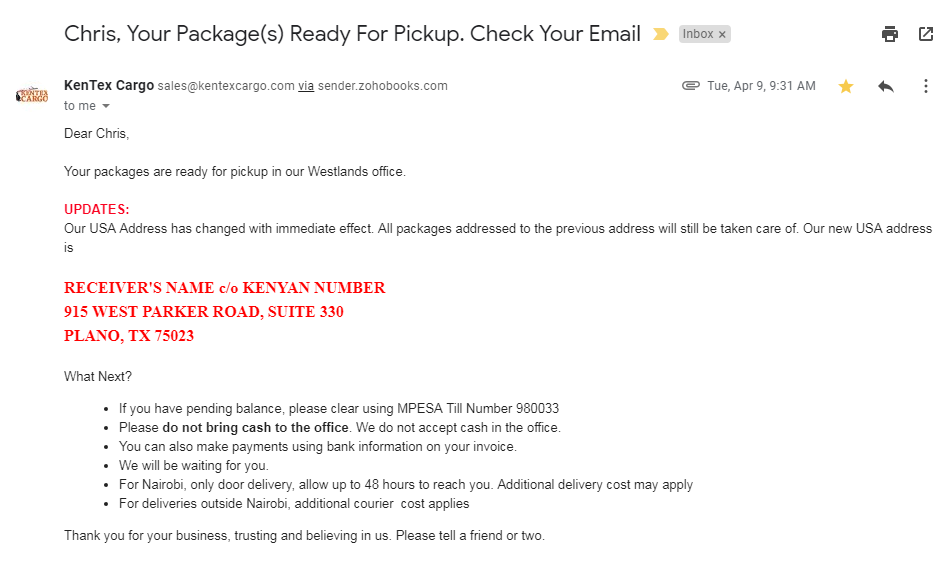 When you get there, you'll pay for the shipping costs at $15 per KG. The staff there is very friendly and quick. They also have a state of the art weight scale for you to confirm the weight of your shipment.
Shop and Let Kentex Cargo Ship:
I like to do my own shopping. And that's why this is the option I chose! They make it look easy on the website! Simply shop, and add their shipping address when checking out. Before my first purchase I made several calls to confirm; but really,  it was that easy.
So I bought most of my stuff on Amazon. When you finish adding items to the cart and you're ready to check out, you need to use Kentex Cargo's USA address as your shipping address. But you also need to include your name and phone number to avoid ownership confusion.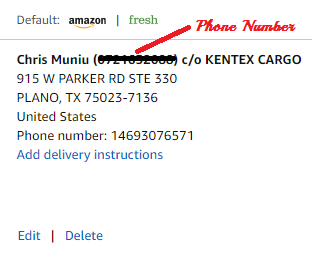 Same goes for shopping on Ebay. I got a better deal for my graphics card there so I also purchased an added their shipping address in the same format. Amazon and Ebay let you know when your shipment arrives at Kentex Cargo's warehouse in USA. Now all you need to do is wait bout 2 weeks for your goods to arrive at Mitsumi Business Park in Westlands, Nairobi.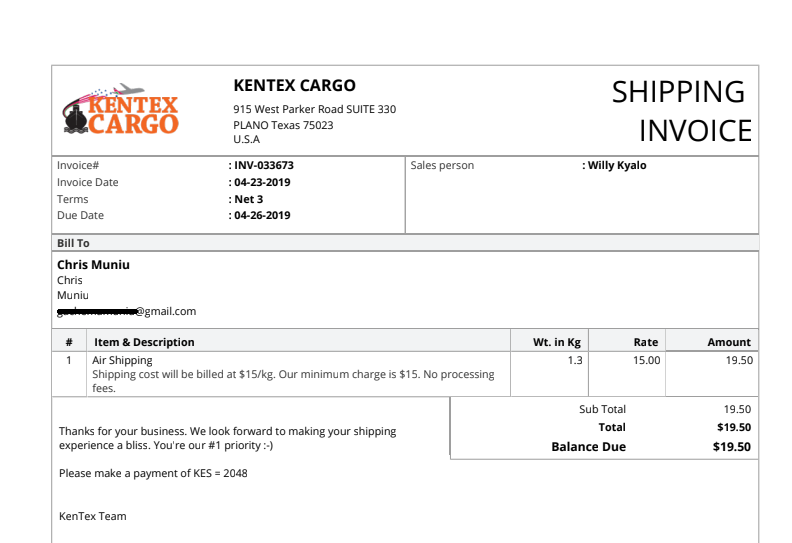 I got my notifications on Email and text message as soon as my goods arrived 10 days after I purchased. It took me 10 minutes to have my goods weighed, make payment and walk out of the premises. The staff there is very friendly and they will go to details to explain anything you need clarification on.
Things To Check Before You Purchase:
Before you buy anything on Amazon or Ebay, it's important to make sure you are getting the best value for your money.
First, the price! There are many vendors selling the same (or similar) products on Amazon and on other websites. Make sure you do your due diligence to make sure you get the best deal.
NB: Kentex Cargo only ships from USA. So don't go window or actual shopping on Alibaba!
Make sure you buy your goods from a trusted vendor. Most companies have their official page on Amazon and that's usually the best way to purchase. Read product reviews to know other people's experiences with a product before you purchase.
Check the shipping weight! Some products are heavier than others. It's important to check the 'shipping weight' of a product before buying so that you can appropriately prepare for the shipping costs.
NB: I bought these Mpow Flame Bluetooth Headphones from Amazon and shipped with Kentex Cargo. It was a breeze!
I've used Kentex Cargo a couple of times now and I have not had an issue so far with the way they handle shipping from the USA to Kenya.
The only downside is that they don't handle shipping back to USA in case you have a faulty product you purchased. I purchased a faulty SSD when buying my gaming PC components and it seems I'm stuck with it. I have to find a way to get it back to USA.