In the wake of Apple's newest 2018 flagships, there was a problem discovered with the new iPhone XS and XS Max phones. Some people experienced charging problems with their brand new iPhones. When you plug in the charger, the phone won't start charging immediately until you tap the screen to wake.
In some other cases, even tapping the screen to wake didn't start charging the iPhone. This issue affected a significant number of iPhones for it to be dubbed 'Charge Gate'.
Apple is a massive company and they sell about 200 million iPhones every year. An issue affecting even  0.1% of iPhones will affect over 20,000 iPhones. That's enough disgruntled customers to make it scandalous. The price of iPhones does not even help the situation for Apple. Because Apple customers pay so much for these premium gadgets, they expect perfection and a little issue can be blown out of proportion.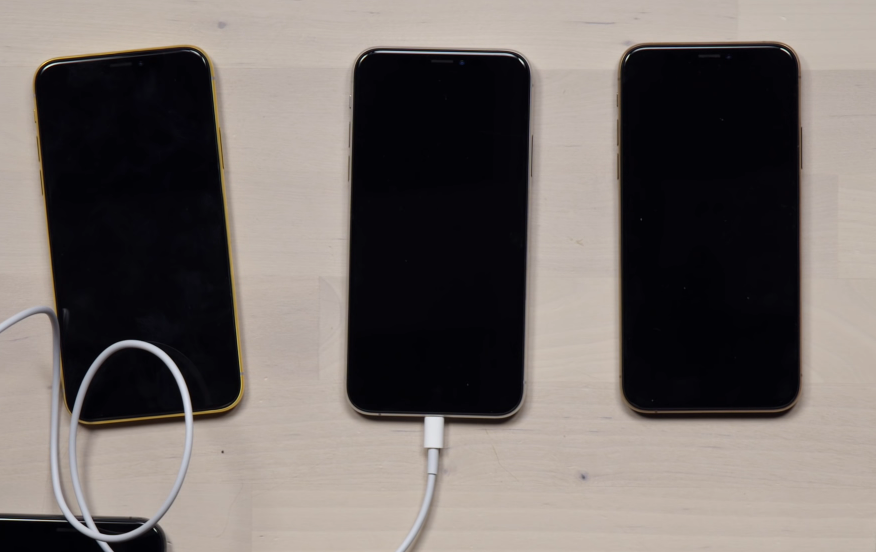 The charging issue was dubbed 'Charge Gate' following one of America's biggest political scandal; 'Water Gate'.  It's not the first time Apple has had issues that were dubbed  'Gate'  as the suffix of the scandal. The biggest one so far was 'Bend Gate' when Lew from Unbox therapy made a video on his channel showing how iPhones were bending in people's pockets.
Charge Gate is not as huge and as dramatic as Bend Gate because the issue lies in software. Apple had actually mentioned that this might be a problem as they were trying to make iPhones hack proof via the lightning port. Users who charge their iPhones from their computers or laptops would have to authenticate any access through the port. This was meant to help iPhone users in the first place.
iOS 12.0.1 Will Fix Charge Gate
Apple went quiet on this issue despite it being brought to light by Lew again. But while they were quiet,  they quickly got to work to fix the problem.  Since this was a software issue, it was an easy fix. Apple have already released an update (iOS 12.0.1) to fix the issue.
Go to your iPhone and update it to the latest iOS version. The update will also fix a Wi-fi connectivity issue some users had with the new iPhones.
While this seems to have been fixed, we still await 'Beauty Gate'.  Another issue selfie takers have with the new iphone front facing cameras. There seems to be a beautification mode that's on by default and cannot be turned off. That too should be an easy software fix that will be pushed to us in an update.
Also Read:  Explained: What Is Bluetooth 5.0 ?