In a poll that was conducted by CNET sometime back, Spotify was the best music streaming service. With 170 millions active monthly users and a catalogue of over 35 million songs, it's one of the most popular music streaming service.
It has almost everything a music lover would want both on the desktop and mobile platforms. Both platforms are extremely intuitive. Spotify also has a free ad supported version and about 100 million users are using the free version.
Personally, I don't use Spotify because it's not available in my country for some strange reason. You'd think with all that potential they would want to reach more people. But if you're like me or you just don't like Spotify,  there are alternatives that will work just as good if not better. These are the alternatives to Spotify.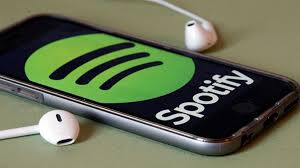 Spotify Alternatives
Apple Music
Apple Music is by far the most solid Spotify alternative I have used so far. It actually has 10 million songs more than Spotify has in it's library. Apple Music also has an appealing simplistic interface that's easy to use and navigate.
You can listen to playlists created by other people, know the most recent music and new albums by following our favorite artist. You can download songs and entire albums onto your PC or phone to listen to offline.
All the features are available both on iOS and Android. But for iPhone users or for someone with a Homepod, Apple music is more likely to be your best music streaming service. You can control the app entirely through Siri. Apple Music also has music videos you can stream when you feel like a little visual to go ith the audio.
While Apple music has no free tier, you can use it for free for 3 months before you start paying $10 monthly subscription.  Apple Music is available in most places in the world.
YouTube Music
YouTube music is not only a Spotify alternative but a serious competitor. Although it's still in its initial stages and has not been rolled out to enough countries, it's popularity is spreading like wild fire. It uses Google's AI to learn your taste and tailor music and playlists just for you.
Just like YouTube's video platform, there's an ad supported free version if you don't want to part with $10 every month. YouTube music also gets you music from the main YouTube platform so you can find creations from people who are not necessarily artists.  e.g. covers, remix e.t.c.
The most annoying thing about YouTube music is that you cannot play Music in the background while you do other things on your phone.  Then, Google is really slow in rolling the platform out to many countries. It's currently only available in 17 countries.
These are issues that will be ironed out with time and This service promises to be a real competitor and alternative to Spotify.
Deezer
Deezer earns third spot mainly because of it's availability in over 180 countries. It's nearly an identical clone of Spotify. Like other services on this list, it includes a huge library, on-demand radio and more.  Deezer,  like Spotify offers paid and free (ad supported) subscription and currently has 6 out of the 14 million monthly users paying $5 per month.
It's literally available on all the platforms. It also allows you to download songs and entire albums onto the local drive for offline listening.
Tidal
This Jay Z owned streaming service prides itself in high quality music streaming.  They call it a 'Hi-Fi'  streaming service. Tidal is the only music streaming service which offers losslessly compressed audio which means streaming music at higher bitrates and better audio quality.
This is mainly for audiophiles who pay particular attention to the quality of music. But if you're just streaming to enjoy good music, it almost won't matter.
Tidal is a paid streaming service. You'll part with $10 for normal audio streaming and $20 for the high bit rate high quality music streaming. Rumor has it that Tidal has over 3 million subscribers.  Tha service is also available in about 52 countries.
Also Read: Now Playing Feature Vs Auto Shazam
As great as Spotify is said to be, there seem to be legitimate competitors and solid alternatives. Even with a mandatory monthly subscription, Apple Music surpassed Spotify in the number of active monthly users. This should be mainly because of availability of Apple music world wide.
Which is your favorite streaming service?