One of the major drawbacks of Chromebooks has been the inability to install the Microsoft office suit. The suit that has Microsoft Word, Powerpoint, Publisher, Excel. Chromebook users have been forced to use Google's alternative, Google docs.
While Google Docs works, it's obviously not as efficient and as feature packed as the applications in the Microsoft office suit. But things have changed for the better. You can now install Microsoft office apps on your Chromebook.
How To Install Microsoft Office Apps on a Chromebook:
Recently Google released a Chrome OS update that allows Google Play store apps to be installed on Chromebooks. Yes! The apps you install on your Android devices can now be installed on Chromebooks running the latest Chrome OS.
Unfortunately not all Chromebooks will get this update. Google released a list of the Chromebooks that will get this update. Recently released Chromebooks, like Google's Pixelbook, support the Playstore apps.
Go to the search bar and search for the Microsoft Office app you're looking for. There's Microsoft Word, Microsoft Excel, Microsoft PowerPoint, Microsoft Outlook, and Microsoft OneNote.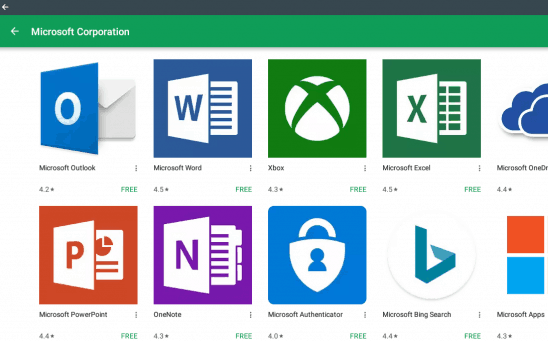 According to Microsoft, all the applications are free like they are for Android devices unless your device has a screen larger than 10.1 inches. Then you'll need a Microsoft office 365 subscription which starts at $6.99 per month.
This subscription gets you the creation and editing features of office 365, 1TB worth of OneDrive cloud storage and a license for the desktop version of Microsoft office.
But if you just need a simple office suit without all the extravagant features, Google docs suite will do just fine.
Also Read:  Turn your old computer into a Chromebook?