Find My iPhone is a powerful feature that helps you locate your lost or stolen iPhone and safeguard your personal information. However, there are instances when you may need to disable Find My iPhone, such as when selling your device or troubleshooting certain issues. 
Remember, disabling Find My iPhone can have consequences, such as not being able to track your device or using certain features like Activation Lock. It's important to consider the implications before making this decision.
This article gives you easy to follow instructions on how to turn off Find My iPhone.
Also Read: How To Hide Caller ID On iPhone
How To Turn Off 'Find My iPhone'
Open the "Settings" app on your iPhone and tap on your Apple ID. This is usually located at the top when you open Settings.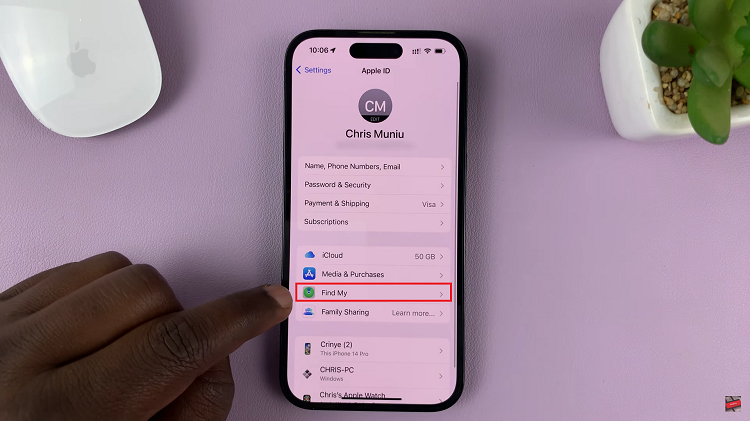 Next, locate the 'Find My' option on your Apple ID menu and tap on it. Locate "Find My iPhone" and tap on it. Toggle the switch to the off position.
You may be prompted to enter your Apple ID password to confirm the action. Type in your Apple ID password to confirm the changes.
And thats how to go about it. Let us know in the comment section below if you have any questions or suggestions. If you found the article helpful, please share it with your friends.