In today's fast-paced digital world, sending audio messages has become an increasingly popular way to communicate. Whether you want to share your voice, convey emotions, or avoid typing, audio messages offer a convenient and personal alternative to text messages.
Sending audio messages can be a convenient and expressive way to communicate with your friends and family. With an iPhone, you can easily record and send audio messages using the built-in messaging app, iMessage.
In this article, we will guide you through the process of sending audio messages on an iPhone, enabling you to add a personal touch to your conversations.
Also Read: How To Turn Off 'Find My iPhone'
How To Send Audio Message On iPhone
First, locate the Messaging app on your home screen and tap on it. On the messaging app, select the conversation you want to send the audio message.
At the bottom of the text field, you can see a couple of icons displayed. Tap on the 'Wave' symbol to access the audio message feature.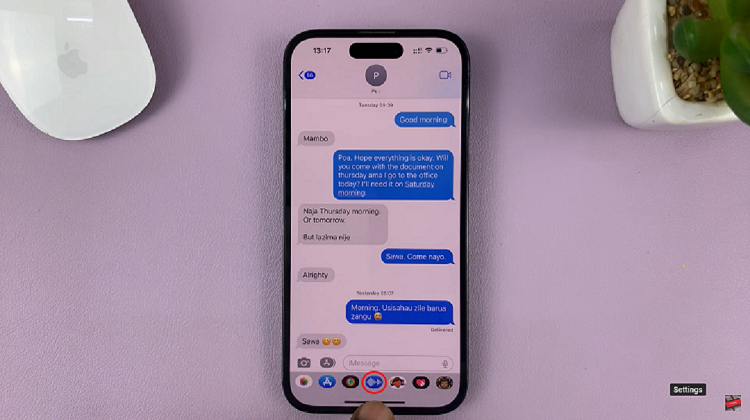 From here, you'll see a microphone. Tap and hold on the microphone icon to begin recording your audio message. While holding down the microphone icon, start speaking your message.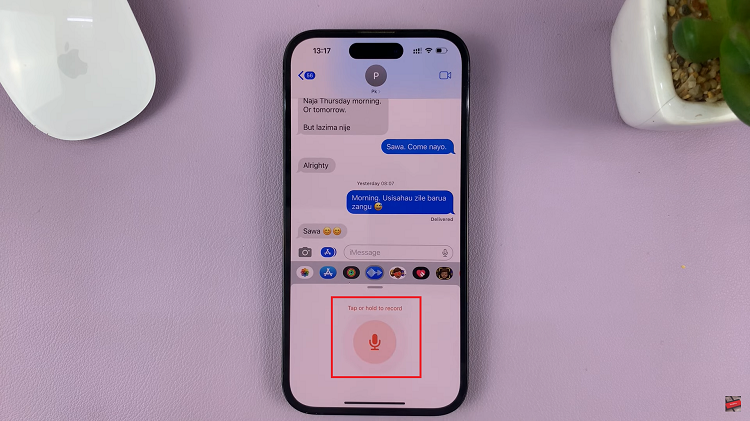 The audio recording will begin automatically. Speak clearly and make sure to keep the microphone near your mouth for better audio quality. Once you're satisfied with the audio message, release your finger from the microphone icon. The audio message will be sent automatically to the selected contact. You can also add a text caption to accompany the audio message if desired.
And thats how to send an audio message on iPhone. Let us know in the comment section below if you have any questions or suggestions. If you found the article helpful, please share it with your friends.