In this article, we'll delve into the step-by-step process to turn Bluetooth & wireless connections on/off on the GoPro HERO12, providing users with a comprehensive guide to harnessing these capabilities.
The GoPro HERO12 is a powerhouse of adventure capture, offering cutting-edge features that allow users to push the boundaries of storytelling. Among these features, Bluetooth and wireless connectivity play a pivotal role in expanding the creative possibilities.
Before we dive into the step-by-step guide, it's essential to understand why mastering Bluetooth and wireless settings is crucial for maximizing your GoPro HERO12 experience. These features enable seamless connections with accessories, smartphones, and other devices, opening up a world of creative opportunities. From remote control functionality to easy file transfers, the possibilities are vast.
Watch this: How To Turn NFC ON / OFF On Google Pixel 8 / Pixel 8 Pro
Turn Bluetooth & Wireless Connections ON/OFF On GoPro HERO12
To initiate the process, power on your GoPro HERO12. Swipe down on the screen to access the menu on your HERO12. Flick left and tap on Preferences.
Next, tap on Wireless Connections. Select Wireless Connections again. In this menu, you'll have the option to turn your camera's Bluetooth and network connections on and off.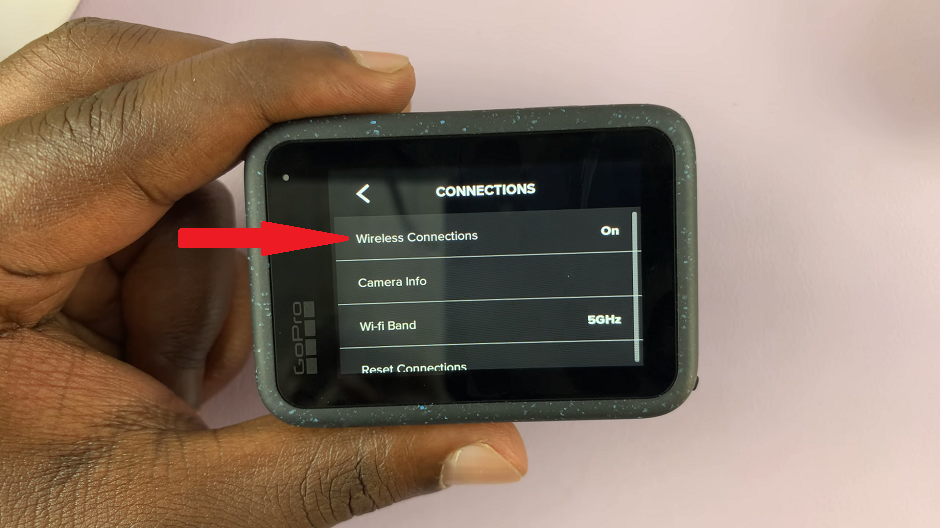 To enable, scroll to the On position. To disable, scroll to Off.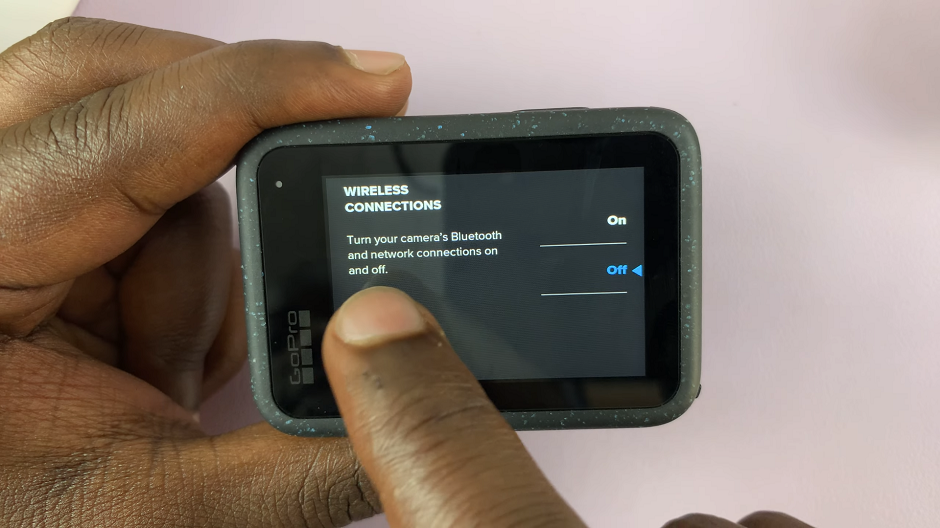 Mastering the Bluetooth and wireless settings on the GoPro HERO12 opens up a world of possibilities for capturing and controlling your adventures. Whether you're syncing with a smartphone, using a remote control, or exploring new accessories, understanding these features enhances the overall user experience.
Tips
Keep your firmware updated to ensure optimal performance and compatibility with the latest devices.
Experiment with the GoPro Quik app for a user-friendly interface when managing Bluetooth and wireless settings remotely.
Utilize these features creatively, such as using a smartphone as a remote viewfinder or controlling multiple GoPro cameras simultaneously.
In conclusion, the GoPro HERO12's Bluetooth and wireless capabilities are integral to its versatility. By following this guide, users can confidently manage these settings, unlocking a new level of connectivity and control for their adventurous pursuits.