In this comprehensive guide, we'll walk you through the step-by-step process to add your GoPro HERO12 to the GoPro Quik App, ensuring you make the most of this dynamic combination.
In the ever-evolving world of action cameras, the GoPro HERO12 stands out as a powerful tool for capturing life's most thrilling moments. However, the true magic happens when you seamlessly integrate your HERO 12 with the GoPro Quik App, a feature-rich companion designed to elevate your editing and sharing experience.
Before we dive into the tutorial, let's understand the benefits of connecting your GoPro HERO 12 to the Quik App. This integration offers a user-friendly platform for organizing, editing, and sharing your footage. From quick edits to more advanced video projects, the Quik App provides a range of tools to suit your editing needs.
Read this: How To Check SD Card Capacity On GoPro HERO12
Add GoPro HERO12 To GoPro Quik App
To start, turn on your GoPro HERO12 and swipe down to access the GoPro menu. Next, flick left on the menu and tap on Pair Device. Make sure your GoPro HERO12 is in close proximity to establish a connection.
On your mobile device, open the GoPro Quik App. Once the Quik App is up and running, locate the GoPro tab. This can typically be found in the bottom-right corner of the screen.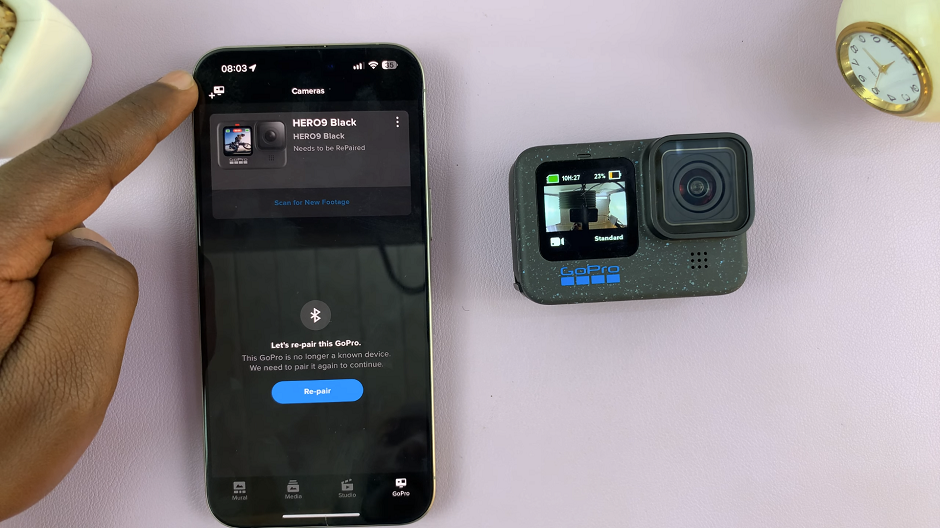 Tap on the + GoPro icon in the top-left corner of the GoPro tab. Select your GoPro HERO12. Follow the on-screen instructions to establish a connection between your HERO12 and the Quik App.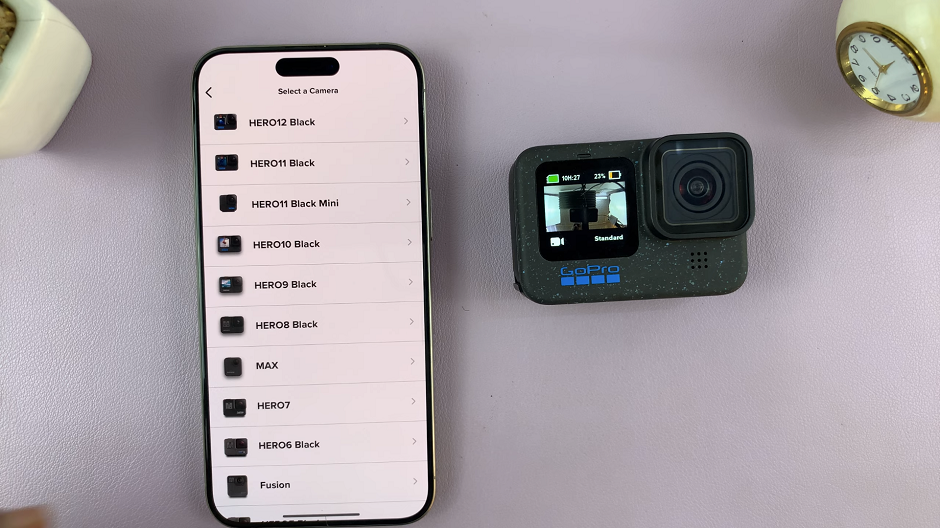 Select the option to Connect Camera. On the Bluetooth pairing request, tap on Pair. You should see the Quik App appear under the Devices list on the GoPro HERO12.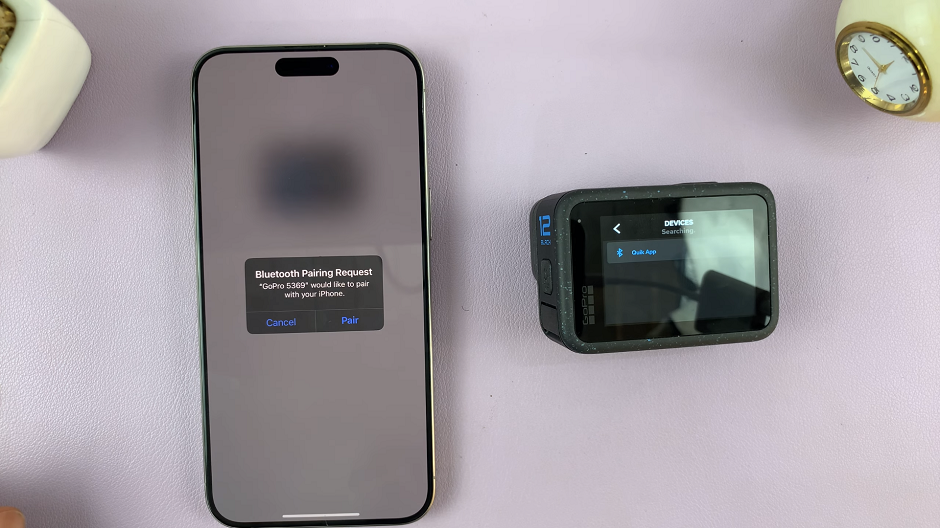 Once connected, you should see a confirmation on the Quik App. You should hear a beep on the GoPro HERO12. This indicates a successful pairing, and you're ready to explore the enhanced functionalities.
You will be prompted to rename your GoPro HERO12. Tap on Save Name once you're done. You'll also be asked to connect to the cloud. Tap on Subscribe for Auto Upload or I'll Do this Later.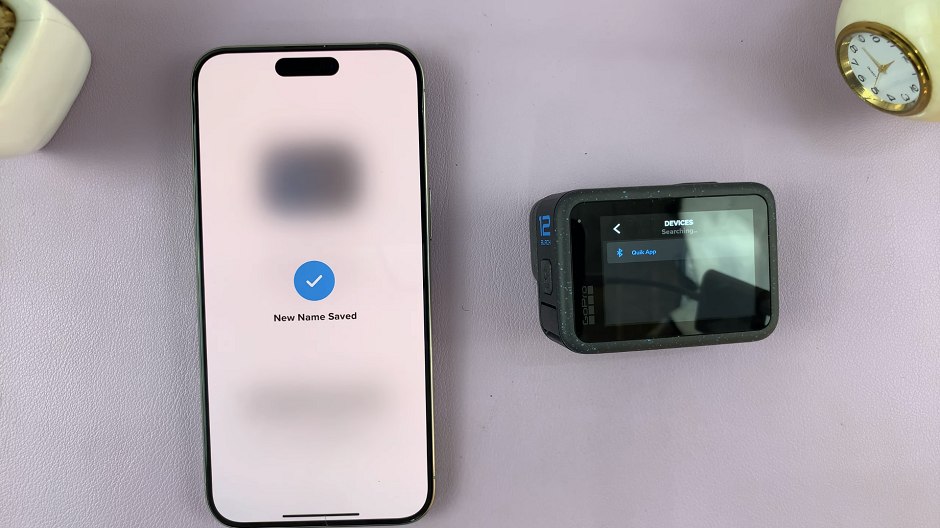 Finally, you should receive a confirmation that your GoPro HERO12 is ready. Tap On Let's Go or a similar button.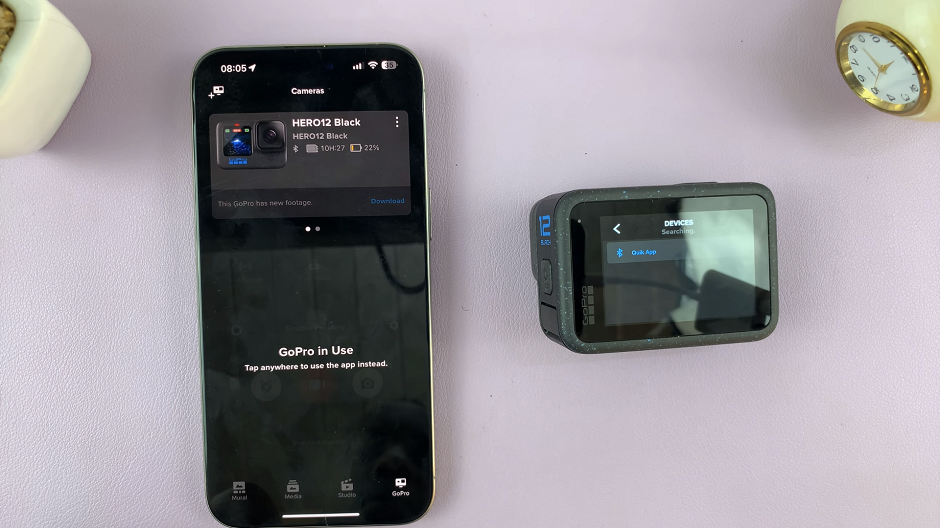 Tips for Maximizing the HERO12 and Quik App Integration
Explore Advanced Editing Features: The Quik App offers advanced editing features like speed adjustments, transitions, and more. Familiarize yourself with these tools to enhance your editing capabilities.
Utilize QuikStories: QuikStories is a feature that automatically creates edited videos from your HERO12 footage. Experiment with this time-saving option for quick and shareable content.
Organize Your Media: Take advantage of the Quik App's organizational features to keep your footage neatly categorized. This makes it easier to locate and use specific clips in your projects.
By adding your GoPro HERO 12 to the Quik App, you open the door to a world of creative possibilities. Whether you're a seasoned videographer or a casual user, this integration empowers you to turn raw footage into compelling stories.
Watch: How To Enable / Disable Tap To Wake Screen On Google Pixel 8 / Pixel 8 Pro