Call of Duty: Modern Warfare 3, a timeless classic in the gaming world, continues to captivate players with its intense multiplayer battles and gripping campaign.
For avid gamers seeking to optimize their online experience, understanding and monitoring key metrics like latency and packet loss is paramount.
In this guide, we'll walk you through the comprehensive step-by-step process on how to display latency and packet loss in Call Of Duty Modern Warfare 3.
Also Read: How To Find Recent Players In Call Of Duty Modern Warfare 3
How To Display Latency & Packet Loss In Call Of Duty Modern Warfare 3
To begin, ensure that you are actively engaged in a game. Press the Options button on your controller to access the in-game menu. Navigate to Settings. Within the Settings menu, locate and select the "Interface" option.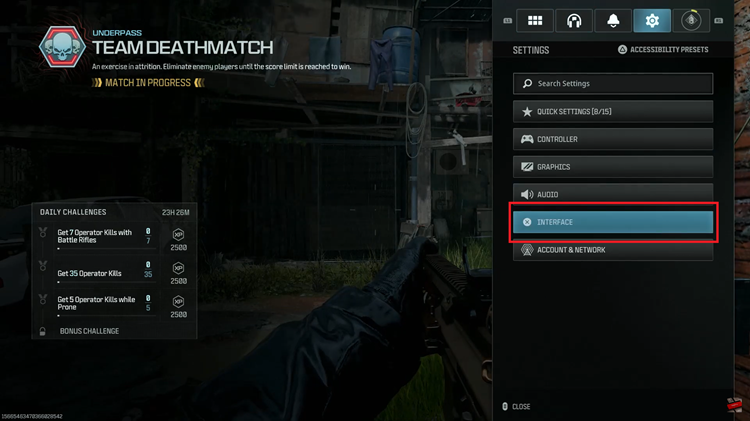 This section houses various display and information settings that can enhance your gaming experience. Scroll down to find the subsection labeled "Telemetry."
In the Telemetry section, you'll find two critical options—Server Latency and Packet Loss. Toggle the switches next to these options to activate them.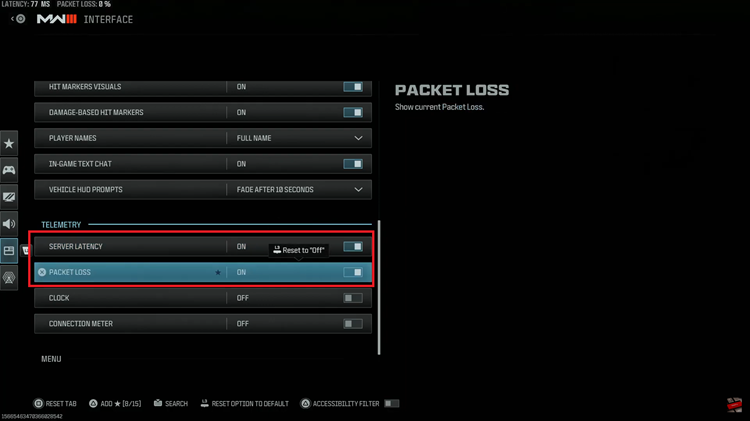 After enabling Server Latency and Packet Loss, navigate back to your gameplay by exiting the Settings menu. You should now observe the real-time display of latency and packet loss on your screen. This information is invaluable for assessing the health of your connection and making informed decisions during intense gaming sessions.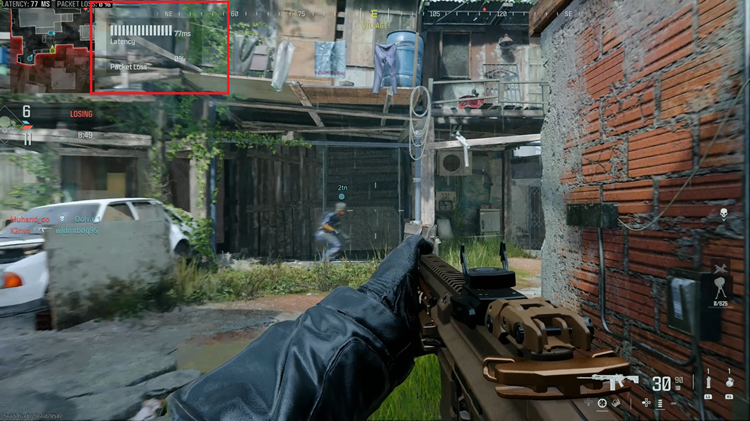 Enabling Server Latency will display the delay between your actions and the server's response, while activating Packet Loss will show the percentage of data lost during transmission.
Watch: How To Change Player Display Names In Call Of Duty Modern Warfare 3