Call of Duty: Modern Warfare 3, renowned for its immersive multiplayer experience, introduces Hardcore Mode. This is the pinnacle of challenge for seasoned players.
Unlike standard game modes, Hardcore Mode strips away the comforts of traditional gameplay, introducing a set of rules that will push your gaming abilities to the limit.
In this guide, we'll walk you through the comprehensive step-by-step process on how to play in hardcore mode in Call Of Duty Modern Warfare 3.
Also Read: How To Turn OFF Crosshairs In Call Of Duty Modern Warfare 3
How To Play Hardcore Mode In Call Of Duty Modern Warfare 3
To get started, launch Call of Duty: Modern Warfare 3 and navigate to the home page. From there, select the "Multiplayer" option. Within the multiplayer menu, look for the "Hardcore Quick Play" option.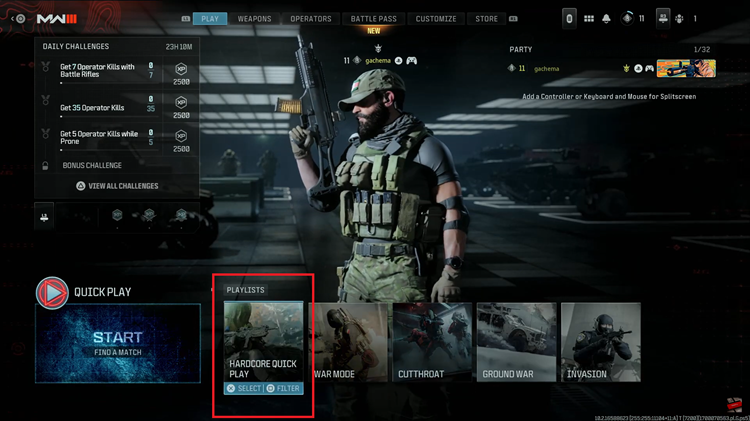 After, you'll be presented with a list of game modes. If you have specific preferences for game modes in Hardcore, you can customize your selection. Look for options that allow you to filter and choose the game modes you want to play in Hardcore. This ensures that you are engaging in the type of gameplay that suits your style.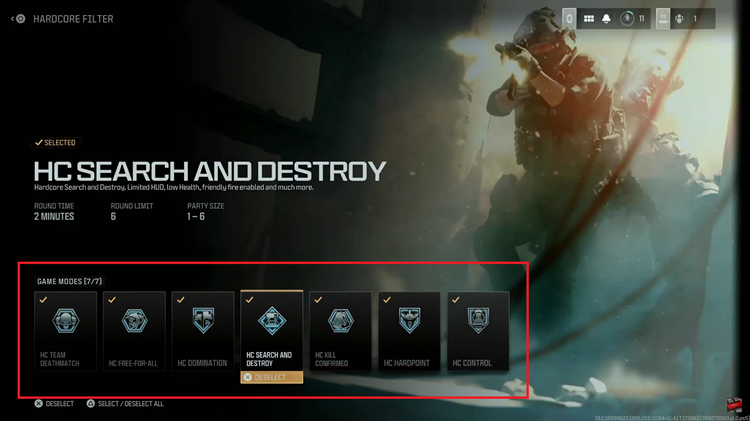 To launch a game, simply press the designated button (usually 'x' on your console). Whether you prefer the default settings or want to customize your Hardcore experience, these steps will guide you through the process of accessing this challenging game mode.
Also Watch: How To Find Recent Players In Call Of Duty Modern Warfare 3