COD: Modern Warfare 3 offers an immersive gaming experience, and sometimes, players may wish to customize their gameplay by turning off certain elements like crosshairs.
Whether you're looking to challenge yourself or simply prefer a cleaner interface, disabling crosshairs is a straightforward process.
In this guide, we'll walk you through the comprehensive step-by-step process on how to turn off crosshairs in Call Of Duty Modern Warfare 3.
Also Read: How To Uninstall Game Files In Call Of Duty Modern Warfare 3
How To Turn OFF Crosshairs In Call Of Duty Modern Warfare 3
To begin, press the Options button on your console controller. This will open the game's main menu. From there, navigate to the Settings option and select Interface.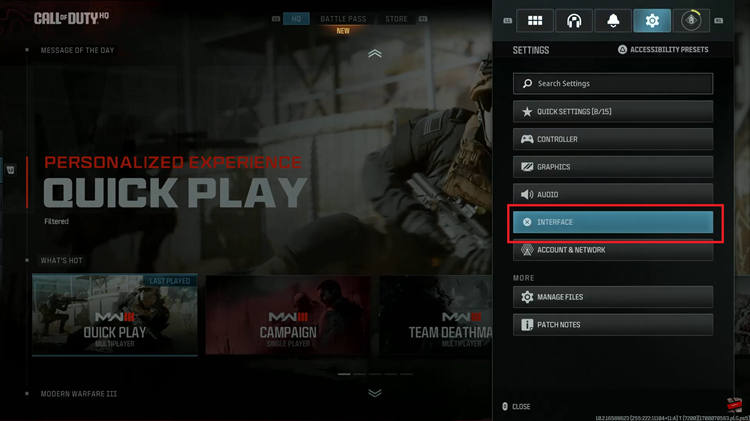 Within the Interface settings, look for the HUD section. Heads-Up Display (HUD) controls various on-screen elements, including the crosshairs. In the HUD section, you'll find an option specifically labeled Crosshairs. Select this option to access the crosshair settings.
Within the Crosshairs settings, choose the option that corresponds to turning off the crosshairs. This will be labeled as Off. Confirm your selection to apply the changes.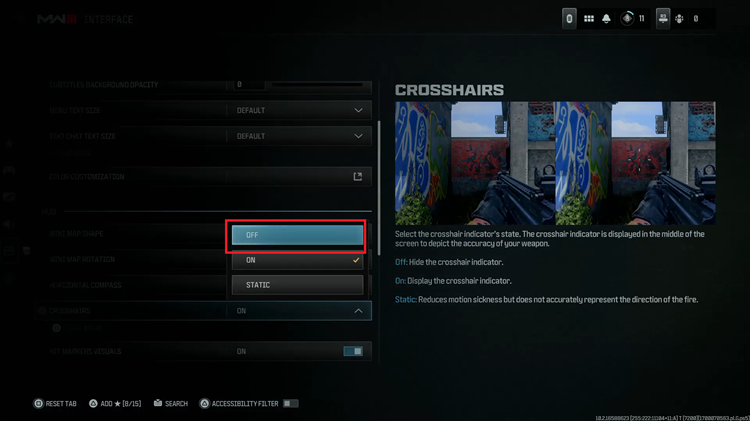 This adjustment allows you to experience the game in a different way, adding a new level of challenge or simply providing a cleaner visual interface. Remember that you can always return to the settings to re-enable the crosshairs or make further adjustments based on your preferences.
Watch: How To Play Hardcore Mode In Call Of Duty Modern Warfare 3