Call of Duty: Modern Warfare 3 remains a classic among gamers, and the thrill of engaging with fellow players in intense battles is unparalleled.
If you're eager to reconnect with those you've recently crossed virtual paths with, the game offers a straightforward way to find and interact with them.
In this guide, we'll walk you through the comprehensive step-by-step process on how to find recent players in Call Of Duty Modern Warfare 3.
Also Read: How To Play Hardcore Mode In Call Of Duty Modern Warfare 3
How To Find Recent Players In Call Of Duty Modern Warfare 3
The first step to uncovering your recent gaming companions is to access the Social page. You can achieve this by pressing the R3 button on your console. Alternatively, if you prefer navigating through menus, pressing the Options button and selecting Social will lead you to the same destination.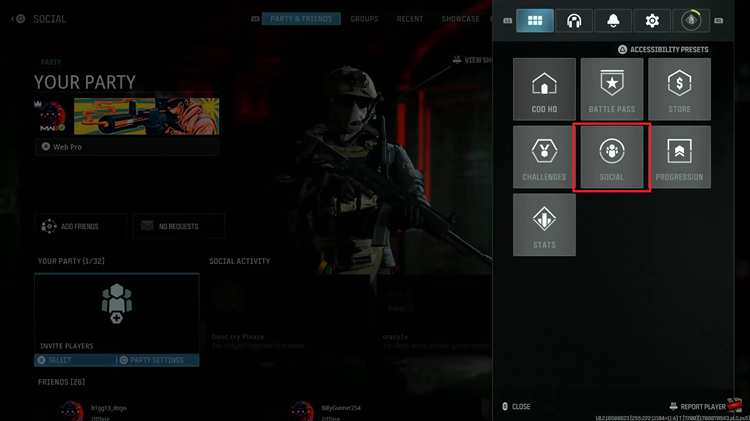 Once you're on the Social page, scroll through the tabs until you find the Recents section. This is where the magic happens. Within the Recents tab, you'll be presented with two options: checking recent players from the Lobby or Squad/Team. Choose the one that corresponds to your recent gaming interactions.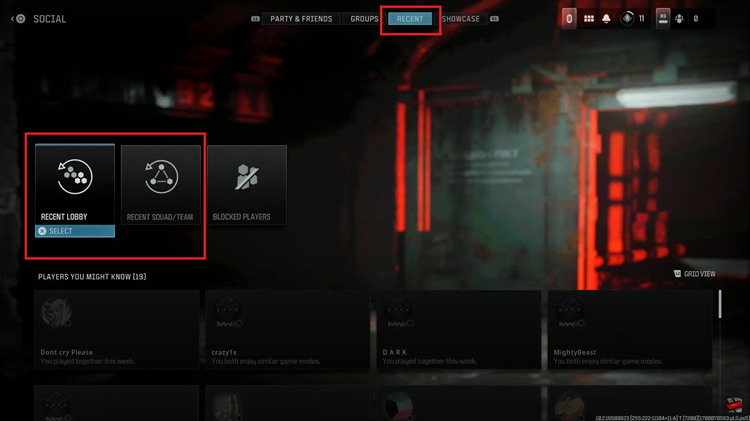 After selecting either the Lobby or Squad/Team option, a list of players you've recently interacted with will unfold before you. This comprehensive list allows you to quickly identify and reconnect with the comrades you shared the battlefield with.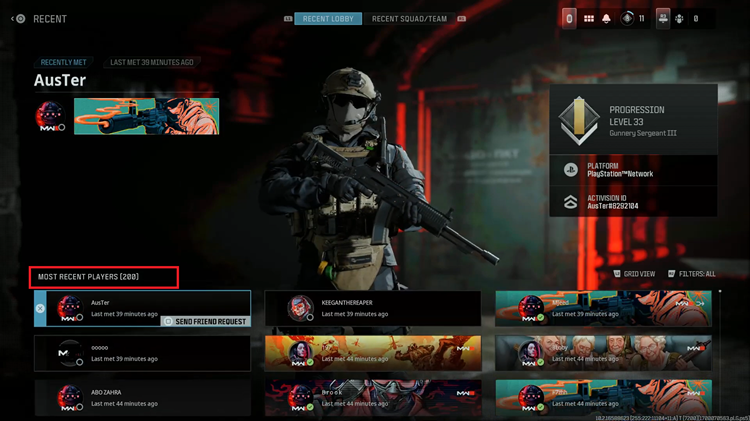 The ability to find and interact with recent players adds a social dimension to the game. By following these simple steps, you can effortlessly navigate through the recent players' list and stay connected with the dynamic gaming community of Modern Warfare 3.
Watch: How To Display Latency & Packet Loss In Call Of Duty Modern Warfare 3