In the age of technological advancements, smartphones have become an indispensable part of our lives, offering a multitude of features to enhance our daily experiences.
The Samsung Galaxy S23, a flagship model from the renowned Galaxy series, continues to amaze users with its innovative capabilities. One such feature is the ability to control mute functions using gestures, providing a convenient way to manage your calls.
In this article, we give you a comprehensive guide on how to enable and disable Mute with Gestures on the Samsung Galaxy S23s
Also Read: How to Enable Camera Scene Optimizer On Samsung Galaxy S23s
How To Enable & Disable Mute With Gestures On Samsung Galaxy S23s
To begin, navigate and tap the "Settings" app, usually represented by a gear icon. Within the Settings menu, scroll down to find and select the "Additional Features" option. This section hosts various advanced features that enhance your device's capabilities.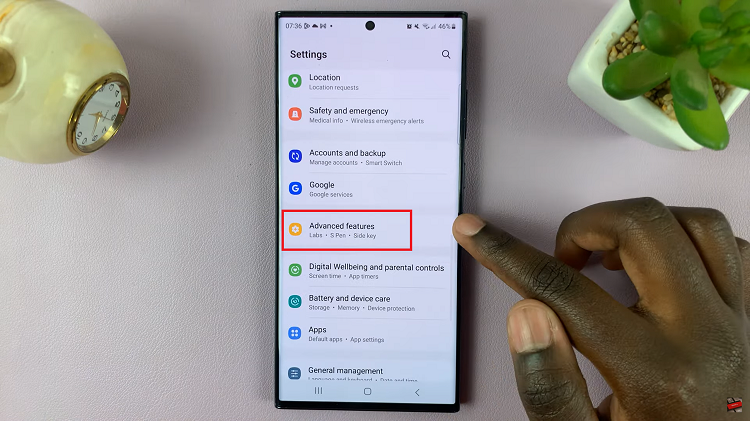 Within the Additional Features section, tap on "Motion & Gestures." This is where you'll find a range of motion-related settings, including the mute gesture option.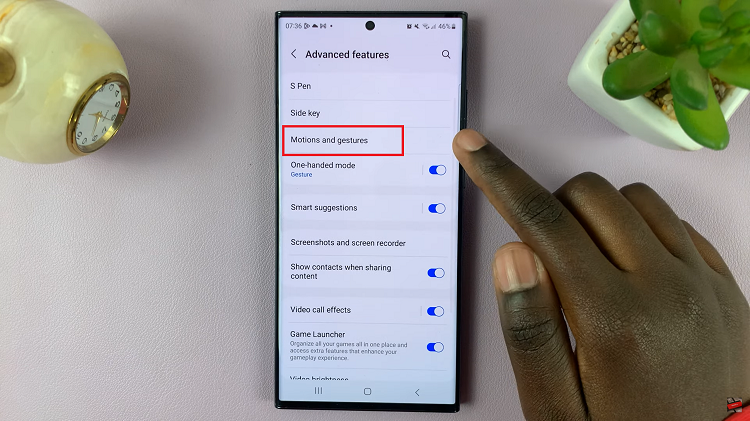 Scroll through the Motion & Gestures menu until you come across the "Mute with Gesture" option. This feature allows you to control the mute function through specific hand movements. Tap on the toggle switch next to "Mute with Gesture." This action will activate the feature, and the toggle switch should change from grey to blue.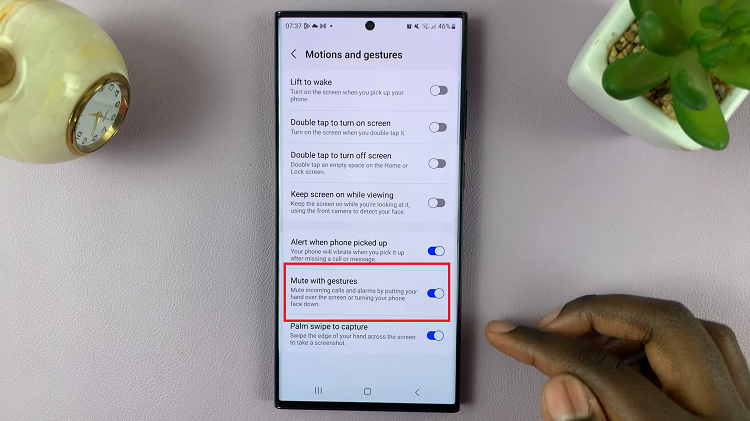 However, should you want to disable. Simply tap on the toggle switch next to "Mute with Gesture" to turn off the feature. The toggle should change from blue to grey. This action will successfully disable the mute gesture on your Samsung Galaxy S23.
Watch: How To Enable & Disable Smart Suggestions On Samsung Galaxy S23