The Samsung Galaxy S23 stands at the forefront of this evolution, equipped with a cutting-edge camera system that can turn any moment into a work of art. Among the array of features is the Camera Scene Optimizer.
Whether you're a casual photographer or a seasoned enthusiast, harnessing the power of the Camera Scene Optimizer will undoubtedly redefine how you perceive and capture the world around you.
In this article, we give you a comprehensive guide with two methods on how to enable the camera scene optimizer on the Samsung Galaxy S23 series.
Also Read: How to Add Text Shortcuts To Keyboard On Samsung Galaxy A14
How to Enable Camera Scene Optimizer On Samsung Galaxy S23
Method 1: Via the Camera App
First, locate the "Camera" app on your home screen. Once the Camera app is open, look for the "Settings" icon. This icon is situated in the top right corner of the screen. Upon entering the settings menu, you will find various options to customize your camera experience. Look for the "Scene Optimizer" option and tap on it.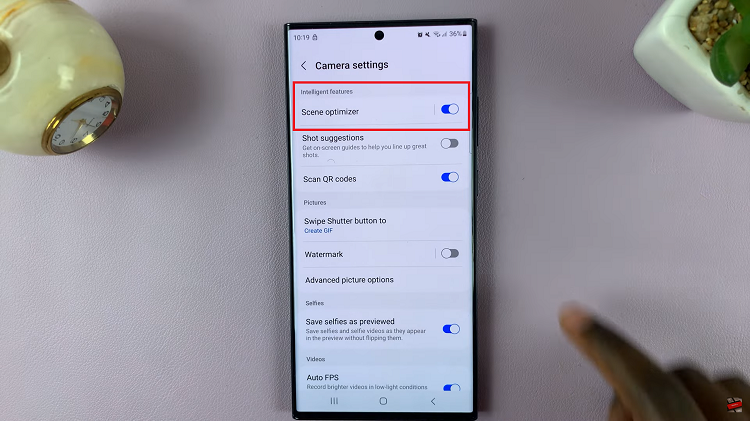 In the Scene Optimizer menu, you will notice a toggle switch next to the feature's description. Tap on this toggle switch to enable the Camera Scene Optimizer. When activated, the toggle should turn blue, indicating that the feature is now turned on.
Method 2: Via the Settings App
From your home screen, locate and tap on the "Settings" app. Scroll down within the Settings app to find the "Apps" section. This is where you manage and customize the settings for various applications on your device.
Within the Apps section, you'll find a list of all the applications installed on your Samsung Galaxy S23. Scroll through the list and find the "Camera" app. Tap on it to access its specific settings.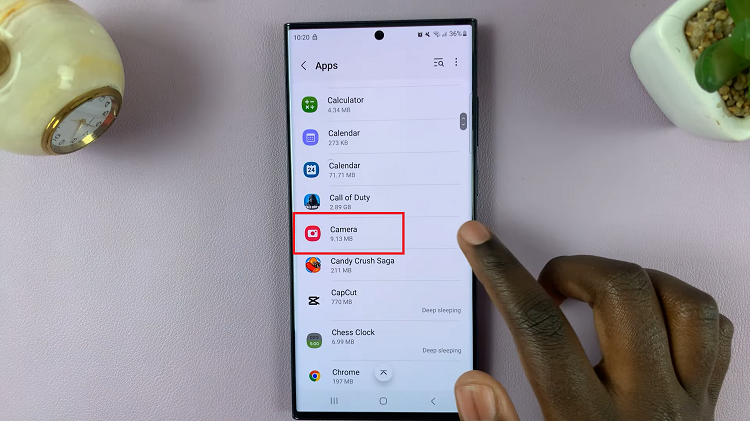 Once you are in the Camera app's settings, look and tap on the option that reads "Camera Settings." Within the Camera Settings, you will find a variety of options to configure your camera experience.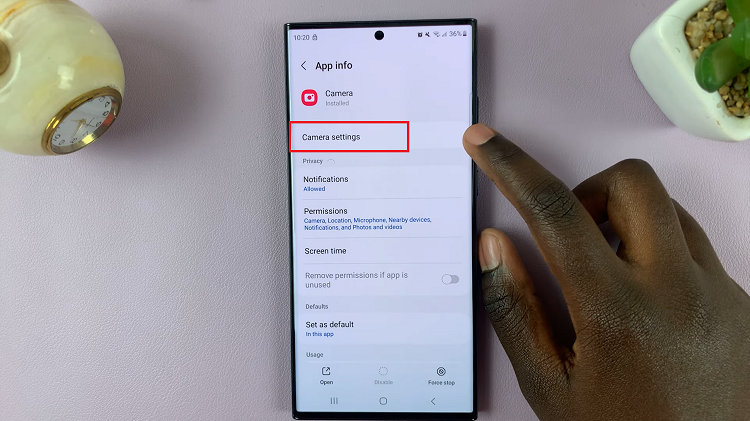 Select "Scene Optimizer" setting. In the Scene Optimizer settings, you will encounter a toggle switch associated with the Camera Scene Optimizer. Tap on this toggle switch to enable the feature. As you activate it, the toggle will switch on, indicating that the Camera Scene Optimizer is now active.
Watch: How To Enable & Disable Mute With Gestures On Samsung Galaxy S23, S23+, S23 Ultra