Whether you're composing emails, sending messages, or engaging in social media interactions, the ability to convey your thoughts swiftly can make a world of difference.
By learning how to integrate these shortcuts seamlessly into your typing routine, you'll unlock a new level of productivity and convenience.
In this article, we give you a comprehensive guide on how to add text shortcuts to the keyboard on your Samsung Galaxy A14.
Also Read: How To Change Keyboard Size On Samsung Galaxy A14
How to Add Text Shortcuts To Keyboard On Samsung Galaxy A14
Begin by opening the "Settings" app, usually represented by a gear icon. Within the Settings menu, scroll down to find and select "General Management." Under the "General Management" section, you'll find "Samsung Keyboard Settings."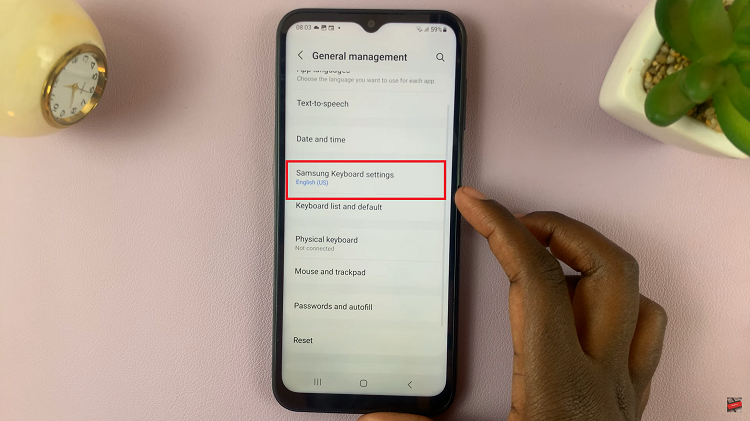 Within the Samsung Keyboard Settings, look for the "Text Shortcuts" option. This is where you can configure and manage your text shortcuts for quicker typing. To add a new text shortcut, tap on the plus icon (+) located at the top of the screen.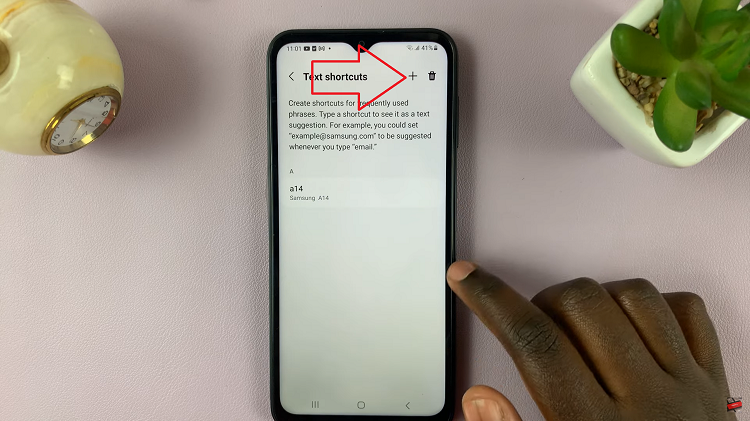 You'll now see fields where you can define the shortcut and its corresponding extended phrase. Choose a short, memorable combination of characters for your shortcut. For instance, "hi." Then, input the longer phrase you want the shortcut to expand to, such as "Hi, Welcome to this Channel"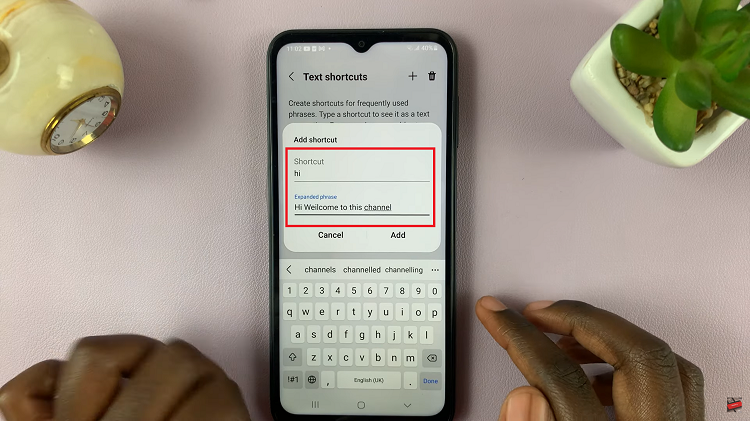 After entering the shortcut and its extended phrase, tap on the "Add" button to save your new text shortcut. The device will confirm the addition and return you to the Text Shortcuts menu.
Watch: How to Enable Camera Scene Optimizer On Samsung Galaxy S23