The Samsung Galaxy Z Flip 5 is a remarkable piece of technology that combines a foldable display with the convenience of a smartphone. One of its unique features is the cover screen, a small secondary display on the outer shell of the phone.
This cover screen is incredibly useful for checking notifications, time, and other at-a-glance information without fully opening the device. However, there might be situations where you'd prefer to keep your notifications private.
In this guide, we'll walk you through the steps to hide notifications on the Samsung Galaxy Z Flip 5 cover screen.
Watch: How To Remove Camera Shortcut Icon On Samsung Galaxy Z Flip 5 Cover Screen
To Hide Notifications On Samsung Galaxy Z Flip 5 Cover Screen
Firstly, open the "Settings" app on your Galaxy Z Flip 5. Then, scroll down through the settings menu, and tap on "Cover Screen."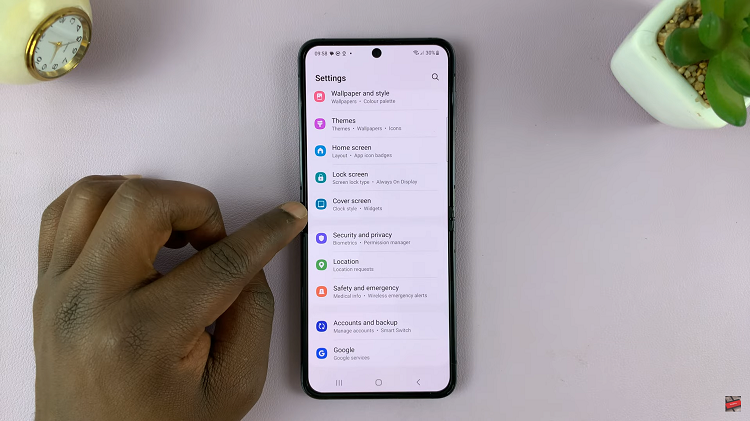 Now, from the cover screen menu, scroll down and find the "Show Notifications" option. To hide notifications from the Galaxy Z Flip 5 cover screen, tap on the toggle switch to the OFF position. After you've adjusted the settings to your preference, exit the Settings.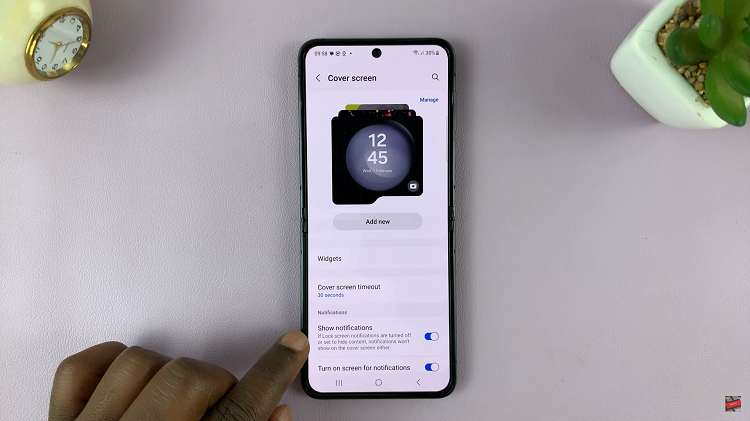 Now, when you close your Galaxy Z Flip 5 and glance at the cover screen, the notifications from the apps you've toggled off will not be displayed. By following the steps outlined in this guide, you can easily customize your notification settings and control which notifications are visible on the cover screen.
Read: How To Add & Remove Cover Screen Widgets On Samsung Galaxy Z Flip 5