The Samsung Galaxy Z Flip 5 is a cutting-edge smartphone that offers a range of innovative features, including the ability to unlock your device using facial recognition technology, commonly known as Face ID or Face Unlock.
This convenient security feature allows you to quickly and securely access your phone without the need for a PIN or fingerprint scan.
If you're new to the Samsung Galaxy Z Flip 5 or simply want to learn how to set up Face ID, this guide will walk you through the process step by step.
Watch: How To Hide Notifications On Samsung Galaxy Z Flip 5 Cover Screen
To Set Up Face ID On Samsung Galaxy Z Flip 5
Firstly, open the "Settings" app on your Galaxy Z Flip 5. Then, scroll down through the settings menu, and tap on "Security & Privacy."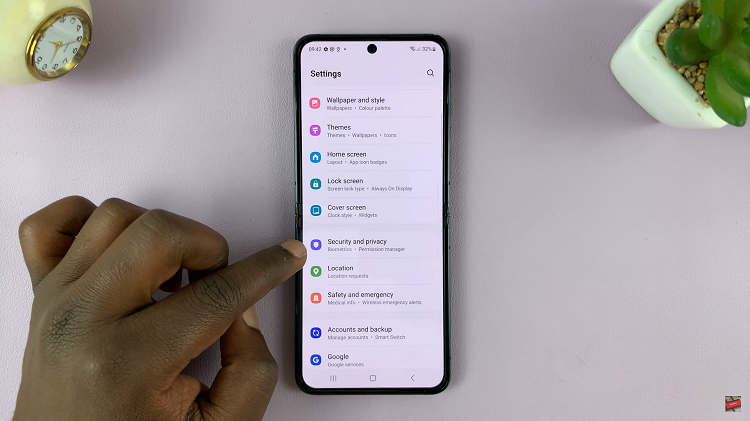 Now, under the privacy menu, tap on "Biometrics" and select "Face Recognition." From here, you need to set another security lock beforehand to enable the fingerprint lock (if you haven't). This can either be a password, pattern, or PIN.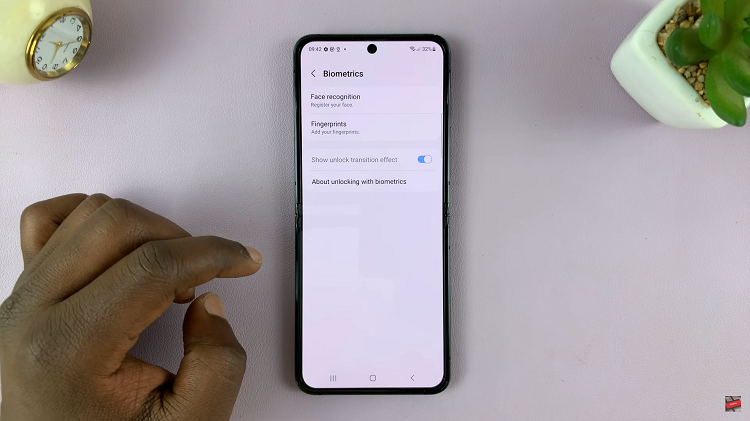 At this point, tap on Continue and follow any on-screen instructions that might appear. Once you finish setting up your face ID, you can test it out on your Samsung Galaxy Z Flip 5.
And that's how to set up fingerprint on the Samsung Galaxy Z Flip 5. Let us know in the comment section below if you have any questions or suggestions. Feel free to share this article if you find it helpful.