The Samsung Galaxy A14, with its sleek design and powerful features, empowers users to tailor their device to suit their individual preferences. One such customization option that can significantly impact usability is the ability to change the keyboard size.
Whether you have larger hands and need a more expansive keyboard or prefer a compact layout for one-handed use, the Galaxy A14 offers a straightforward process to adjust the keyboard size according to your comfort.
In this article, we give you a comprehensive guide on how to change the keyboard size on your Samsung Galaxy A14.
Also Read: How To Edit & Delete Text Shortcuts On Samsung Galaxy A14
How To Change Keyboard Size On Samsung Galaxy A14
Begin by locating the "Settings" app, which is represented by a gear icon. Scroll through the Settings menu and look for the "General Management" option. This section usually contains various system-related settings and options. Within the General Management section, you'll find various sub-settings. Look for the "Samsung Keyboard Settings" option and tap on it. This will lead you to a menu specifically related to the keyboard.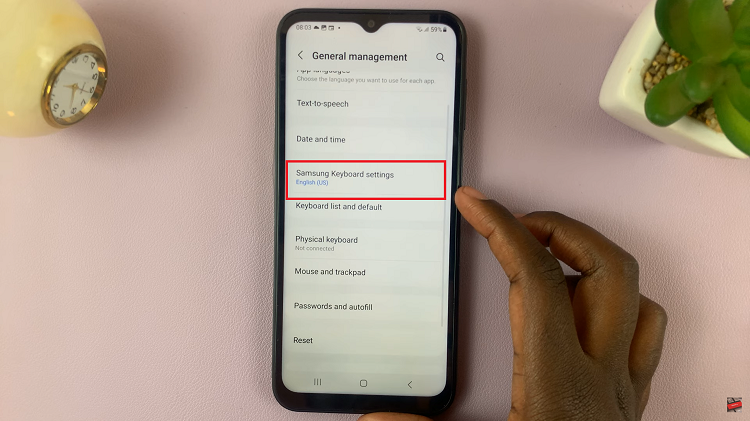 Once you're in the Samsung Keyboard Settings, browse through the available options until you locate the "Size & Transparency" setting. This is where you can customize the size of your keyboard as well as its transparency to your liking.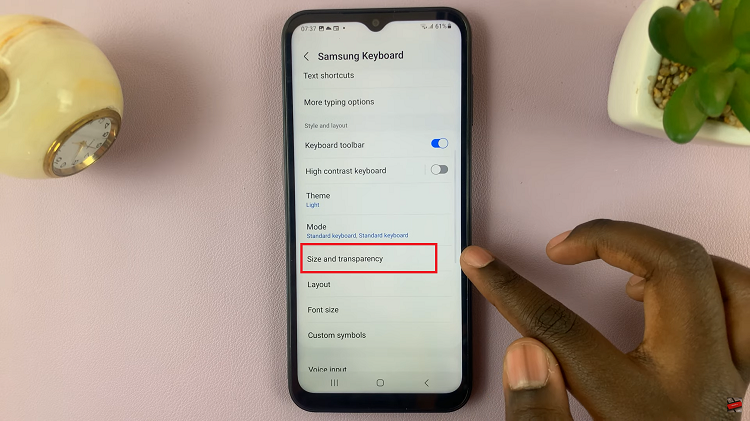 Upon entering the "Size & Transparency" section, you'll likely see a visual representation of your keyboard on the screen. To change the size of the keyboard, you can use the highlighted borders. Drag these borders to expand or shrink the keyboard size according to your preference. Additionally, you may also have the option to adjust the position of the keyboard on the screen.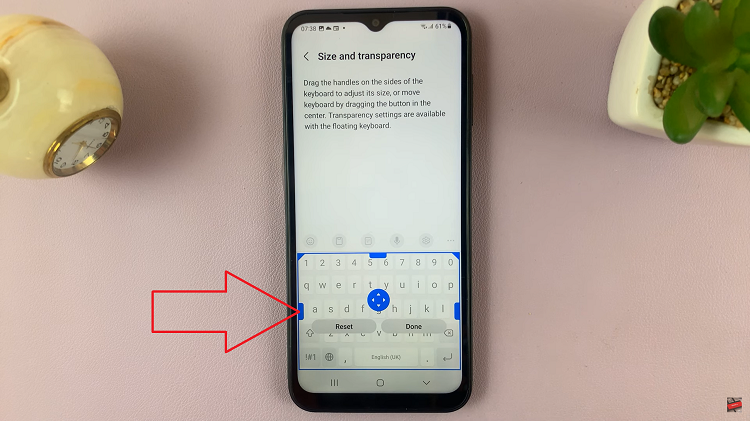 Once you've adjusted the keyboard size and position to your satisfaction, take a moment to review how it looks on the screen. If you're happy with the changes, locate the "Done" button or a similar option to save the changes you've made.
Watch: How to Add Text Shortcuts To Keyboard On Samsung Galaxy A14