You can exit recovery mode on Samsung Galaxy A14, once you're done with the recovery menu. This is a popular menu on Android devices.
Recovery mode is a tool that can help you fix problems with any of your Android devices. You boot your device into recovery mode, and then you troubleshoot your problems depending on what they are.
Some of the reasons you'd need to enter into recovery mode include and are not limited to: wiping data or performing a hard factory reset, wiping the cache partition and repairing apps.
Watch: How To Delete / Remove Fingerprint On Samsung Galaxy A14
Entering Recovery Mode On Android Devices
The process for booting your device in recovery mode is simple.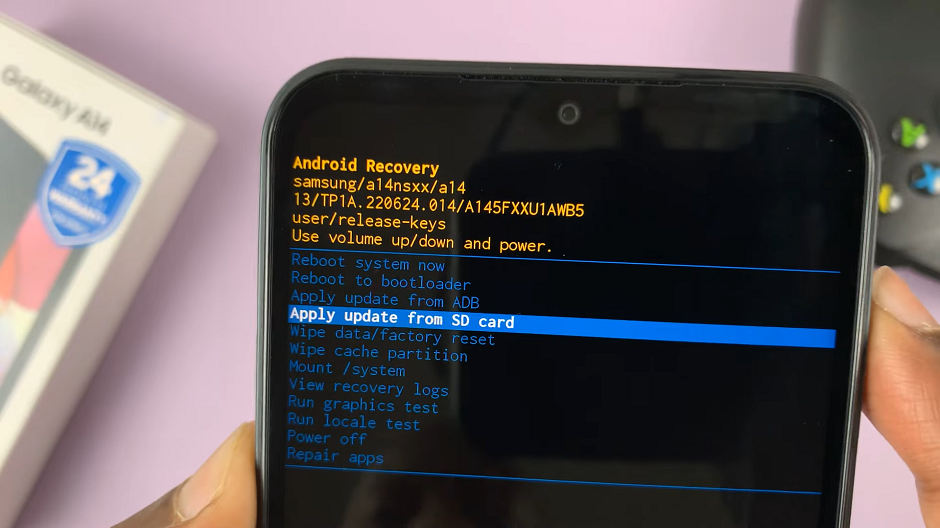 Switch off your Samsung Galaxy A14 and plug it into a PC or laptop with a USB cable.
To access the recovery mode menu, you need to press and hold the volume up button and the side key simultaneously for several seconds.mOnce you see the Samsung logo, release the buttons.
On the recovery mode menu, you need to use the volume buttons to scroll through the menu and the power button to select the option that you want. This is because the touch screen doesn't work in recovery mode.
Exiting Recovery Mode On Galaxy A14
When you're done performing whatever process took you into recovery mode in the first place, you can exit recovery mode by restarting your Samsung Galaxy A14.
Simply scroll upwards – using the volume up rocker – to the Reboot System Now option. Use the power button to select this option, and your Galaxy A14 should restart in normal mode.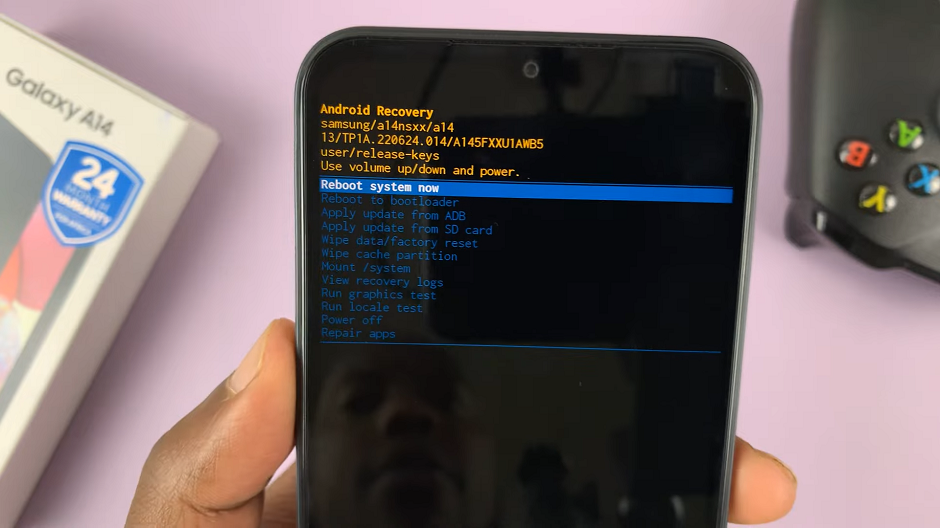 If the Reboot System Now option is already selected, then you'll not need to scroll any further.
Read: How To Bypass Forgotten Password, Pattern, Or PIN On Samsung Galaxy A14(Hard Reset)