To delete or remove a fingerprint on your Samsung Galaxy A14, you'll need to access the same menu that you used when adding the fingerprint. When you're setting up a new phone, it's a requirement to set up a lock screen. It might be a pattern, PIN, passcode, or fingerprint. This depends on which you prefer.
Mostly, you need to set up another failsafe when setting up a fingerprint, incase it malfunctions. In this case, you will still be able to unlock your phone with the other method, be it PIN, Password or Pattern.
This will also be useful when you want to perform an action such as deleting your fingerprint. It's a security feature in the event that someone else other than you tries to perform the same function.
Read On: How To Add a Fingerprint To Samsung Galaxy A14
Reasons For Deleting a Fingerprint
You may need to delete or remove a fingerprint for a number of reasons. For instance, if you recorded the fingerprint with the wrong finger, you can delete it and create a new one.
It may also be that you no longer want to use a fingerprint to unlock your phone or even that it malfunctions more often than not, which really doesn't help you.
Remove Fingerprint On Samsung Galaxy A14
More reasons to delete a fingerprint may exist, but, if all lead to you deleting your fingerprint or saved fingerprint profile, simply:
Go to Settings on your Galaxy A14. Scroll down and tap on Security & Privacy.
Select Biometrics an then choose the Fingerprints option.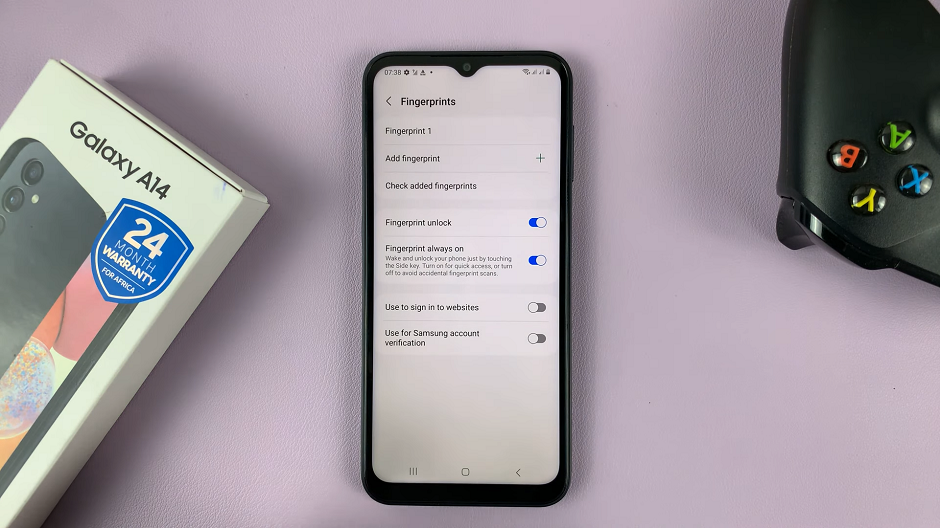 Input the password, pin, or pattern that you used when creating the fingerprint lock. Choose the fingerprint you'd like to remove.
Tap on Remove, then confirm the changes by selecting remove from the pop-up.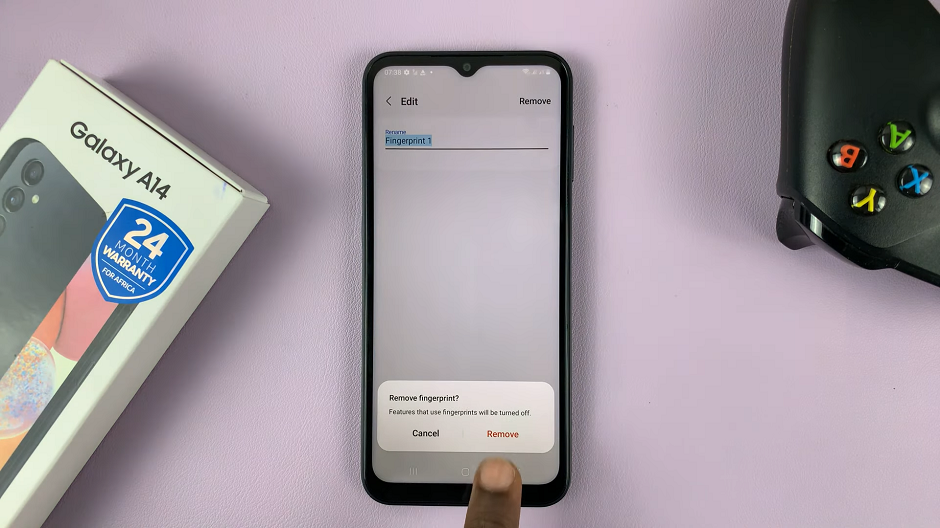 This process can be repeated if you had set up more than one fingerprint profile, and you also want to delete the rest.