In Call of Duty: Modern Warfare 3, the high-octane action and immersive gameplay are accompanied by a myriad of dialogues and intense moments. However, amidst the chaos of warfare, understanding every spoken word can be challenging.
That's where subtitles come in, serving as an invaluable aid to follow the narrative and grasp essential dialogue. Whether you're aiming to catch every crucial line during combat or seeking accessibility options, toggling subtitles on or off can significantly enhance your gaming experience.
In this article, we'll guide you through the necessary steps to turn on and off subtitles in Call Of Duty Modern Warfare 3.
Watch: How To Change Subtitle Size In Call Of Duty Modern Warfare 3
To Turn ON & OFF Subtitles In Call Of Duty Modern Warfare 3
Firstly, launch the game and navigate to the COD HQ homepage.
Next, press the 'Options' button on our controller and select "Settings." From the settings menu, select "Audio" and then select the "Subtitles" option under the 'Subtitle' section.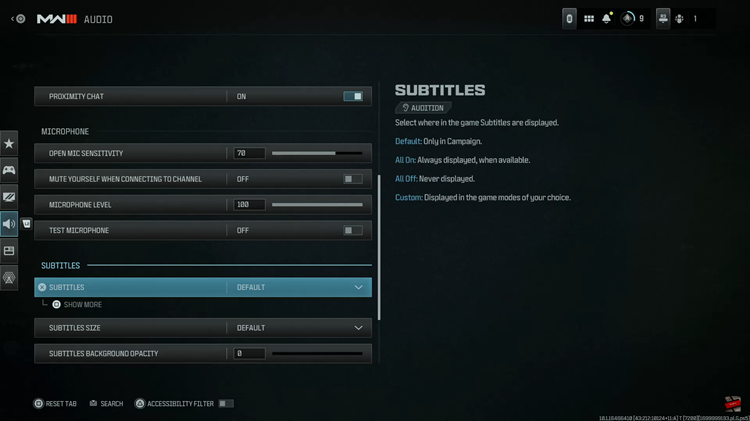 At this point, you'll see a couple of options including: Default, All ON, All OFF, and Custom. Now, to enable subtitles, simply choose the "All ON" option. Subsequently, if you'd like them disabled, simply select "All OFF."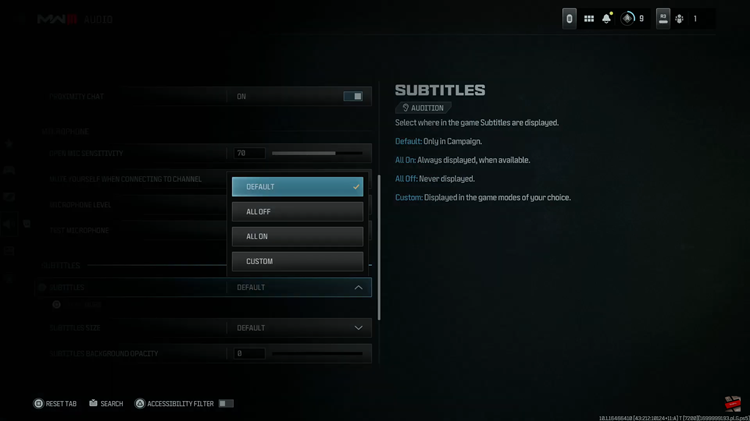 By following these steps, you can easily enable and disable this feature in Call of Duty: Modern Warfare 3. This will significantly improve your gaming experience, providing a better understanding of in-game dialogue and enhancing accessibility for all players.