In this article, we'll walk you through the process used to change the date and time settings on your GoPro HERO12. The HERO12 is a powerful tool for capturing your adventures, whether you're hiking through scenic landscapes or capturing high-octane action.
One essential aspect of recording your moments is ensuring that the date and time on your camera are accurate. This not only helps you organize your footage but also adds a valuable layer of context to your memories.
Accurate timestamping is crucial when it comes to organizing and reliving your recorded moments. It helps you track the chronology of events, making it easier to locate specific footage in your library. Whether you're creating a travel vlog, capturing a sports event, or simply documenting your daily life, having the correct date and time on your camera is essential.
Watch: Google Pixel 8 / Pixel 8 Pro: How To Connect PS5 Dual Sense Controller
Change Date and Time On GoPro HERO12
To begin, ensure that your GoPro HERO 12 is powered on and ready to use. Press and hold the Mode button until you hear a beep and the GoPro powers on.
Change Date
From the main screen, swipe down to reveal the menu. Flick left and tap on Preferences. In the Preferences section, scroll down and select Date / Time to access the date and time settings.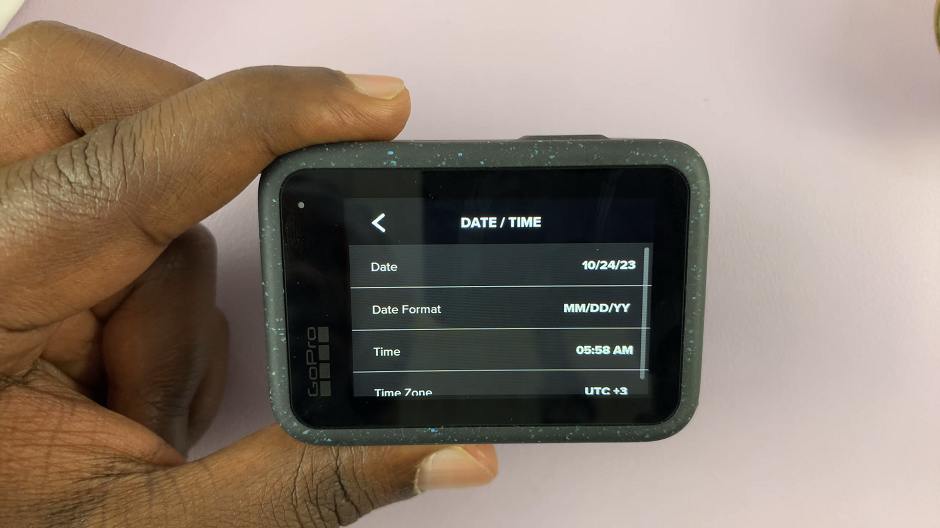 Once you're in the date and time settings menu, tap on the Date option to set the date.
Use the touchscreen controls to adjust the day, month, and year to the correct values. Tap on the check icon to save the changes.
Under Date / Time, you can also tap on Date Format and choose any format you'd like. Select MM/DD/YY, DD/MM/YY or YY/MM/DD.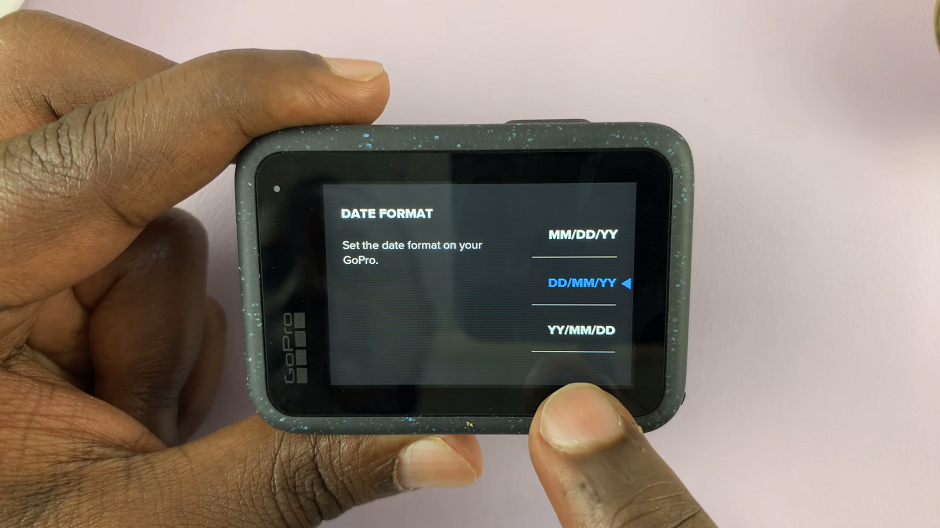 Change Time On GoPro HERO 12
After setting the date, tap on Time to set the time. Adjust the hours and minutes to match the current time. You'll also have the option to choose between a 12-hour and a 24-hour time format. Select the format that you prefer.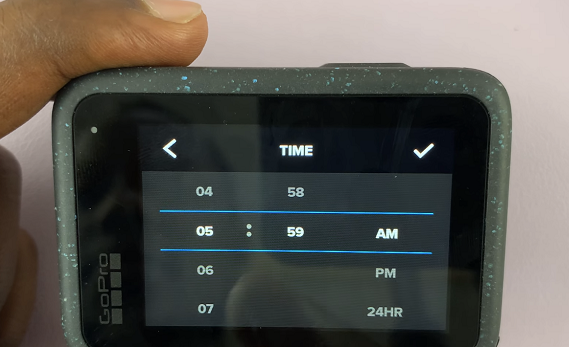 Once you've set the date and time to your satisfaction, look for an option to confirm or save the changes, using the check icon.
Under Date / Time, you can also change the Time Zone or Daylight Savings Time.
Make it a habit to periodically check and update the date and time settings on your GoPro HERO 12 to ensure accuracy.
If you frequently change time zones or travel, remember to adjust the date and time settings accordingly to maintain accuracy in your footage.
Setting the date and time on your GoPro HERO 12 is a simple yet crucial step in maximizing the value of your recorded content. By following this step-by-step guide, you'll be able to ensure that your footage is accurately timestamped, allowing you to relive your adventures with ease.
Read: How To Transfer Photos & Videos To Mac/MacBook From Google Pixel 8 & Pixel 8 Pro