In this article, we'll walk you through the steps to effortlessly turn the beep sounds on/off on your GoPro HERO12, giving you greater control over it.
The GoPro HERO12 is a versatile and powerful action camera that offers a wide array of customizable settings to enhance your shooting experience.
One such feature is the ability to control beep sounds, allowing users to tailor their experience to their preferences.
Read: How To Wirelessly Transfer Files To Windows PC From Google Pixel 8 & Pixel 8 Pro
Turn Beep Sounds ON
To begin, power on your GoPro HERO12 and navigate to the menu. This can be done by swiping down on the screen.
Once in the menu, locate the quaver icon. It should be the second icon from the left. This is the icon you can use to enable or disable beep sounds. Select this option and toggle it to your desired setting.
Enabling the beep sounds provides auditory feedback for various camera functions, while disabling them offers a quieter shooting experience.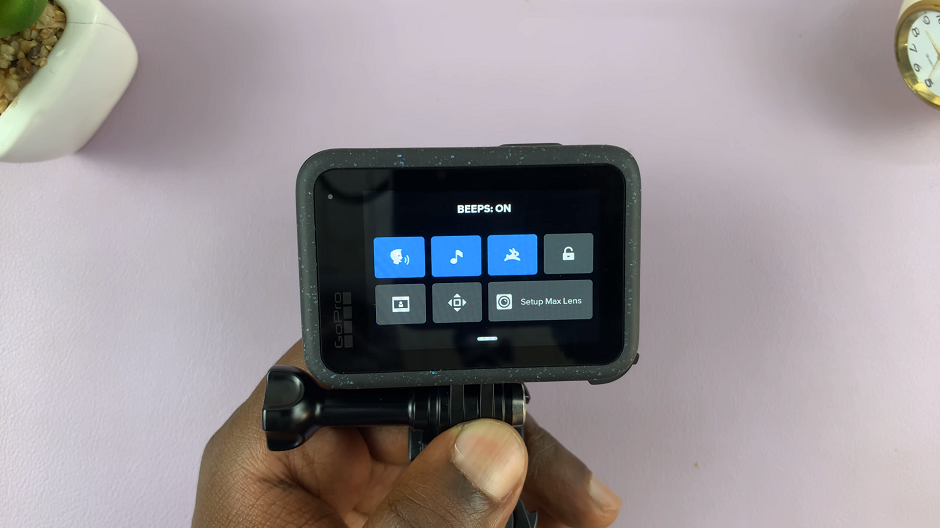 To enable the beep sounds, tap on the quaver icon. It should turn blue, and indicate Beeps: ON. You should also hear a beep sound to confirm it's on.
Turn Beep Sounds OFF On GoPro HERO12
To disable the beep sounds, tap on the quaver icon once again. It should turn grey and the words "Beeps: OFF" should appear.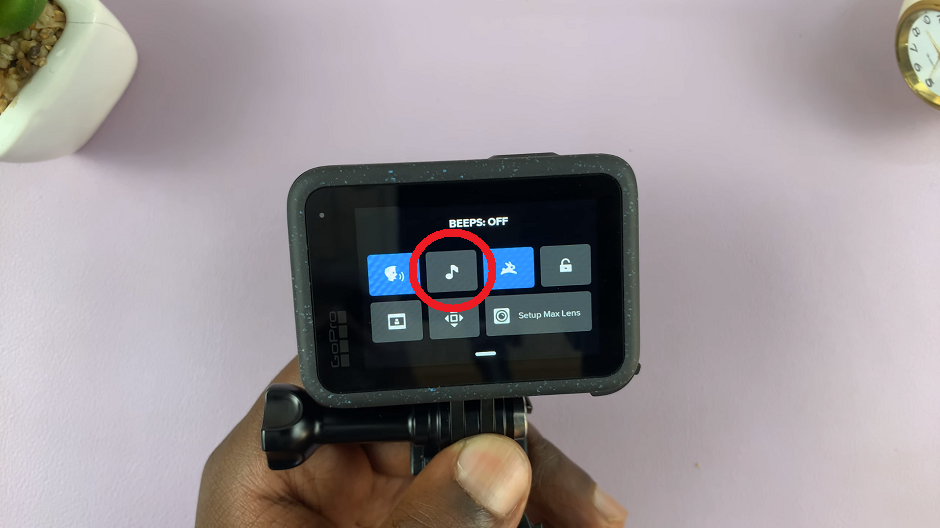 Once you're satisfied with your chosen settings, exit the menu and your preferences will be saved automatically.
Mastering the audio settings on your GoPro HERO 12 opens up new possibilities for customization and control over your shooting experience. Whether you prefer a silent operation or enjoy the auditory feedback of beep sounds, the HERO 12's intuitive interface makes it easy to tailor your camera to your liking. Experiment with different settings to find the perfect combination for your unique needs and capture stunning moments with confidence.
Watch: How To Connect Xbox Controller To Google Pixel 8 / Pixel 8 Pro