If you own a pair of AirPods and a GoPro, you can pair the two. We'll be showing you how to connect AirPods to a GoPro HERO12.
The GoPro HERO 12 is a versatile action camera that allows users to capture stunning footage in various environments. However, one aspect that can greatly enhance your video production is high-quality audio.
By connecting your AirPods to the GoPro HERO 12, you can achieve clear and immersive audio recordings wirelessly. In this article, we'll walk you through the step-by-step process to seamlessly pair these two devices.
Watch: Google Pixel 8 / Pixel 8 Pro: How To Set Screen Timeout To Never While Charging
Connect AirPods To GoPro HERO12
Before you can connect your AirPods to the GoPro HERO12, you'll need to ensure that the camera's Bluetooth function is enabled. Swipe down on the screen to access the menu on your HERO 12. Flick left and tap on Preferences.
Next, tap on Wireless Connections. Select Wireless Connections again and put it in the On position.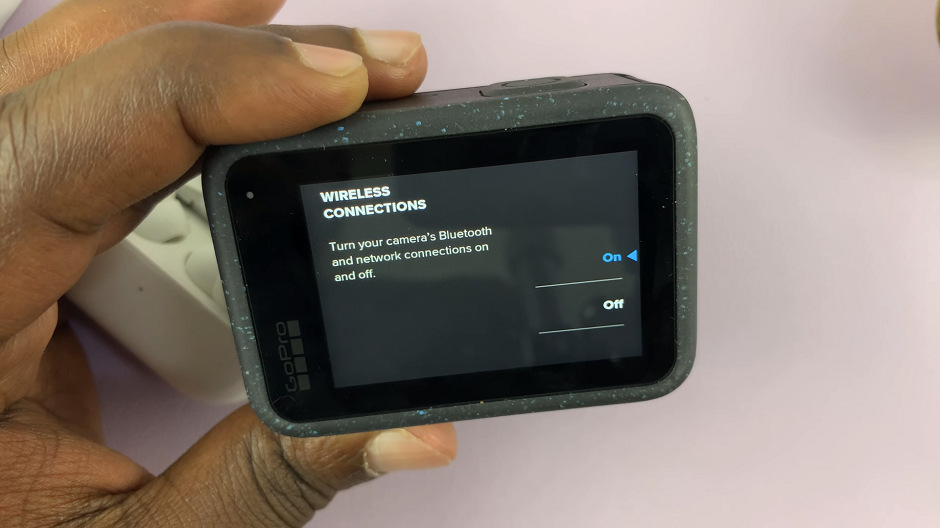 Go back to the menu and locate the Pair Device option. Tap on it to activate it and allow the camera to discover nearby Bluetooth devices.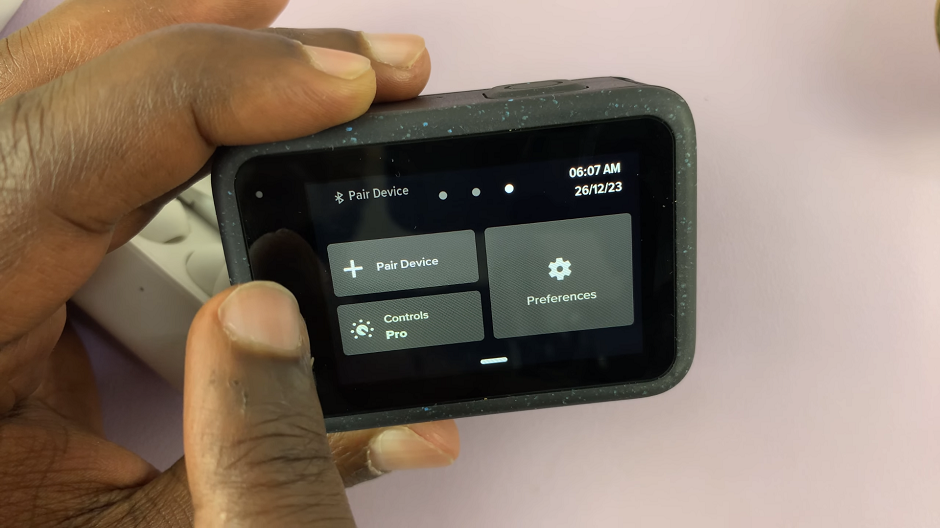 Next, put your AirPods into pairing mode. Open the lid of the AirPods case and press and hold the button on the back of the case until the LED light starts flashing white. This indicates that the AirPods are now in pairing mode and ready to be discovered by other devices.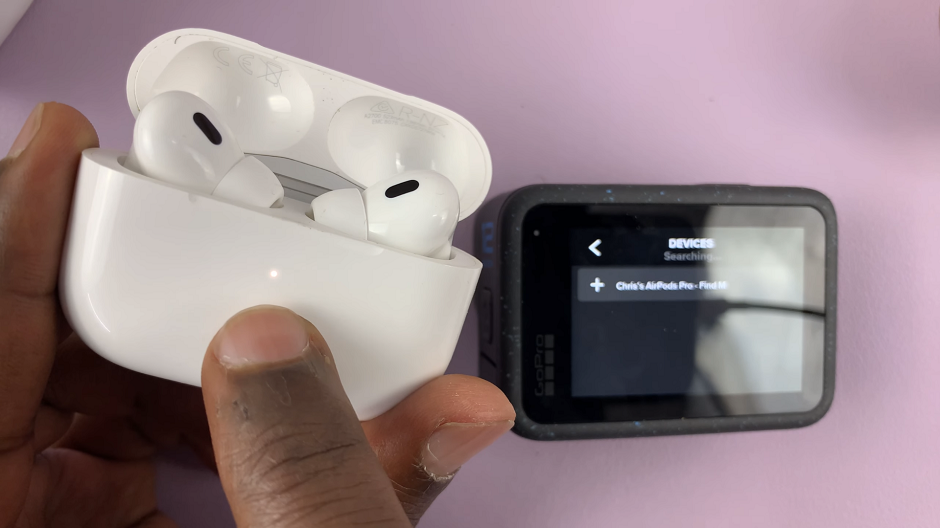 With both the GoPro HERO12 and AirPods in the correct modes, go to the Devices section on the camera. It should detect your AirPods in the list of available devices. Select your AirPods from the list, and the camera will establish a connection.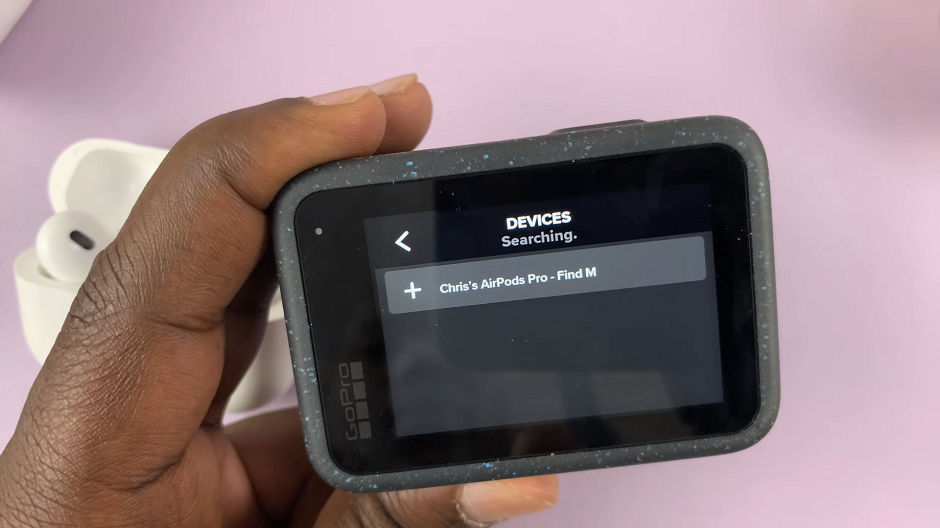 You'll know the AirPods are paired when the AirPods name on your GoPro HERO12 turns blue, with a Bluetooth icon next to it.
You can now use your AirPods to control your GoPro HERO 12 with voice control or record audio on it.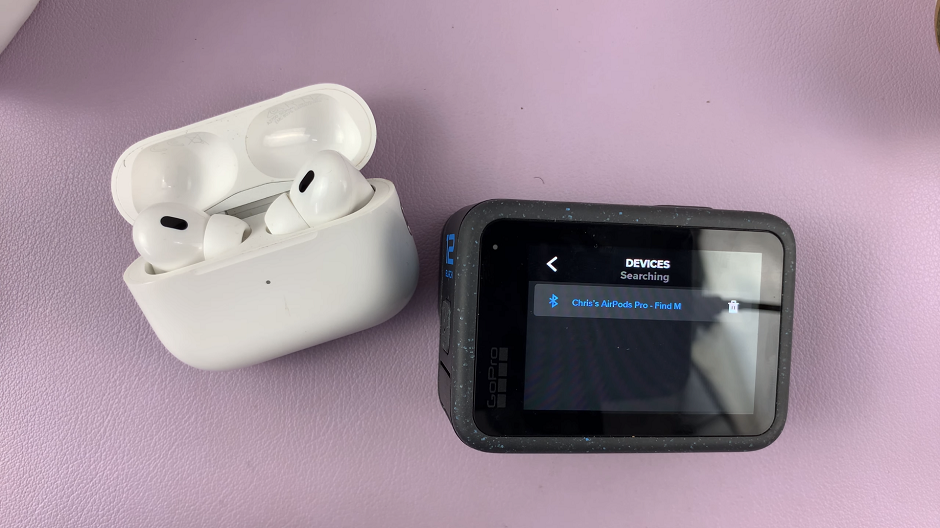 Troubleshooting Tips
If you encounter any issues during the pairing process, consider the following troubleshooting tips:
Ensure that both devices have sufficient battery life.
Double-check that Bluetooth is enabled on both the GoPro HERO 12 and the AirPods.
Restart both the GoPro camera and the AirPods.
Make sure the AirPods are within a reasonable range of the GoPro to establish a stable connection.
By following these steps, you can easily connect your AirPods to the GoPro HERO 12, unlocking a world of enhanced audio possibilities for your video recordings. Whether you're vlogging, capturing action shots, or simply looking to improve your audio quality, this seamless pairing process opens up a new realm of creative potential.
Read: How To Show/Hide Notifications On Lock Screen Of Google Pixel 8 & Pixel 8 Pro