Learn how to start a workout exercise on your Apple Watch. There are a host of exercises or workouts in-built in your Apple Watch, which you can take advantage of and start tracking.
In today's fast-paced world, staying fit and maintaining a healthy lifestyle is more important than ever. With the advent of technology, fitness enthusiasts now have access to a wide array of gadgets and apps to help them achieve their health goals.
One such device that has become increasingly popular among fitness enthusiasts is the Apple Watch. Packed with powerful fitness features, the Apple Watch can be a fantastic companion to kickstart your workout journey.
Watch: How To Send Text Messages On Apple Watch 8 / Ultra / 7 / 6 / 5
Set Up Fitness Tracking
Before you dive into your workout sessions, ensure that your Apple Watch is properly set up for fitness tracking. First, ensure that your Apple Watch is charged and paired with your iPhone.
Open the Watch app on your iPhone, go to My Watch, and select Workout. From here, you can customize your workout goals, choose the metrics you want to track during workouts, and enable or disable features like Auto Pause and Auto Detect Workout Exercise.
You can also do all these things from the Apple Watch itself. Simply go to the Activity app on your Apple Watch.
Start Workout Exercise On Apple Watch
To begin a workout, simply open the Workout app on your Apple Watch. The app features a wide range of activities, such as running, cycling, swimming, yoga, and more. Scroll through the list and select the type of workout that matches your activity.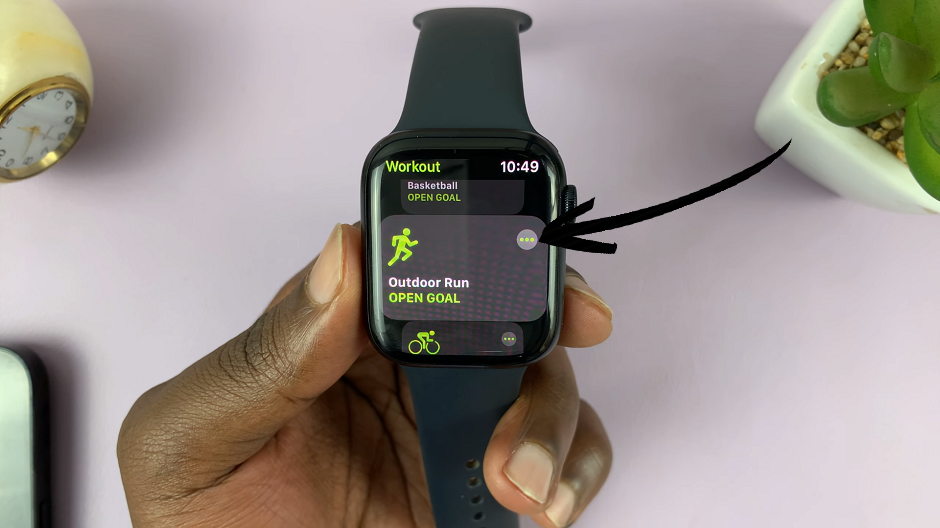 Once you've chosen the workout type, tap on the workout to initiate the session. A countdown will appear and then your Apple Watch will begin tracking your activity, and real-time metrics like heart rate, elapsed time, distance covered, and calories burned will be displayed on the screen.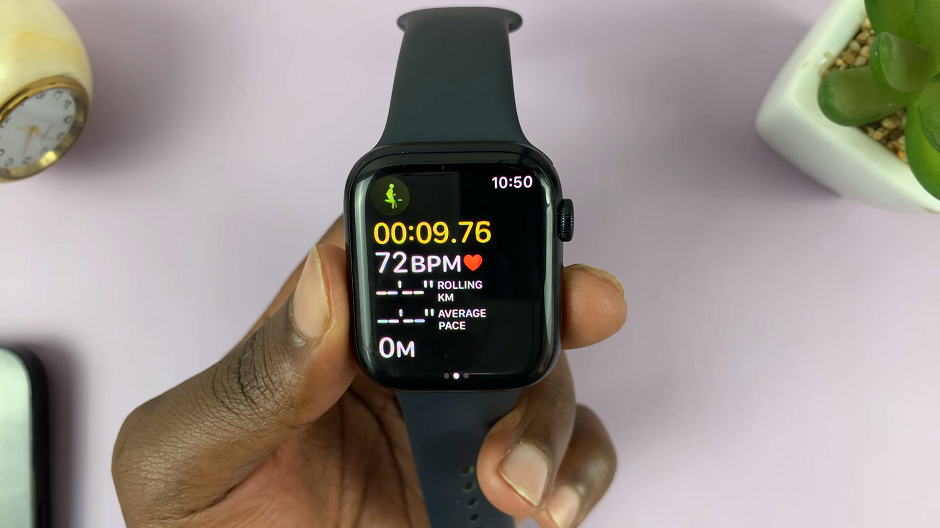 During your workout, you can swipe left or right to view different metrics or customize the display to suit your preferences.
If you need to take a break during your exercise, you can pause the workout by swiping right on your Apple Watch. To resume, do the same thing.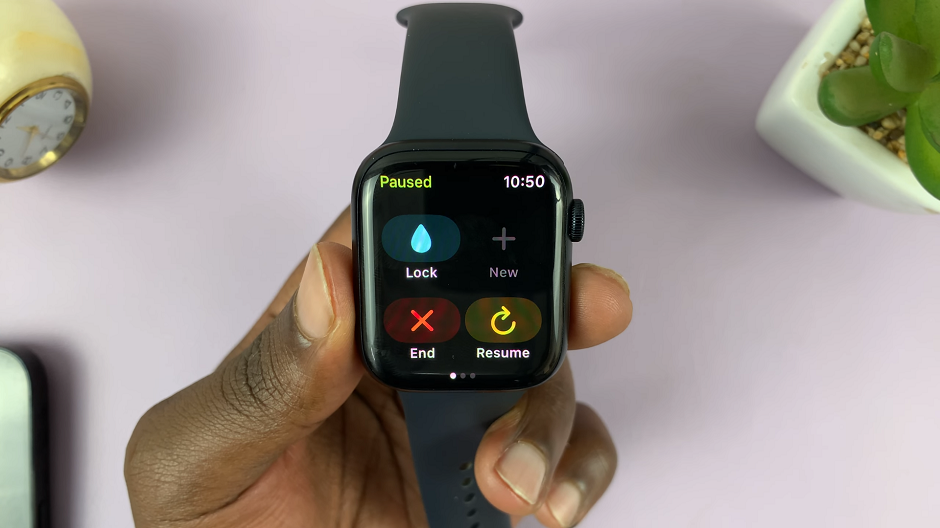 End and Review Workout
To end your workout session, simply press the End button. Your Apple Watch will display a summary of your workout, including the total time, distance, and calories burned. You can then choose to save or discard the workout data.
The Apple Watch keeps a detailed log of your workout sessions, enabling you to monitor your progress over time. To view your past workouts, open the Activity app on your iPhone and select Workouts. Here, you'll find a comprehensive overview of your fitness activities, helping you stay motivated and track your improvements.
Apart from the built-in Workout app, you can also explore third-party fitness apps available on the App Store. These apps can offer additional features, specialized training programs, and unique workout experiences tailored to your preferences. For example, counting steps.
To keep yourself motivated and accountable, consider sharing your workout achievements with friends and family through the Activity app. You can also participate in challenges and competitions, earning virtual awards and badges for achieving various milestones.
With the Apple Watch's fitness tracking capabilities, starting your workout exercise has never been easier. By following the steps outlined in this guide, you can kickstart your fitness journey and make the most of your Apple Watch as a powerful fitness companion. Remember, consistency is key, and with determination and the right tools at your disposal, you can achieve your fitness goals and embrace a healthier lifestyle.