No, your eyes don't deceive you. Indeed, you can reply to WhatsApp messages on your Apple Watch. You can reply in more than one way from your Apple Watch. That's just how good the Apple Watch is.
In today's fast-paced world, staying connected and responsive to messages is crucial, and with the advent of smartwatches, it's become easier than ever to do so on the go. Among the leading smartwatches, the Apple Watch stands out for its seamless integration with various apps, including WhatsApp.
If you're an Apple Watch user and want to master the art of replying to WhatsApp messages right from your wrist, you're in the right place. In this article, we'll guide you through the process, step-by-step, to ensure you never miss a message again.
Read: How To Enable Workout Auto-Pause On Apple Watch
Requirements
Before you can reply to WhatsApp messages on your Apple Watch, you'll need to ensure that the app is set up correctly on your paired iPhone. If you haven't done so already, head to the App Store on your iPhone and download the WhatsApp app. Once installed, log in with your WhatsApp account and grant the necessary permissions.
Notification Settings
Next, make sure the push notifications and WhatsApp notifications are enabled, both on your iPhone and the Watch.
To receive WhatsApp notifications on your Apple Watch, you'll need to configure the notification settings. On your iPhone, go to Settings –> Notifications –> WhatsApp. Here, you can customize how notifications appear on your watch. You can choose to mirror your iPhone's alerts or create a custom notification setting for your watch.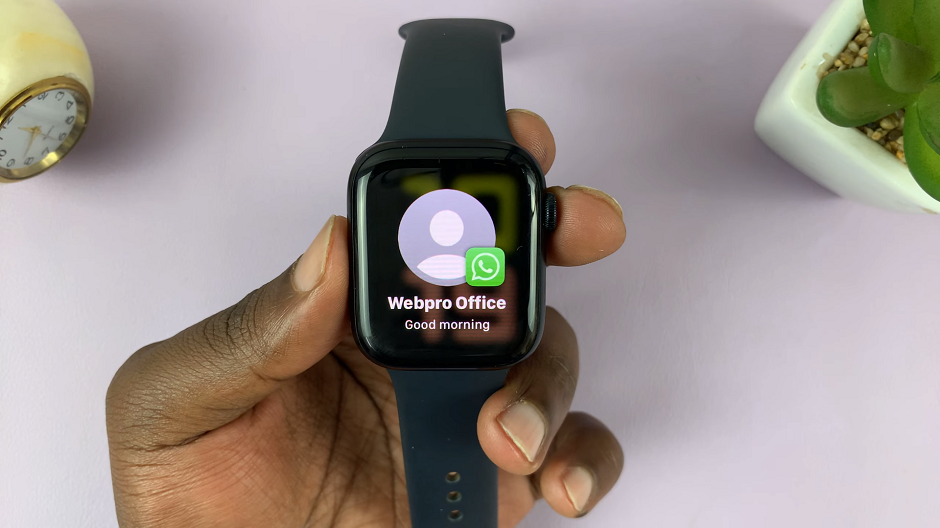 Read WhatsApp Messages On Your Watch
Once you have set up WhatsApp and enabled notifications, you'll start receiving incoming WhatsApp messages on your Apple Watch. When a new message arrives, a notification will pop up on your watch face. Simply raise your wrist to wake the watch or tap the screen to view the message.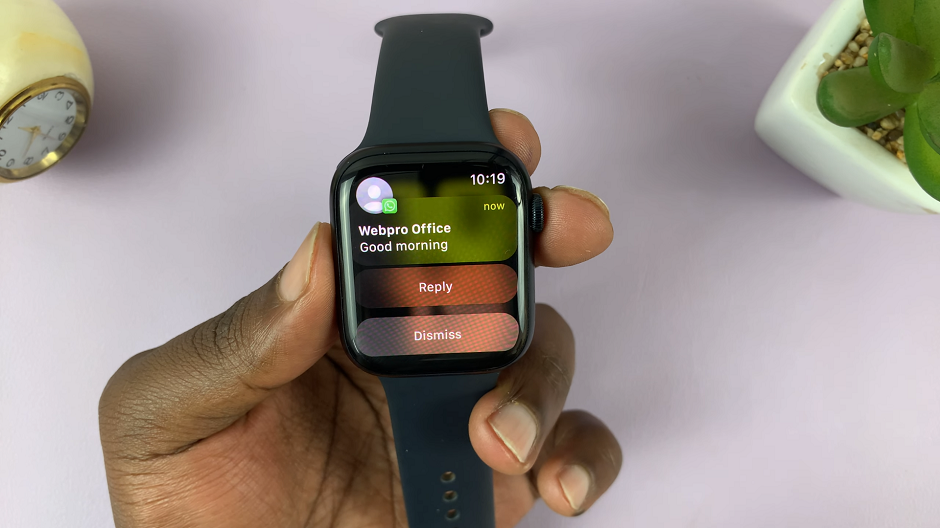 Reply To WhatsApp Messages with Apple Watch
As mentioned earlier, there are three methods you can use to reply to WhatsApp messages from your Apple Watch. Let's briefly go through each for better understanding.
Quickly Reply Using Pre-Set Responses
To respond quickly to WhatsApp messages, Apple Watch provides pre-set responses that you can customize. When you view a message on your watch, scroll down to the bottom, and you'll find a list of suggested replies. You can use these suggested replies or customize another reply.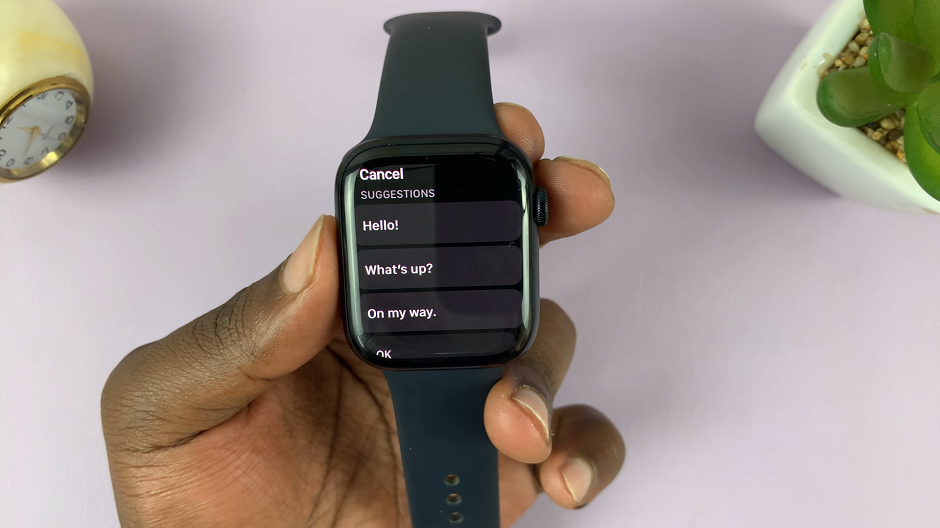 To customize these responses, go to the Watch app on your iPhone, tap on Messages, and then Default Replies. Here, you can add, remove, or modify the pre-set responses according to your preference.
Dictate Custom Replies
Sometimes, pre-set responses may not cover what you want to express. In such cases, you can use Dictation or Voice Typing to dictate custom replies.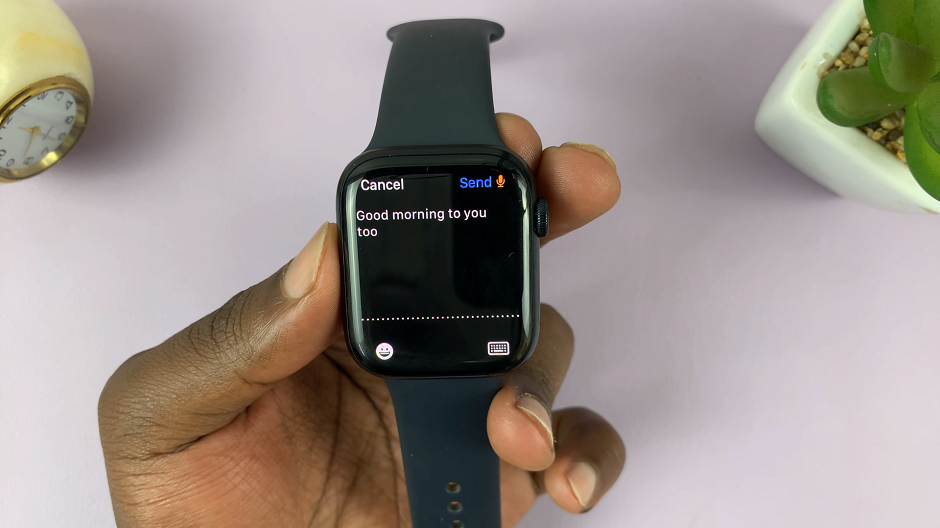 After viewing a WhatsApp message, instead of selecting a pre-set response, press the small microphone icon on the screen and speak your reply. Dictation will then transcribe your message and allow you to make any necessary corrections before sending it.
Normal Keyboard Typing
You can also type using the Apple Watch keyboard, although because of it's small size, it may give you a bit of a tough time. Take advantage of the swipe text feature, if your finger keeps missing the letter you want to type.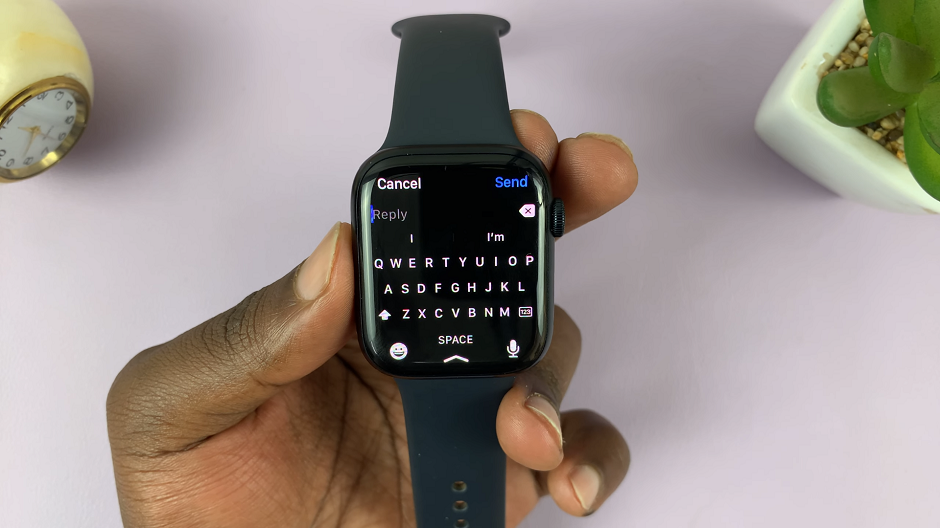 With these handy tips and tricks, you're now ready to master WhatsApp messaging on your Apple Watch. Enjoy the convenience of staying connected and responding to messages effortlessly, no matter where you are. Happy chatting!
(Note: WhatsApp features and functionalities mentioned in this article are based on information available up to September 2021. Updates to the app or watchOS may introduce new features or changes.)
Also Watch: How To Listen To Apple Music On Apple Watch Without iPhone – Apple Watch 8 / Ultra / 7 / 6 / 5