In this article, we'll walk you through the simple steps to enable Workout Auto-Pause on your Apple Watch.
If you're a fitness enthusiast who loves using the Apple Watch to track your workouts, you might have experienced the inconvenience of having to manually pause and resume your sessions whenever you stop for a break or to catch your breath.
Fortunately, the Apple Watch offers a fantastic solution to this problem – the Workout Auto-Pause feature. With Workout Auto-Pause, your watch can intelligently pause and resume workouts based on your movements, making your fitness tracking more accurate and seamless.
Watch: How To Enable / Disable 24 Hour Clock Format On Apple Watch 8 / Ultra / 7 / 6 / 5
Update watchOS
Before diving into the settings, it's essential to ensure that your Apple Watch is running on the latest version of watchOS. Apple frequently releases software updates that bring new features and enhancements. To check for updates, follow these steps:
First, connect your Apple Watch to its charger and ensure it has at least 50% battery life.
Next, Pair your Apple Watch with your iPhone. Then open the Watch app on your paired iPhone.
Go to My Watch tab at the bottom of the screen. Tap on General.
Select Software Update and follow the on-screen instructions to install any available updates.
Turn ON Workout Auto-Pause
Once your Apple Watch is up to date, you can proceed to enable Workout Auto-Pause. To do this:
On your Apple Watch, open the Settings app from the home screen. Scroll down until you get to Workout. Tap on Workout.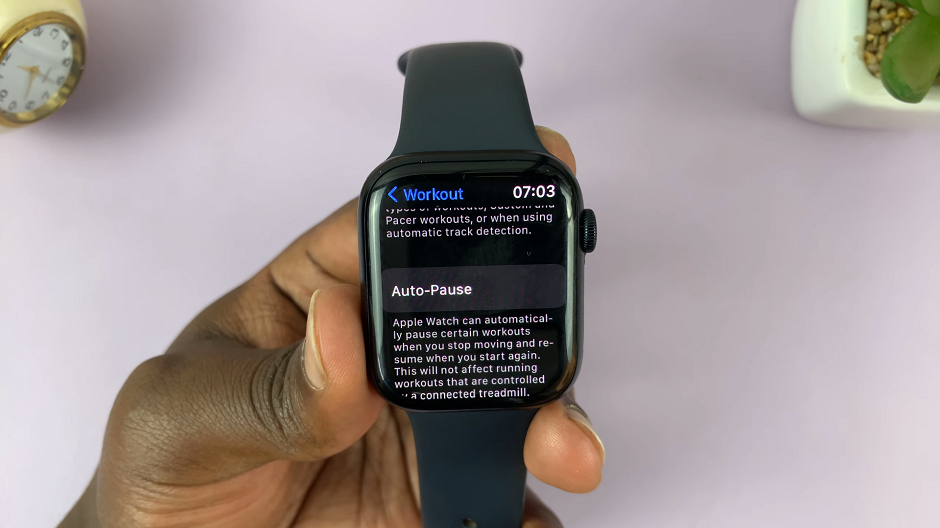 Find the Auto-Pause setting, tap on it to open it.
You should see the Auto-Pause toggle button. By default, it is turned off. Tap to enable it (the toggle should turn green).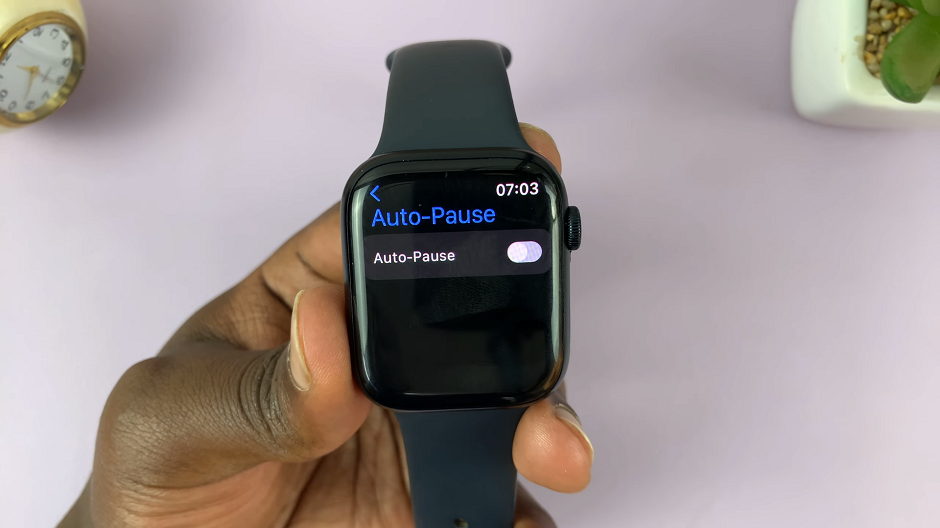 You can also choose the type of workout you want to enable Auto-Pause for right below the Auto-Pause (e.g., Outdoor Run, Indoor Cycling, Hiking, etc.).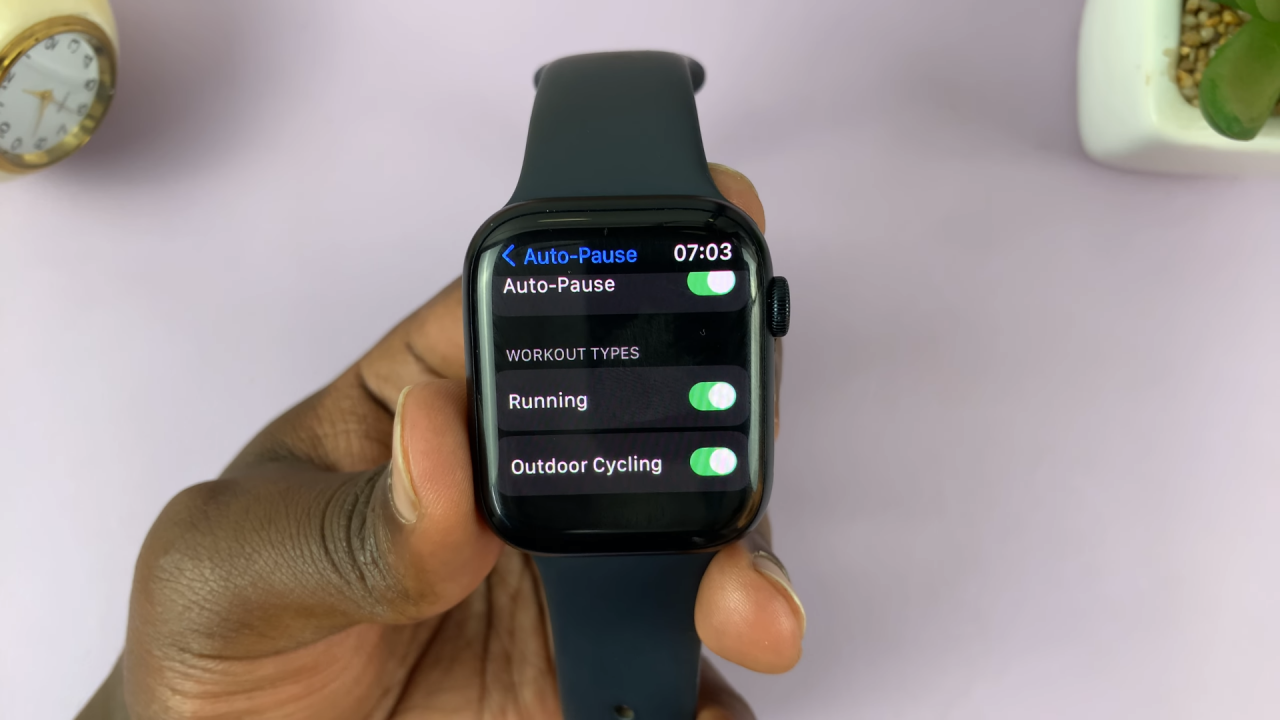 These instructions will apply to the Apple Watch Series 5, Series 6, Series 7, Series 8 and also the Apple Watch Ultra.
Start a Workout
With Auto-Pause now activated, it's time to start your workout:
Go to whatever workout you want and press the Start button to begin your exercise routine.
As you perform your workout, the Apple Watch will use its built-in sensors to detect your movements and automatically pause the workout whenever it detects that you've come to a stop.
To resume your workout, simply start moving again, and the watch will automatically detect your activity and resume tracking.
End the Workout
Once you've completed your exercise session, it's essential to properly end the workout to ensure accurate data tracking:
Press the End button on the screen. Confirm that you want to finish the workout.
After ending your workout, you can review the data collected during your exercise session. The Apple Watch will display valuable information such as duration, distance, heart rate, and more. This data can also be synced to the Health app on your paired iPhone for a comprehensive overview of your fitness progress.
Enabling Workout Auto-Pause on your Apple Watch is a game-changer for fitness enthusiasts who want a smoother and more accurate workout tracking experience. With this feature, you can focus on your exercise routines without worrying about pausing and resuming your workouts manually.
Keep in mind that not all types of workouts may be compatible with Auto-Pause, so it's essential to experiment and find what works best for you.