One of the most immersive aspects of playing a sports video game is the stadium atmosphere. The cheers of the crowd, the chants of passionate fans, and the overall ambiance of the stadium can make the gaming experience much more enjoyable.
EA Sports FC Mobile is no exception, and adding stadium atmosphere sounds and chants can take your gameplay to the next level.
In this article, we'll walk you through the steps to add the stadium atmosphere sounds and chants on FC 24 Mobile.
Watch: How To Change Sides At Half Time On FC 24 Mobile
To Add Stadium Atmosphere Sounds & Chants On FC 24 Mobile
First, launch the EA Sports FC Mobile game on your mobile device. Next, access the settings menu. You can usually find this icon represented by a gear or cogwheel symbol, typically located in the top-right corner of the screen.
Once you're in the settings menu, you will usually see a list of different categories of settings. Look for the "Commentary & SFX" category and tap on it to access the commentary settings.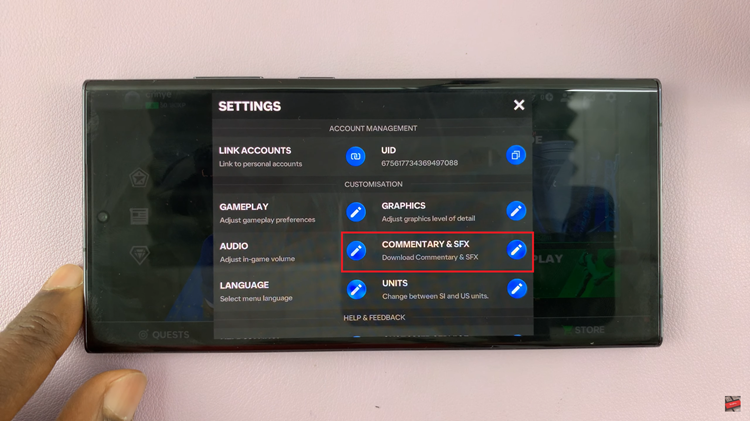 At this point, you should see the option "Stadium Atmosphere". Now, you'll see a download icon next to it. Tap on it to download the necessary details. Once the download is complete, the stadium atmosphere will be enabled.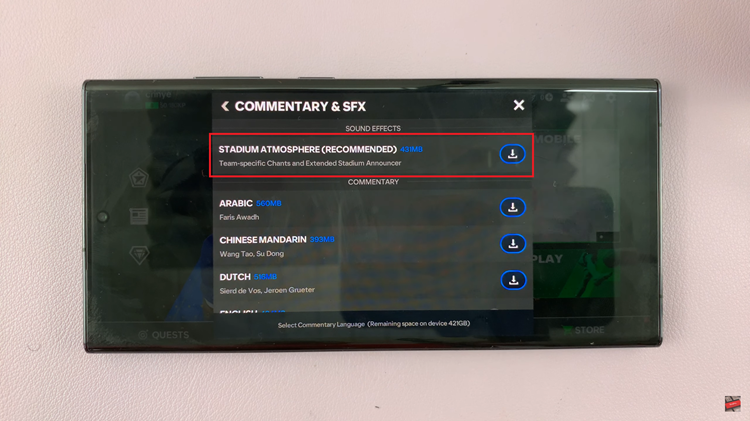 With the stadium atmosphere and chants installed on your FC 24 Mobile game, you're ready to enjoy a more immersive gaming experience. Let us know in the comment section below if you have any questions or suggestions.