TikTok keeps a log of everything you watch on the platform n the last seven days. It then uses this watch history to curate a profile of your interests and likes so it can suggest to you videos it thinks you like; yea it's called the 'Algorithm'.
Whether you think it's a good or bad thing for TikTok to be saving your Watch history is a different issue. TikTok allows you access to your watch history via your TikTok account in your phone app.
How To Find TikTok Watch History
You can actually see a list of all the videos you've previously watched ion the platform; so you can decide whether you want to watch again, Delete or just see.
Launch the TikTok app on your iPhone or Android phone. By the way, this will also work on the TikTok app for your tablet.
Tap on your 'Profile' icon in the bottom right corner.
Tap on the hamburger icon (☰) in the top right corner (three line button)
Select 'Settings and Privacy'
Tap on 'Comment and Watch History'
Tap on 'Watch History'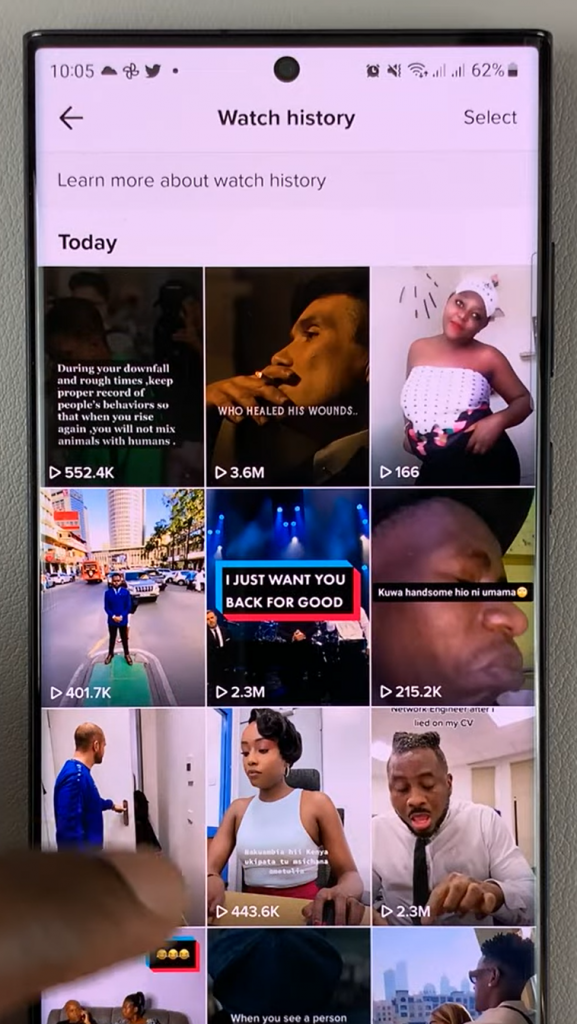 From here, you can decide what you want to do with your watch history. Deleting watch history on TikTok will affect your suggestions and recommendations.