TikTok collects history of what you watch so it can use it to offer suggestions and recommendations based on what it thinks you like to watch; but it also allows you to delete your watch history on the platform.
TikTok also offers users access to the Watch history items so you can actually see everything you watched over the last seven days.
If you feel jittery about TikTok collection info about what you're watching, or you just want to change the recommendations and suggestions you get, here's how to delete your TikTok watch history.
How To Delete TikTok Watch History
Launch the TikTok app on your iPhone or Android phone. By the way, this will also work on the TikTok app for your tablet.
Tap on your 'Profile' icon in the bottom right corner.
Tap on the hamburger icon (☰) in the top right corner (three line button)
Select 'Settings and Privacy'
Tap on 'Comment and Watch History'
Tap on 'Watch History'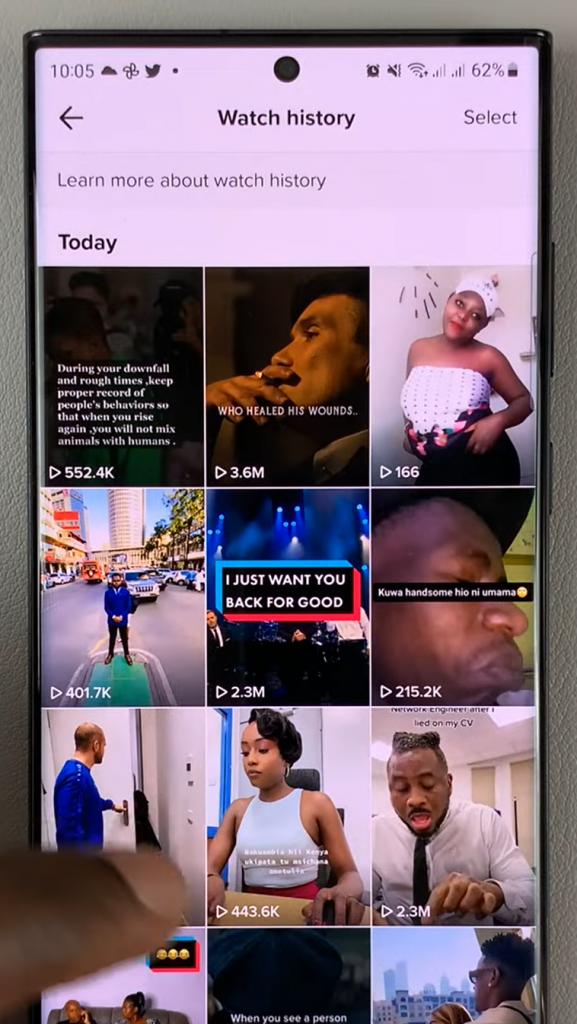 Tap on 'Select'
Then select all the entries you want to delete.
To select all, select the radio button next to 'Select all watch history'
Then tap on the 'Delete' button and confirm you want to delete the entire TikTok watch history.