Go Daddy is a very important online account that holds some of your most valuable online real estate; websites. You could lose everything you've worked for for years if your Go Daddy account is compromised.
That's why I find it necessary to Enable 2 – factor authentication to add an extra layer of security above the username/password combination. A strong password sometimes is just not enough especially when your account may be a target.
Log in to your GoDaddy account with your correct username and password. Then click on your name in the upper right side and from the drop down arrow, select 'Account Settings'.
Then click on the 'Login and PIN'. tile to take you to your log in settings page. Or you can simply click on this direct link: https://account.godaddy.com/security
On this page, find the 2 – Step verification section and click on 'Add Verification'. This will prompt you to choose what type of extra verification you want to use.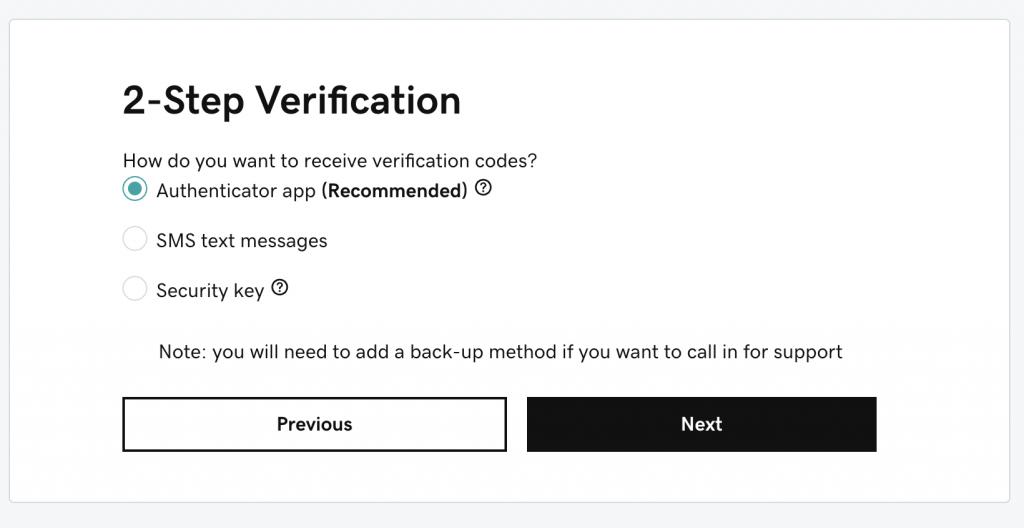 Authentication App: This will let you install the Godaddy app on your smartphone. When you sign in to the app on your smartphone, you will be using that app to authorize log ins on any computer. This will work even when you travel to countries where your phone number does not work.
SMS Text Messages: For this one, you will use your phone number as the extra layer of security. A text message will be sent to your phone with a code to authorize logins. If you travel a lot to countries where your number does not work, you might encounter challenges with this one.
Security Key: This method puts an encrypted file on a thumb drive that you must have with you to sign in to your Go daddy account. Every time you want to sign in, you have to produce that thumb drive and plug it into a USB port of the computer you're logging in on.
Select the method you want to use for the extra security layer and click on Next. You will be prompted to set up your 2 – Step verification method. PRotect your website(s) today if possible!