The Samsung Galaxy S23 is a remarkable smartphone that offers a plethora of features and customization options. One feature that comes pre-installed on many Android devices, including the Galaxy S23, is the Google Discover page, which provides a personalized feed of news articles, updates, and information.
While some users find the Google Discover page useful, others may prefer a more streamlined home screen experience.
If you're one of those users looking to remove the Google Discover page from your Galaxy S23's home screen, this article is for you.
Watch: How To Turn ON/OFF Auto Factory Reset On Samsung Galaxy S23's
To Remove Google Discover From Home Screen On Samsung Galaxy S23
Firstly, open "Settings" on your Samsung Galaxy S23 scroll down, and find the "Home Screen" option. Tap on it to access the home screen options.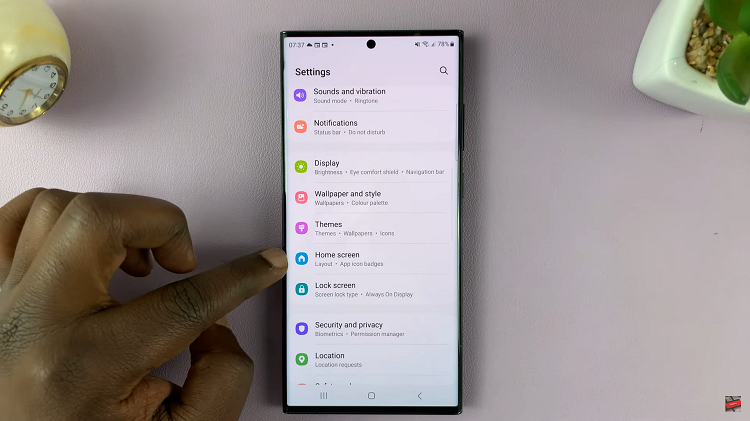 Next, scroll down and find the "Add media page to Home screen" option. From here, tap on the toggle switch to the On position to enable it. To turn off this feature, simply tap on the toggle switch to the OFF position to successfully disable it.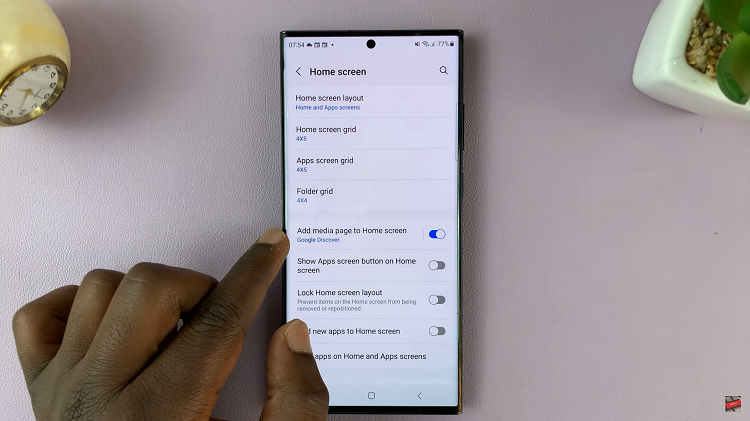 And that's how to remove Google Discover from Samsung Galaxy S23. Let us know in the comment section below if you have any questions or suggestions. Feel free to share this article with someone who needs it.
Read: How To See When Your Google Pixel Tablet Was Last Docked