The Samsung Galaxy S23 comes packed with a range of features and settings to enhance user experience and device security. One of the noteworthy features is the option to enable or disable the Auto Factory Reset feature.
This feature can be particularly helpful in situations where you might want to reset your device to its factory settings automatically, either for security reasons or to troubleshoot persistent issues.
In this article, we will guide you through the process of turning on or off the Auto Factory Reset on your Samsung Galaxy S23.
Watch: How To Turn ON & OFF Lock Instantly With Side Key On Samsung S23
To Turn ON & OFF Auto Factory Reset On Samsung Galaxy S23
Firstly, open "Settings" on your Samsung Galaxy S23 scroll down, and find the "Lock Screen" option. Tap on it to access the lock screen options.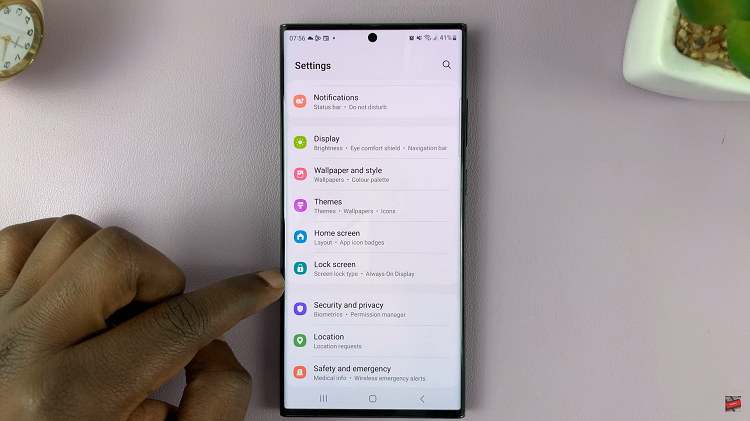 Now, scroll down and tap on "Secure lock settings." Type in the security lock on your device when prompted then find the "Auto Factory Reset" option.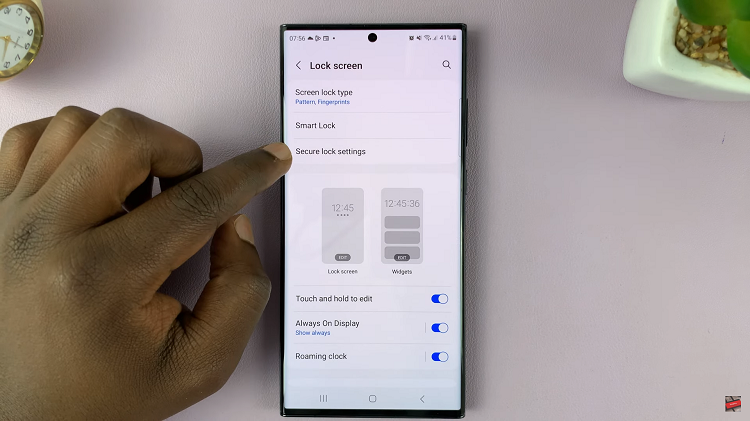 From here, tap on the toggle switch to the ON position to enable it. To turn off this feature, simply tap on the toggle switch to the OFF position to successfully disable it.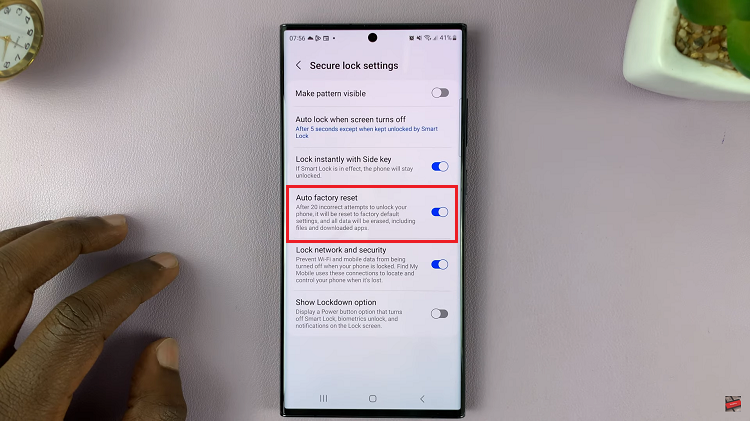 And that's how to turn on and off auto factory reset on Samsung Galaxy S23. Let us know in the comment section below if you have any questions or suggestions. Feel free to share this article with someone who needs it.